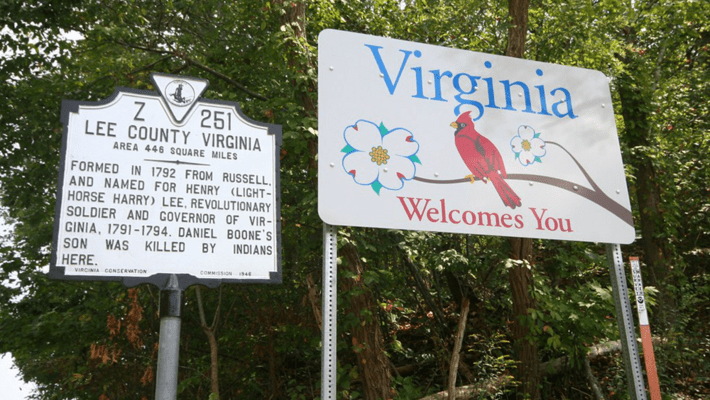 Virginia Lawmakers Just Legalized Cannabis -- What's Next?
Just hours before their deadline, Virginia lawmakers reached a compromise to legalize cannabis on February 27, 2021, officially making Virginia the 17th state to legalize marijuana. You may be wondering - is it now legal to possess cannabis? Can anyone over 21 buy cannabis at a dispensary nearby? Keep reading to find out more!
Proposed Virginia Cannabis Laws

For weeks, lawmakers have been debating the specifics of Virginia's new cannabis laws. In conference, these lawmakers created a new Virginia Cannabis Control Authority, allowing municipalities to opt-out of the program by December 31, 2022. In addition, minors caught possessing cannabis will receive a $25 fine and a referral to substance abuse treatment. More interestingly, it will create a social equity program and generally limit vertical integration for existing medical cannabis and hemp businesses and micro-businesses.
The bill allows adults over 21 to purchase and possess up to one ounce of cannabis products or grow up to four adult plants for personal use. The sentence for possession of more than one ounce up to one pound has been reduced to a fine of $25. This bill also allows people to petition for modified or sealed marijuana conviction records, while setting the statewide excise marijuana tax at 21% in addition to the 5.3% statewide sales tax. Local governments can include up to an additional 3% retail sales tax to fund state Pre-K education programs for at-risk-youth, new equity funds, addiction prevention and treatment services and more.
What's Next for Cannabis in Virginia

Originally this bill was set to go into effect in 2024 - when state-licensed dispensaries will open. However, Governor Northam agreed to legalize possession and home growing as of July 1st, 2021, with dispensaries set to open in 2024.
When the original date for legalizing possession had been 2024, many were upset about the lengthy delay. Lawmakers, like Sen. Louise Lucas, pushed the governor to move up the legalization date to July 1, 2021. Lucas stated that even though the state decriminalized possession of less than one ounce of cannabis last year, black people are four times more likely to be cited despite equal use. Opponents to moving the date cite worry that it will create a gray area legally and open the door for black markets in the state. Governor Northam eventually agreed to this, and now people over 21 can possess up to one ounce of cannabis and can grow up to four plants at home.
The data obtained from the Supreme Court of Virginia shows police around the state issued more than 4,500 citations in the second half of last year. In most localities, black people were cited far more often than white people. In some counties, like Hanover, black people make up only 10% of the population but received more than 60% of cannabis citations. This data is very concerning for lawmakers across the state, which gives us hope that the timeline for legalization maybe sooner rather than later.
Do you think Virginia will allow possession this year or will they wait until 2024? Let us know in the comments below!