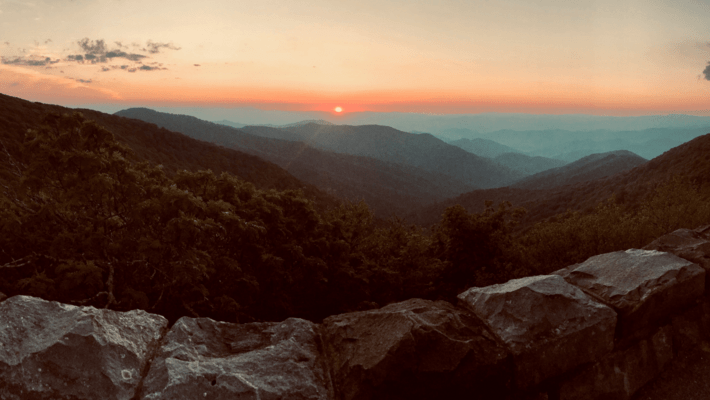 Virginia Governor Signs Delta-8 THC Ban
On April 13, 2022, the governor of Virginia signed a Delta-8 THC ban into law. Recreational cannabis is technically legal in the state of Virginia, so why is it that Delta-8 THC is now illegal? What does this mean for hemp shops and Delta-8 THC consumers? When does the law go into effect? Is Delta-8 legal in other states? Is Delta-8 safe? Here's everything we know as of now.
The History of Cannabis in Virginia
As a southeastern state, it's not surprising that Virginia is one of the most recent states to enter the cannabis scene. It wasn't until March 2017 that Virginia even allowed certain patients to take cannabis oil as a treatment. Since then, however, the state has quickly come a long way. In July 2021, Virginia became the 34th state to approve an effective medical marijuana program. Then, later in 2021, Virginia became the first state in the American south (and the 17th state overall) to legalize adult-use cannabis. While adult-use cannabis is now technically legal, sales won't be available until as late as 2024. Most recently, however, Virginia has banned Delta-8 THC. But why would they do that if recreational cannabis (Delta-9 THC) is now technically legal? Read on to learn more.
What Is Delta-8 THC

Delta-8 THC has been identified for nearly 50 years, but only recently has it picked up prominence. When we talk about THC, we're usually talking about Delta-9 THC - this is the federally illegal compound and is most prominent in marijuana. The only thing separating Delta-8 vs. Delta-9 THC is that its double bond is on the eighth carbon instead of the ninth. Structurally, that's it. It also only makes up roughly 0.01% of the cannabis plant, whereas Delta-9 can account for as much as 35%. Otherwise, it's very similar in many ways. It will get you high, and it has shown promise given certain medical applications such as anxiety and pain relief. There are, however, some differences that are giving states some serious pause and even resulting in the complete ban of Delta-8 THC (even in states where weed is fully legal).
Why States are Banning Delta-8 THC
Delta-8 THC is, because of the Agriculture Improvement Act of 2018 (often referred to as the Farm Bill), technically federally legal. So long as Delta-9 THC levels are below 0.3%, a product with high levels of Delta-8 THC (which is still psychoactive) is legal on a federal level. And while you'd think this would be the main reason many states are banning Delta-8 flower, edibles, and concentrates, there's an entirely different reason. The primary reason is that research on Delta-8 is very limited. Cannabis needs a lot more research, but Delta 8 is especially lacking. A lot of states don't want Delta-8 THC to be widely available while they're still unsure of its side effects. Specifically, the FDA has pointed out that not only do they know very little about Delta-8 THC but that they also can't confidently assert that there are no harmful health repercussions for consuming it. There have also been reports of more adverse effects from consuming concentrated Delta-8 THC, including ingestion, vomiting, anxiety, and confusion (among others). This has led to a lot of states banning the compound altogether.
There are 31 states where it is legal without any oversite or much regulation, including several very unsuspecting states. Here's every state where Delta-8 THC is fully legal: Alabama, Arkansas, Florida, Georgia, Hawaii, Illinois, Indiana, Kansas, Kentucky, Maine, Maryland, Massachusetts, Minnesota, Missouri, Nebraska, New Hampshire, New Jersey, New Mexico, North Carolina, Ohio, Oklahoma, Oregon, Pennsylvania, South Carolina, South Dakota, Tennessee, Texas, West Virginia, Wisconsin, and Wyoming. Delta-8 THC is also legal in Washington D.C.
In Connecticut and Michigan, Delta-8 is regulated just like recreational cannabis (which is legal in both states). In Arizona, California, and Mississippi, Delta-8's legality is unclear and needs to be more concretely determined by the state legislature.
Delta-8 THC is fully illegal in 14 states, many of which have legalized recreational cannabis. This group consists of Utah, Washington, and most recently, Virginia.
The Virginia Delta-8 Ban

On Monday, April 11, 2022, Virginia's Governor, Glenn Youngkin, signed Senate Bill 591 into law, which will impose a state-wide ban on Delta-8 THC. The new bill eliminates specifying THC as "Delta-9 THC," meaning that all forms of THC must go through state-approved channels in the same way as medical and recreational THC. The new laws will also ban the sale of edibles in the shape of animals, fruits, and people and limit the sale of smokable hemp to people 21 years or older. While the governor signed the bill, Virginia lawmakers could still override the decision with a two-thirds emergency vote. If not overturned, the ban will take effect on October 1, 2022.
While there are legitimate reasons for banning Delta-8 THC, there are many advocates for overturning the decision because of how many mom & pop CBD and hemp stores across Virginia make a lot of sales off Delta-8 THC products. Some shops claim that upwards of 70% of their sales come from Delta-8 products. Once this bill takes effect in October, those shops may have difficulty staying open. To get Delta-8 products, consumers will have to go to licensed dispensaries. But, while recreational marijuana is technically legal in Virginia, there are no licensed dispensaries for adult-use cannabis. Because the infrastructure for recreational cannabis sales won't go into effect until 2024 (most likely, it will be challenging for non-medical cannabis users to get Delta-8 gummies and other products once the ban is implemented. Check back in with Where's Weed for more updates on cannabis laws in Virginia.
Have you tried Delta-8 before? What do you think of this cannabis-derived compound? Let us know below.