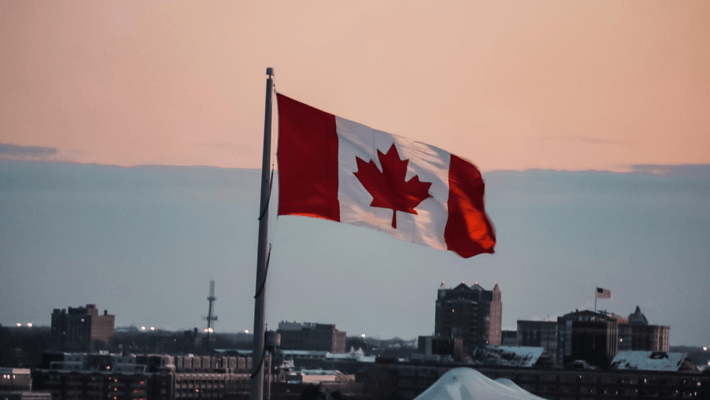 Uber Adds Online Ordering for Cannabis in Ontario
Every stoner in the world knows the greatest frustration of a cannabis hobby is having to get up off the couch once you've run low. While dispensaries are a lot easier and more convenient than your neighborhood hookup of yesteryear, it's always better to be able to get something delivered to your doorstep than to have to walk out into the great wide world. That's not just true of your average pot smoker, but especially those who have anxiety and are eager to avoid any interactions they can. While cannabis remains a touchy subject for most businesses, the process of how you can order weed online is becoming closer and closer to a reality in many parts of the country. However, Canada may have leapfrogged the United States altogether, as Uber cannabis delivery is now officially possible in the province of Ontario.
Uber Fast, Uber Strong

The news out of the Great White North is that Uber's Canadian division will now allow the delivery of products from Tokyo Smoke, a cannabis retailer. Canada has long since decriminalized marijuana in some provinces like British Columbia, but three years ago, sweeping federal legislation led to the total legalization of pot throughout the entire country. With legalization in Canada has come waves of dispensaries and grow-ops, making everything from good joints to good edibles to good accessories. In Ontario, Canada's most populous province, some 1000 different dispensaries have opened up shop to all manner of hosers. With the announcement, Uber stock climbed by over an entire percentage point, indicating how mainstream investors are interested in backing such an endeavor.
Of course, buying cannabis in a store is one thing, and having it delivered directly to your doorstep is quite another. In the United States, the federal illegality of cannabis has kept many companies from dipping their toes into the market, despite the huge size of the industry and the competition to become a leader that can reap a significant market share. Uber does not allow any kind of cannabis delivery in the United States at present, but in Ontario, it is now possible to get your Tokyo Smoke on. This change, however, does not mean that their business has shifted to Uber selling marijuana directly. Still, it does mean that cannabis-affiliated businesses may soon be able to partner with Uber. Given that alcohol delivery is legal in some states, it may be that cannabis delivery will soon be available with a tap of a button on your smartphone.
Southern Visions

It's no secret that Uber is interested in a wide variety of different industries, such as autonomous cars, and their hopes to get skin in the cannabis game in the United States should come as no surprise. Uber CEO Dara Khosrowshahi has publicly said that the company hopes to give their customers the option to buy marijuana online and have it delivered through their services once the drug is legal at the national level. Uber marijuana delivery has a ways to go before you can tap on a pot leaf in their app and have it show up at your place twenty minutes later. It's especially thorny because if you live in an area where crossing state lines is common, you have a lot to worry about when it comes to the question of can dispensaries ship out of state. There's no law against shipping a Big Mac across state lines, but that's because states don't set laws about Big Mac sales and taxes.
Even with the many roadblocks, the dream may not be as far away as you think. Several prominent national leaders of both major political parties have floated the idea of decriminalizing and legalizing marijuana at the federal level. The Marijuana Opportunity, Reinvestment and Expungement (MORE) Act, introduced in both 2020 and 2021, has successfully cleared the House of Representatives, promising sweeping changes to national drug policy by promoting legalization and ending criminal consequences for buying or using cannabis. However, the MORE Act has failed to get through the gridlocked Senate, where political capital is being carefully spent on much bigger priorities of both parties. Passage of the MORE Act could open up several large businesses entering the cannabis industry across the country, including Uber, and drastically change how pot as we know it is purchased and consumed.
Small Players

Anyone who has ever worked at a restaurant knows that many owners aren't happy with Uber: the company charges them, instead of customers, a cut of the sale and limits the amount of tips that go towards the business. That's a risk that dispensaries will face as well. If they are used to charging $8 for a joint and having customers deposit $2 in a tip jar, they might find their business model needs to shift considerably when Uber is delivering joints for $7 and taking all the tip money.
It's no secret that the race is on among the largest cannabis businesses to make it to the top of the industry and become the McDonalds, Starbucks, and the Wal-Mart of pot. Those who win will be the ones who lean heavily on Uber as a way to distribute their products and build their brand reputation. All others, however, will likely find that the spoils go to the victor. Smaller dispensaries should invest heavily in customer retention since loyalty will be one way to make sure that people keep coming through the door once it's possible to have cannabis delivered to their own front porch.
Would you order cannabis through Uber if it was available in the United States? What would your perfect weekend delivery combination of food, drinks, and pot look like? Let us know in the comments below!