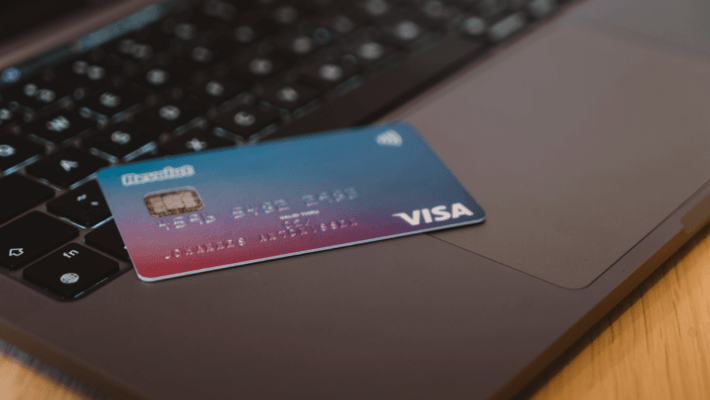 Visa Issues a Warning About Cashless ATM in Dispensaries & Other Retailers
Although it's pretty much impossible to argue that progress that has not been made over the past two decades or so when it comes to mainstreaming legal medical and recreational cannabis, that battle for full cultural and legal acceptance is still long from being truly over. Despite overwhelming public support for some form of legal cannabis and about 1 in 3 Americans able to access some form of legal weed, whether it be recreational or medical, from their local dispensary, those customers are still forced to pay for their cannabis in cash.
Some dispensaries, however, have tried to find a workaround to this problem. Many legal dispensaries attempt to use a form of payment called "cashless ATMs" as an alternative to forcing people to bring cash by rounding up to the nearest $5 or $10 and giving cash back to the consumer. This allows customers to make ATM withdraws that mirror a regular card transaction in cannabis businesses without the need for cash actually to exchange hands. After all, it can be extremely annoying to have to stop at an ATM before or during your visit to your local dispensary. It would be much easier to swipe your card when purchasing cannabis products, the same as you're able to for substances like cigarettes and alcohol.
However, Visa, one of the largest payment processing companies globally, recently released a compliance memo to customers warning them that the brand was about to crack down on cashless ATM purchases. So, naturally, this leaves cannabis industry customers in a bit of a bind and considering a few questions.
Why exactly do payment processing companies like Visa dislike cashless ATM purchases? And why are those types of purchases still necessary in the first place when legal cannabis is a thriving, multi-billion dollar cash cow? Finally, what can be done legally to change how the payment system in the legal cannabis industry works?
Thankfully, we here at Where's Weed are going to break it down in detail for you! Let's get right into it.
Why is Legal Cannabis a Cash-Only Business?

Despite cannabis being medically legal in 36 states and U.S. territories and people being free to use recreationally in 18 states, cannabis customers are still forced to make all transactions in cash like they're buying from the black market. Why is that?
Simply put, it's because cannabis is still federally illegal in the U.S., which prevents licensed, legal businesses in states that have legalized cannabis from working with banks. And when you're dealing with an industry as lucrative as legal cannabis, not being able to work with reputable banks is a massive issue. The current state of legal cannabis banking is yet another leftover result of the failed, outdated, and racist Nixon-era federal War on Drugs. That's where the cashless ATM withdrawals come in!
The Visa Memo Crackdown on Cashless ATM Usage
So why are payment processors like Visa, Mastercard, and Discover all against the usage of cashless ATMs when it comes to legal dispensaries? Well, according to a comprehensive memo from Visa, it all comes down to Visa's own rules and whether or not the type of payment is in compliance with federal standards.
"Cashless ATMs are POS devices driven by payment applications that mimic standalone ATMs. However, no cash disbursements are made to cardholders," the memo said. "Instead, the devices are used for purchase transactions, which are miscoded as ATM cash disbursements. Purchase amounts are often rounded up to create the appearance of a cash disbursement."

For those who haven't personally used cashless ATM withdrawals to purchase their cannabis at dispensaries before, here's a brief breakdown of how it works. Let's say that your bill at the dispensary ended up being $65. With a cashless ATM withdrawal, the dispensary would ring up a $65 dollar cash withdrawal with your card, then keep the cash while you took home the products. Basically, it's a roundabout way of allowing you to swipe your card in the dispensary like you can at pretty much any other mainstream retail business in town. This practice, however, has clearly drawn the ire of payment processors like Visa.
And while Visa didn't directly address the use of cashless ATMs in the cannabis industry, they included language in their memo that targets the legal weed industry. The memo notes that cashless ATMs, which are sometimes called reverse ATMs, "are primarily marketed to merchant types that are unable to obtain payment services - "whether due to the Visa Rules, the rules of other networks, or legal or regulatory prohibitions."
The Future for Cashless Cannabis Purchases
So with payment processors cracking down and keeping a much closer eye on these cashless ATM withdrawals, what options do cannabis consumers and legal dispensaries alike have when it comes to buying and processing cashless payments? As it stands right now, pretty much none.
While state-level and House legislators have long pushed for the passage of pro-legal cannabis banking legislation like the Secure and Fair Enforcement (SAFE) Banking Act into law. Other groups like the American Bankers Association (ABA), Credit Union National Association (CUNA), United Food and Commercial Workers Union (UFCW), and 11 other organizations have all lobbied to lawmakers about the importance of passing laws that will allow the legal cannabis industry to use the mainstream banks the same as regular businesses.

Despite the outspoken advocacy of so many, legislation to allow legal cannabis businesses to work with banks has always stalled out once it hit the Senate. Democrat leaders like Speaker of the House Chuck Schumer have recently signaled the possibility of pushing the legislation through as part of the National Defense Authorization Act (NDAA), but that has yet to happen.
With eventually federal cannabis legalization being a matter of when instead of an if, it would be smart to get legislation on that books that regulates and allows dispensaries and legal cannabis businesses to work with mainstream banks sooner rather than later. It's much easier to get the laws on the books early instead of scrambling to do so once something is already legal.
For now, however. Cannabis advocates and consumers alike will have to wait before being able to swipe their plastic or run their chips at their local dispensaries.
Have you used a cashless ATM at the dispensary before? Let us know what you think below.