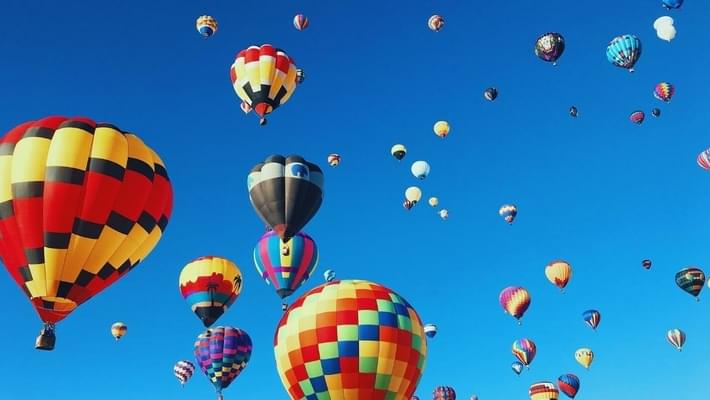 Industry News: No Limit on the Amount of Recreational Licenses in New Mexico
At long last, recreational cannabis dispensaries in New Mexico are set to open their doors! The state's Cannabis Control Divison has been fielding applications to open up recreational dispensaries for well over a year now. The first of those dispensaries opened their doors and began selling to the public on April 1, 2022. However, an exciting development for cannabis consumers in the state is that the state's Cannabis Control Board recently announced there would be no cap on the number of licenses handed out.
According to Victor Reyes, Deputy Superintendant of the Regulation & Licensing Department, "There's no limit to the amount of licenses that can be issued as long as they're able to meet the law in the Cannabis Regulation Act and the rules and requirements set forth by the Division and the Department."
This is great news for consumers because that means a massive number of recreational dispensaries will be able to open throughout the state. The only real restrictions on the books for New Mexico dispensary locations are that they can't open within 300 feet of a school, and each shop must be at least 600 feet apart from one another. So far, the state has licensed more than 80 brick-and-mortar dispensaries, with the first set to open its doors come April 1.
For a complete list of licensed dispensaries set to open throughout New Mexico, click here.
A History of Legal Weed in New Mexico

The state of New Mexico has a long and storied history with legal cannabis. They were innovators when it comes to medical cannabis, becoming the first state in the union to recognize the medical value of cannabis via the Controlled Substances Therapeutic Research Act back in 1978. That bill provided access to medical cannabis for folks dealing with conditions like HIV/AIDS, cancer, glaucoma, MS, and epilepsy. And funny enough, the passage of that bill occurred nearly two decades before California would become the first state to officially sanction and create a medical cannabis program of its own.
However, to New Mexico's credit, they were also among the first handful of states to legalize medically, establishing a medical cannabis program of their own in 2007 via the state legislature. They also became the 17th state to legalize recreationally in April 2021, allowing adults 21 and older will be able to use and grow marijuana for recreational purposes.
No matter how you slice it, it's fair to say that legislators in New Mexico have been forward-thinking when it comes to legal cannabis! So if you're ever left wondering, "Is weed legal in New Mexico?" remember that not only it is, but they were one of the very first to do so!
The Future of New Mexico Cannabis Laws
Due to the forward-thinking nature of the legislators in New Mexico, the legal weed business is booming within the state. Around 80,000 New Mexico medical cannabis cardholders splashed $200 million in medical products in 2020, equalling about 31,500 pounds of pot in a calendar year. And the industry is showing no signs of slowing down with recreational legalization on the horizon as well!
Despite some annoying bumps in the road along the way, the recreational industry in New Mexico is still projected to be worth as much as $350 million when recreational sales finally start in April. The decision not to put a cap on the number of licenses the state hands out will only help further build the industry into a money-making juggernaut.
Without businesses being hamstrung by stingy licensing boards, countless numbers of legal cannabis businesses can open in the Land of Enchantment. As of now, the state's Cannabis Control Division has received more than 400 applications, so it's crystal clear that folks in the state are interested in getting involved in the legal industry.
To handle the mass amount of legal cannabis businesses that are set to open throughout the state, however, it's clear that the state Board will need to expand rapidly. According to Reyes, the department also needs at least ten more compliance officers to make sure new establishments are following the new industry's rules and approving or denying currently submitted applications.
It will be interesting to see how the market develops in the state of New Mexico. Few other legalized states have taken such a hands-off, unrestricted approach to license. Even in a state like Colorado, where legal weed is thriving, the state takes a much more heavy-handed and restrictive approach to handing out licenses. Applying for and renewing is expensive, with the state not even really considering applications without around $2 million in start-up capital. This unrestricted approach might be what the upstart New Mexico legal weed industry needs to get off the ground running and make the state a lot of money!
Have you visited a dispensary in New Mexico yet? Are you planning to? Let us know your favorite dispensaries in NM below!