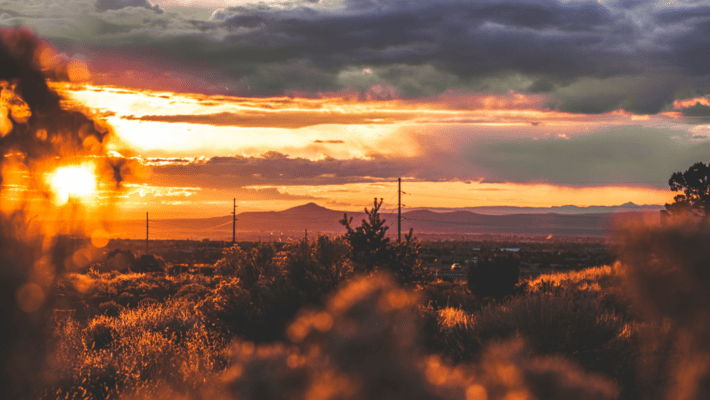 Recreational Cannabis Sales in New Mexico Reached Over $4.5 Million During Opening Weekend
Is weed legal in New Mexico? Yes. New Mexico recreational cannabis was legalized in June 2021, and adult-use dispensary licenses were granted just a few months ago. The first weekend of April 2022 was opening weekend for recreational cannabis in the state, and sales surpassed an astounding $4.5 million. Let's dive into what this might mean for the future of New Mexico's legal weed industry.
The History of Cannabis in New Mexico

There are currently 18 states that have legalized recreational marijuana, and a total of 37 states have legalized medical marijuana and a medical cannabis program. New Mexico became the 12th state to legalize medical marijuana when it created the Medical Cannabis Program after passing the Lynn and Erin Compassionate Use Act through the state legislature in 2007. Since then, New Mexico has continued to build upon the medical cannabis law to include 28 total qualifying conditions, including opioid use disorder, autism spectrum disorder, Alzheimer's disease, Friedreich's Ataxia, Lewy Body disease, and spinal muscular atrophy. Next, in 2019, New Mexico expanded the program to allow reciprocity for visiting patients and provide employment protections.
Then, in 2021, New Mexico became the 18th state (and the most recent) to legalize recreational, adult-use marijuana when Governor Michelle Lujan Grisham signed the Cannabis Regulation Act into law. In doing so also became the 5th state to pass the law through the state legislature as opposed to the more common voter initiative method. Personal, adult-use cannabis became legal on June 29, 2021. However, like all states that have passed recreational cannabis laws, it took time for the state to build the infrastructure and regulations to provide licenses and open recreational sales. It wasn't until recently, on April 1, 2022, that the first legal sale of New Mexico cannabis occurred.
Recent New Mexico Cannabis Laws and News
Like every state that has legalized recreational cannabis, New Mexico weed sales were expected to see a bump when recreational sales first opened. However, the actual number that has been established from the first weekend of legal recreational sales has taken the state by surprise. The first day of legal sales reported $2.7 million. By the end of the weekend, over $4.5 million in legal New Mexico cannabis sales had been accounted for, with roughly 70% coming from recreational purchases.
Then, just 10 days in, New Mexico reported roughly $13 million in total sales. However, because of this massive surge, the most recent news indicates that there is a shortage of cannabis products throughout the state. Sales have outpaced expectations and supply is having a hard time keeping up with demand. Hopefully, this is a positive sign of what is to come once production picks up and supply and demand balance out.
What Does the Future of New Mexico Cannabis Look Like?

Under the recent recreational New Mexico marijuana laws, individuals 21 and older can purchase up to two ounces of marijuana or a comparable amount of concentrates and edibles. Before legalization, there were a total of 171 medical dispensaries in New Mexico. A total of over 70 new adult-use licenses have been issued in preparation for legal adult-use sales, and the state has designated that there is no limit on total licenses that are issued, so long as prospective New Mexico recreational dispensary operations can meet the qualifications outlined in the Cannabis Regulation Act. If demand continues to boom, we might see more licensed dispensaries appear throughout New Mexico soon.
There is a lot of hope that sales based on the opening weekend and following weeks will result in a big economic opportunity and increased tax revenue for the state. New Mexico has a population of just under 2.1 million, of which roughly 125 thousand are enrolled in the New Mexico medical cannabis program. The program grew over 72 percent in the last two years, indicating that there is an increasingly large appetite for cannabis throughout the state - this bodes well for continued sales as recreational cannabis becomes part of the new normal.
Additionally, while carrying over state lines is federally illegal, there is also a lot of speculation that bordering Texas, which is a historically steadfast anti-marijuana state, will also provide a lot of sales in New Mexico from individuals looking to legally purchase marijuana (up to 40% of New Mexico sales are expected to come from neighboring Texans). Some experts are already forecasting that legal sales will reach $400 million in New Mexico by 2027. Make sure to check back in with Where's Weed for updates on how New Mexico legal weed sales are progressing and what we might expect from states looking to follow their overwhelmingly successful example.
Do you live in New Mexico? Let us know your personal experience with cannabis in the state and what you think we can expect soon. Comment below!