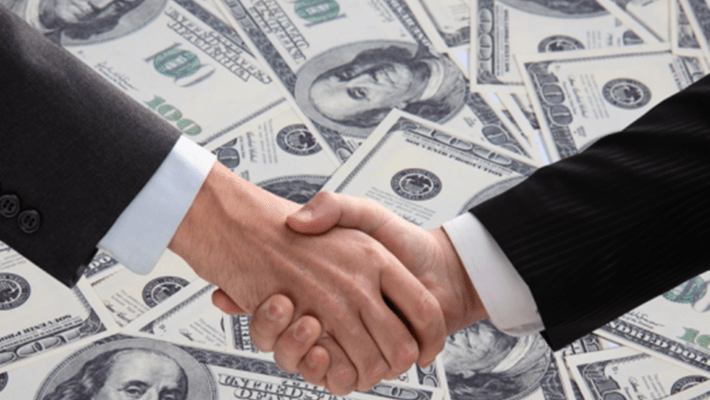 Marijuana Lobbying: What You Need to Know
What is Lobbying?

Although there are several types of lobbying, it is generally agreed to be the act of attempting to influence government action through either personal interaction, remote oral communication or written communication. Public interest groups, unions and nonprofits all lobby legislators in state and federal roles, but it is primarily corporations and associations that spend the most money on hiring and paying professionals to lobby on their behalf. Those professionals - lobbyists - meet with lawmakers and their staff in an attempt to convince them that a certain policy or law should be amended, proposed or passed. It is not always simply a job or persuasion, though. Lobbyists can also provide insight for legislators about their home districts and be used by staffers as resources when working on regulations or policy solutions.
Capitol Hill Cannabis Lobbying
According to the Center for Responsive Politics, a total of $5,760,500 was directed to marijuana lobbying spending in 2019 and there were 92 Capitol Hill marijuana lobbyists working with members of the House of Representative and the Senate. That figure of almost $6M is the most money that weed companies and associations have ever spent and the vast majority of it was used to continue the legalization momentum and push for federal cannabis banking reform.
Top Marijuana Lobbyist Spenders

The group credited with spending the most money lobbying for cannabis issues and cannabis reform in 2019 was the Cannabis Trade Federation (CTF). The CTF is a national coalition of cannabis-related businesses that consists of enterprises that span the entire spectrum of the cannabis industry. Wholesalers, retailers (dispensaries), distributors, growers and other businesses related to the industry are all members of the CTF and benefit from the coalition's "vision of creating sensible cannabis policy, promoting social responsibility, and leading the future ongoing professionalization of a highly regulated and increasingly organized cannabis industry." The Cannabis Trade Federation has worked successfully to end cannabis prohibition and set up sensible industry regulations in over 20 states throughout the country. It has also played a key role in crafting and implementing policy in several of the states that have created laws to allow for the creation of the recreational marijuana industry. The CTF is currently prioritizing the SAFE Banking Act and an end to state and federal cannabis law contradictions.
Another top spender in the Capitol Hill marijuana scene is Massachusetts-based Curaleaf. The vertically integrated company focuses on medical marijuana and boasts over 90 dispensaries, dozens of cultivation sites and 30 processing facilities. Curaleaf's efforts have also focused on the SAFE Banking Act, but the industry giant is currently lobbying to get the STATES Act passed. The group recently found success when the RAISE Family Caregivers Act was approved to develop a national caregivers program. Curaleaf can also claim some credit for advances in Floridawhere they contributed over $450K to Governor DeSantis' political committee to support an easing of cannabis restrictions in the Sunshine State.
The National Cannabis Roundtablehas also emerged as a key lobbying group over the past few years. Their mission "promotes common-sense federal regulation, tax equality and financial services reform and supports changing federal law to acknowledge states' rights to regulate and manage cannabis policy." Access to traditional financial institutions for cannabis industry members and addressing antiquated and prohibitive tax codes are also part of the Roundtable's mission. The ability to get the ear of key legislators is no doubt enhanced by the fact that the Roundtable is chaired by former Speaker of the House of Representatives John Boehner. The group is comprised of influential cannabis industry companies like Cresco Labsand KIVA Confections and includes cannabis investors, entrepreneurs, growers and retailers.
What's Next for Cannabis Lobbying Spending

The momentum of increasing scientific understanding and societal acceptance of cannabis is likely to only increase. The lobbying efforts of businesses and organizations looking to build on successes and working to achieve a federal system of legalization, banking and social equity regarding cannabis in the U.S. is a tide that cannot be stopped. The effects of the unexpected pandemic of COVID-19 have largely left the cannabis industry alone as states have mostly deemed weed "essential" and those with access to legal dispensaries have only experienced minor inconveniences. The STATES Act and a concerted and focused effort to remove marijuana from Schedule 1 of the Controlled Substances Act are the current focus of the cannabis lobbying industry.
What do you think of Cannabis lobbying? Let us know in the comments below!