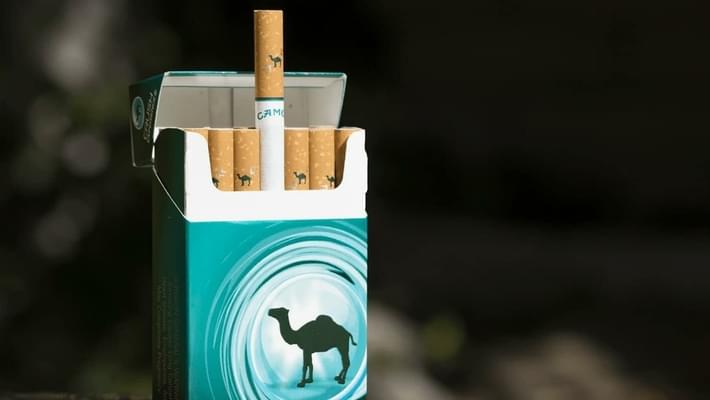 Is the Biden Administration Banning Menthol Cigarettes & Flavored Swishers?
On April 29, 2021, acting U.S. Food and Drug Administration (FDA) Commissioner Janet Woodcock, M.D. confirmed the suspicions of many when she released this statement: "Banning menthol, the last allowable flavor, in cigarettes and banning all flavors in cigars will help save lives, particularly among those disproportionately affected by these deadly products. With these actions, the FDA will help significantly reduce youth initiation, increase the chances of smoking cessation among current smokers and address health disparities experienced by communities of color, low-income populations, and LGBTQ+ individuals, all of whom are far more likely to use these tobacco products."

An attempt at a menthol cigarettes ban is not without precedent, but unlike previous attempts, this move by the Biden administration is bipartisan, linked to the previous administration and appears to have the legs to eventually bring it to fruition. In 2018, then FDA Commissioner and Donald Trump appointee Dr. Scott Gottlieb released a statement that focused on his contact with cancer patients as a medical professional and how flavored e-cigarettes attract and guide children onto a path that eventually leads to addictive combustible cigarette use. Flavored cigarettes, with the noted exception of menthol, were banned in 2009 and the House of Representatives passed a bill just last year banning all menthol and flavored e-cigarettes, but the legislation did not have enough votes to clear the Senate.
The FDA now asserts that the 2009 ban inadvertently led to increased use of flavored cigars like Swisher Sweets, one of the best-selling brands worldwide, and the most popular in the United States. Swisher flavors like Cherry Dynamite, Mango, Arctic Ice and Boozy Watermelon are readily available at convenience stores across the country. According to the FDA, "After the 2009 statutory ban on flavors in cigarettes other than menthol, use of flavored cigars increased dramatically, suggesting that the public health goals of the flavored cigarette ban may have been undermined by the continued availability of these flavored cigars." Additionally, "nearly 74 percent of youth aged 12 to 17 who use cigars say they smoke cigars because they come in flavors they enjoy."
Swisher Cigars and Underserved Communities

While Gottlieb's public statements and FDA directives on the issue focused mainly on youth use of flavored e-cigarettes, Woodcock and the Biden administration have added some dramatic statistics to the narrative with their recent announcements. The focus is now not only on youth prevention - although that remains a key component - but also on how menthol cigarettes and flavored cigars/cigarillos have had a staggering impact on underserved African American communities. Of the nearly 18.6 million people who currently smoke menthol cigarettes, almost 85% are African Americans.
"For far too long, certain populations, including African Americans, have been targeted and disproportionately impacted by tobacco use. These flavor standards would reduce cigarette and cigar initiation and use, reduce health disparities and promote health equity by addressing a significant and disparate source of harm," said Mitch Zeller, director of the FDA's Center for Tobacco Products.
According to the Center for Disease Control and Prevention (CDC), young people and African Americans are far more likely to smoke menthol cigarettes than other groups. Between 2014-2015, 76.8% of African American adults who smoked usually used menthol cigarettes, compared with 34.7% of Hispanic adults and 24.6% of whites. An astonishing seven out of 10 African American youth ages 12-17 who were smoking during that study used menthol cigarettes.
The Biden administration is particularly concerned about the ubiquitous and intense marketing that focuses on adolescents and young adults in African American neighborhoods. Corner stores, liquor stores and billboards tout the supposed benefits of menthol cigarettes with provocative links to music and culture that are designed to intrigue the next generation of consumers. The American Medical Association, the American Lung Association and the National Association for the Advancement of Colored People (NAACP) applaud the planned ban, but the American Civil Liberties Union (ACLU) wants more information about how it might impact law enforcement in primarily Black neighborhoods. With menthol cigarettes banned, will the illegal use and the inevitable resulting underground market of the products provide incentives for police to initiate new waves of crackdowns? The ACLU is understandably concerned about any "serious racial justice implications because of criminal penalties that would disproportionately impact people of color."
The FDA has only so far responded by saying that individual users would not be affected by new legislation and the ban enforcement would focus on, "manufacturers, distributors, wholesalers, importers and retailers. The FDA cannot and will not enforce against individual consumer possession or use of menthol cigarettes or any tobacco product."
What's Next for Menthols?

The date of the Biden administration's announcement was not a coincidence. By law, the government had until April 29 to respond to a 2013 citizen's petition brought by two anti-tobacco public health groups after they sued for a decision last year. A ban could not be put in place any time soon because powerful industry players will certainly bring legal challenges to protect their concerns in the marketplace. On top of that, the new initiative could take years to formally become law due to bureaucratic administrative processes. According to Woodcock, it is ultimately up to President Biden to determine how quickly his administration intends to move forward now that the announcement has been made.
Do you smoke menthol cigarettes or use flavored wrappers for blunts? What attracts you to those products? Take a moment to let us know your experience in the comments section below!