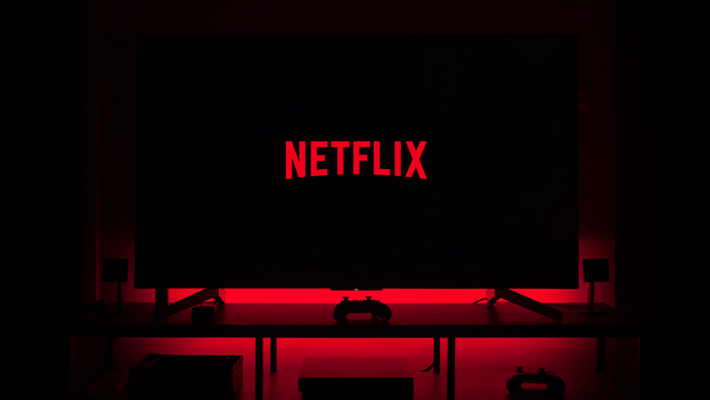 Top 7 Strains to Binge-Watch Netflix With
With spring on the horizon, you might not choose to stay indoors as much this season, but with COVID-19 still being a threat, staying home is always a good idea. No matter what the season, there's binge-watching Netflix and smoking weed are always the perfect pair.

For us, there is no better use of a semi-quarantined spring than to try a lengthy list of strains and catch up on all of the Netflix shows we haven't binged yet. Thankfully, with so many different strains of weed on the market and new shows arriving weekly, there is never a shortage of entertainment options and popular strains. So start popping your favorite corn, clean your bong and settle into your favorite spot on the couch; these are the best weed strains to smoke while you binge Netflix, including a few perfect pairings with some of our favorite shows.
7 Top Cannabis Strains for Binging Netflix

If you're looking to end your day on the couch with a joint and a few episodes of something that will let you forget about the madness of the world for a couple of hours, look no further than Purple Reign. A cross between Royal Purple Kush and Recon OG, Purple Reign is an indica-dominant hybrid with THC quantities usually testing between 20-24% THC. The fruity, purple flower combines the musk and funk of its OG lineage with a bouquet of blueberries, raspberries and pine trees. For a solid dose of nostalgia, match your Purple Reign with Cobra Kai and revisit the kind of high that made your early smoking years so fun.

The way television shows are made these days, binge-watching a cerebral thriller can take as much mental energy as reading a dense book. For those shows, you are often better with a low-THC sativa vs indica that will have you couch-locked and losing the script. Pink Boost Goddess, a sativa with about 12% THC and 4-5% THCV. Many people call it the "Adderall of weed" for its clear, focused high. And while some stoners say that Pink Boost Goddess is one of the best cannabis strains for a mid-work day toke, we're firm believers that it is also a stellar choice for a marathon of Breaking Bad.

A blend of GSC and Tangie, Tropicana Cookies is one of our favorite perfectly balanced best hybrid strains. With a smell and taste like a glass of fresh OJ, Trop Cookies packs the same THC kick that made Cookies one of the industry's best strains of weed. Tropicana Cookies usually contains about 25% THC, making it the perfect companion for an irreverent comedy like The Good Place.

Another indica-dominant hybrid, Cherry Pie is a stoney strain with a terpene profile that blends earthiness and sweetness for a perfectly smooth smoke. A cross between Grandaddy Purple and Durban Poison, Cherry Pie typically tests with a THC percentage in the high teens, making it a solid choice for long days spent glued to an enthralling cerebral thriller like The Assassination of Gianni Versace.

707 Headband got its name because of the feeling it produces, often described as a 360 degree tingly or warm sensation at the top of the head. The hybrid flower is a cross between three beloved different cannabis strains, OG Kush, Sour Diesel and Master Kush, and carries a strong, musky, funky terp profile that matches its OG-heavy genetics. Bred in California's famed Humboldt County, 707 Headband tests right around 20% in THC. If you ask us, the NorCal classic is one of the best strains of all time. And what better way to enjoy the potent head-high of 707 than with a cannabis-themed mini-series about the place the strain comes from. Murder Mountain takes a look at outlaw culture in California's Emerald Triangle and is a can't-miss for any devout weed lover. A few bowls of 707 Headband will have you watching the entire story unfold in one night.

Many people associate Pineapple Express with its namesake movie, the strain is also a fantastic option when you're binge-watching comedies on Netflix. Pineapple Express is a cross between the strains Hawaiian and Trainwreck, producing a powerful flower with THC quantities in the mid 20 percent range and a smell and taste that is equal parts peppery, floral, and fruity. Pair your Pineapple Express with a season or two of Shameless for a bout of laughter that will carry you through the next week of quarantine.

Another strain with roots in Hollywood, LA Confidential is heavy on the indica vs sativa but is a hybrid created by DNA Genetics that will have you couch-locked for hours at a time. A combination of multiple Afghani Landrace strains, LA Confidential has the same pine and fuel smell as OG Kush, with a THC percentage that typically sits in the mid-20s. LA Confidential is incredibly purple in appearance and only takes a few puffs to have you fully sunken on the couch. For a mix of laughs and thrills, put on Santa Clarita Diet, and enjoy the SoCal strain with some SoCal zombies.
Do you have a favorite strain to smoke when you're glued to your latest streaming obsession? Let us know in the comments below!