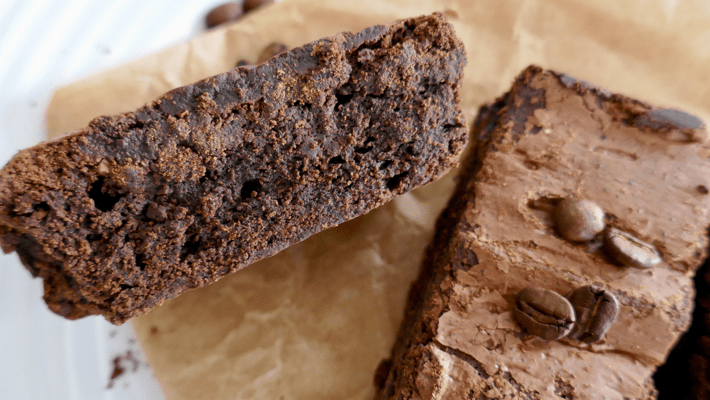 Michigan's Top Edibles Brands to Try in 2021
When one thinks about U.S. states with legal cannabis, which ones come to mind first? California? Colorado? Maybe Oregon or Washington state? How about Michigan?
That's right! As it turns out, the Great Lakes state was one of the first states in the Midwest to legalize both recreational cannabis and medical use and most people don't even give them a second thought when it comes to cannabis culture. After voters turned up to the ballot box in favor of Michigan marijuana legalization via Prop 1, recreational marijuana in Michigan was officially legal.
In the first year of sales alone, Michigan marijuana dispensaries sold more than $400 million worth of legal weed to customers from Detroit, Grand Rapids and Ann Arbor. At the end of 2020, dispensaries in Michigan sold customers more than $500 million in purchases. Even more recently, recreational and medical cannabis sales in the Great Lakes State came out to a record $115.4 million, a two-fold increase in sales from March 2020. A key reason for those impressive sales figures is the wide array of cannabis-infused edibles available for customers at their local dispensary.
From lemon-ginger gummies, cannabinoid-infused peanut butter and wedding cake distillate, the marijuana edibles for sale from dispensaries in Michigan are some of the best around. In fact, cannabis-infused candies are the second most popular type of cannabis product sold to consumers. This article is going to break down some of the best edibles in Michigan, what's in them, where you can get them, and what makes them so great in the first place!
Noble Road

Did you know that an astounding 37 percent of consumers buying Michigan edibles opt for baked goods? It certainly makes sense, when you think about it. After all, who doesn't love a cookie or brownie that satisfies that sweet tooth with a little THC or CBD thrown into the mix? That's where a brand like Noble Road comes in!
While Noble Road might be somewhat new to the legal cannabis scene, only opening up for business in March 2020, the premium craft cannabis bakery strives to curate premium craft cannabis products for a diverse and inclusive community throughout greater Michigan, all while using locally grown and sourced Michigan cannabis.
While the brand offers candies, baked goods, live rosin, and tinctures, just taking a look at their baked goods menu is enough to convince anyone to give them a try!
Detroit Fudge Company

If you're looking for something a little richer than your standard cannabis-infused edibles, look no further than the Motor City for a fun twist on a Midwestern staple. The Detriot Fudge Company was one of the fastest-growing Michigan-based edibles brands out there.
Based in Detroit, as their name would obviously suggest, this innovative edibles company is born and raised in the Great Lakes State. While other brands, like Dixie and Wana, are popular they're not fully based in Michigan like Detriot Fudge Company.
Like many of the other best edibles in Michigan on this list, the brand has committed itself to use locally sourced and naturally grown cannabis for all of its products.
With treats available like their barracuda milk chocolate bar, their brownies and cannabis-infused honey and peanut butter, the Detroit Fudge Company is a great option for treats galore.
Kiva Confections

If you're strictly a lover of chocolate without all of the extra trappings, Kiva is a great option for you. Available in most dispensaries in Michigan, Kiva is a signature blend of decadent cannabis-infused chocolate bars in a variety of delicious flavors like dark chocolate, blackberry, espresso and mint chocolate.
Each bar is carefully crafted using sustainably sourced cacao, all-natural flavors and clean, pure cold water hash for a richer cannabis experience that captures the essence of the whole plant in a single wrapper.
If you're looking for something to satisfy both your need for cannabis and chocolate, Kiva bars are a great option.
Wana Edibles

While these cannabis-infused edibles might not come from a company based in The Great Lakes State, they're still some of the finest gummies you'll find anywhere in the country. On top of that, they're vegan-friendly!
The Colorado-based Wana brand is known for its amazing line-up of top-notch, artisan, made from scratch edibles, concentrates and medicinal products. Available in five different THC and CBD ratios and flavors like mango, blueberry, strawberry lemonade and watermelon, they're consistently ranked some of the best edibles not only available at dispensaries in Michigan, but all over the country.
If you're looking for a sweet, gummy snack with some cannabis compounds added in, you can't do much better than picking up a few packs of Wana gummies.
The Brothers Apothecary

While THC-infused drinks might not be on dispensary menus due to the current Michigan marijuana law, consumers looking for some cannabis-infused liquid relief aren't completely out of luck in Michigan.
They can always pick up some of The Brothers Apothecary's drink mixes, available in flavors like hot cocoa, pumpkin spice chai, and their various teas. They even feature organic, wildflower honey that's also infused with CBD, giving you a double dose of sweetness and relaxation.
For a more natural, relaxing treat as opposed to something sickly sweet, a cup of CBD-infused tea and honey might be the best way to go.
Dixie Brand

Let's continue the trend of flavor over crazy sweetness! Dixie Brands offers some lovely, refreshing cannabis-infused peppermints in Michigan marijuana dispensaries all over the Great Lakes State. Getting a lovely dose of THC and some freshened breath. Sounds like a plan, right?
Sugar-free, nut-free and packing 5 mg per mint, these mints are a great way to reduce anxiety, stresses and restlessness all with a minty, fresh flavor. While they might not be based in Michigan, they're a great option for anyone looking for a change from the standard sweet treats.
Kaneh Co

Let's wrap up with a lovely assortment of options! That's a perfect role for Kaneh and their extensive line of cannabis-infused treats. Whether you're looking for brownies, jelly chewables, chocolates, snack-sized bites, blondies, duos and even truffles, Kaneh has an option in a local Michigan dispensary that's perfect for you.

They also offer snacks for the health-conscious stoner, with vegan, gluten-free and preservative-free options. When it comes to picking up a tasty treat on your nest dispensary run, there's no finer option than Kenah.
Do you have a favorite type of cannabis-infused edible? If so, where did you get them? Sound off in the comments below and let us know your thoughts!