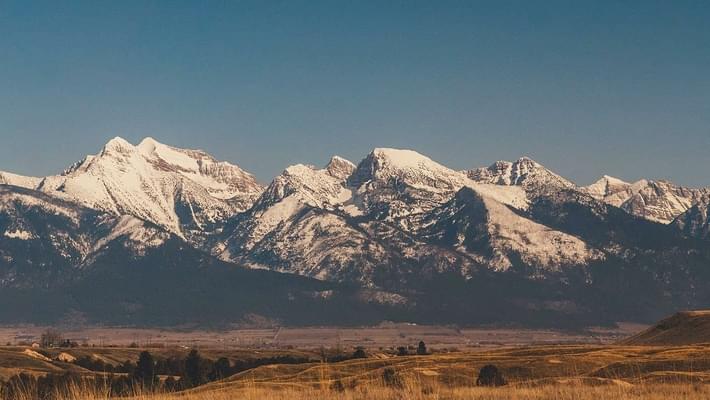 Montana's Top 5 Edibles to Try in 2022
Montana legalized recreational marijuana in November 2020 and sales finally began in many counties across the state on January 1, 2022. The adult-use law also brought a much-desired change to the state's cannabis infrastructure. Up until 2022, the state of Montana implemented vertical integration. This meant that brands such as High Road Edibles were required to license out their recipes and packaging to a single medical dispensary (for High Road Edibles, it's Greenhouse Farmacy). Hence, there were no wholesale purchases or processing between different providers. Before 2022, these vertical integration laws stated that a Montana medical cannabis dispensary had to cultivate or manufacture all the products they sold; so, unlike states such as Colorado and Oregon, you couldn't find your favorite gummies at two different dispensaries.
It will be interesting to see how this changes as emerging brands enter the Montana cannabis market and dispensaries become more comfortable with the new laws and grow into other available products on the market. Because while Montana cannabis laws have changed and vertical integration is no longer implemented, it will take time for the industry to adjust. However, until then, enjoy some of our top 5 edibles to try in Montana from these dispensaries that have been vertically integrated!
Montana Edibles to Try in 2022

Located in Missoula
Unlike most cannabis companies in Montana, High Road Edibles is dedicated to creating edibles. They don't have a lot of products, but what they do have will blow your mind. Available only at Greenhouse Farmacy in Missoula, High Road Edibles offer gummies, mints, and chocolates. They have three types of regular gummies (lemon n strawberry, peach n green apple, and grapefruit n blood orange) and a lemon and lime gummies mini (which are half the regular dose at 2.5mg each). They have three types of mints (wintergreen, cinnamon, and peppermint) at 2.5mg each and three types of 5mg chocolate bars (dark chocolate with crunch, dark chocolate with almonds, toffee and sea salt, and dark chocolate with sea salt). If you get the chance to visit Greenhouse Farmacy, make sure to stock up on as many High Road Edibles as possible!
Located in Bozeman, Butte, Florence, Helena, Missoula, and Silos.
Both a medical and recreational dispensary, 710 Montana's six locations provide an amazing bang for your buck. Their edibles collection covers a lot of ground, and most of their edibles are available in a wide variety of flavors. If you get the chance to visit one of their world-class dispensaries, here are the different edibles offerings you can expect: cookies, brownies, butter cake, edible chocolate chip cookie dough, cereal bars, fruit chews, nerd ropes, gummies, lollipops, caramels, Chex mix, butter, and local honey. And remember, most of these come in a wide variety of flavors - so make sure to experiment. We promise you won't be disappointed.

Located in Missoula
This woman-owned business has been serving cannabis patients since 2011 and offers up some of the best edibles in the state of Montana. This one-shop stop is one of the only places in the state to offer a large variety of drinks, including coffee, mocha, vanilla blends, and chai tea. Their baked bites include peanut butter cups, granolas, caramels, brownies, caramel turtles, and cookies. They also offer lollipops, hard candies, and infused coconut oil and butter. Despite their focus on cannabis patients, this shop does offer its products for recreational purposes, as well!
Located in Billings West End, Billings East, Great Falls, Helena, Butte, and Bozeman
This Montana medicinal dispensary chain began in Billings and has grown into a total of 9 locations across 6 cities. They have a massive amount of products and focus on patient care. Their edibles selection is especially delightful, created by their very own Elev8d team. Their selection includes assorted hard candies (flavors include grape, cinnamon, cherry, butterscotch, blueberry, and more), Cocoa Krispy bars, decadent Double Dose brownies, and even homemade honey. Offerings differ slightly at each location, but no matter which of their dispensaries you go to, you won't be disappointed in the edibles they have to offer!

Located in Bozeman, Big Sky, and Missoula
Already licensed as a medical and recreational dispensary, Greener Pastures craft dispensaries have three locations and tons of edible options to try in 2022 (especially now that you don't need a medical card to try them out!). They pride themselves on high-end products and first-class customer service. They excel, and so does their edibles selection, which includes hard candies (flavors include peppermint, buttered rum, lemon, watermelon, pear, and more), heavy-hitting Brownie Bites, melt-in-your-mouth caramels, assorted French Macarons, and ingenious Greenola Bars, which are bite-sized chunks of THC-infused granola.
What are your favorite Montana edibles? Do you see them on our list? Let us know what brand and where you can get them in the comments below?