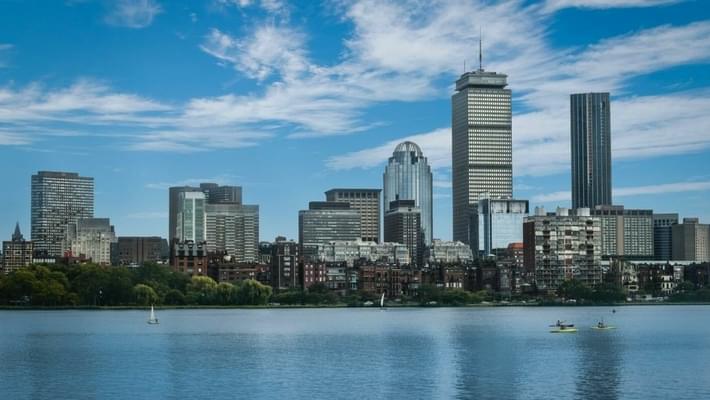 Massachusetts's Top Seven Edibles to Try in 2022
It's possible to argue that calling Massachusetts marijuana legalization might be a bit of an understatement. Since the state of Massachusetts legalized recreational cannabis and approved the Massachusetts marijuana laws in finer detail, the market has just kept on growing significantly since then. In the five years since recreational cannabis dispensaries in Massachusetts opened their doors to excited customers after the legislation was finally approved and signed into law, cannabis consumers in Massachusetts have been quick to splash the cash to the tune of $2 billion. That's a whole lot of money on a whole bunch of weed. Plain and simply put, cannabis has been a massive hit pretty much everywhere it's been legally introduced.
On top of the early success of the legalization of recreational cannabis in Massachusetts, we saw those numbers swell even more in the midst of the COVID-19 pandemic. Even more interestingly, a big portion of that COVID cannabis sales surge was edibles! According to data from Seattle-based cannabis analytics firm Headset, edibles skyrocketed in 2020. Sales of adult-use and medical edibles exploded by 60 percent across seven markets, of which Massachusetts was one. That massive sales growth means edibles outperformed the total cannabis market, swelling a hefty 54 percent in 2020 alone. That's a whole lot of pot brownies, gummies, and THC-infused sodas.
So with edibles clearly on the rise in the Bay State, we here at Where's Weed wanted to highlight some of the best infused edibles in Massachusetts. This article will break down seven top-notch, second-to-none edibles available in Massachusetts marijuana dispensaries from New Bedford to Boston, all the way over to Pittsfield and Stockbridge. So without further ado, let's get right into it!

When it comes to tasty treats, it's pretty much impossible to ignore chocolate. That stuff is delicious, creamy, rich goodness. So you can only make it better by adding cannabis into the mix. That's exactly what Massachusetts edibles brand Coast Cannabis has done with their treats.
These cannabis-infused chocolate bars come in white, dark, and milk chocolate varieties, flavors like s'mores, almond coconut & sea salt, berries and cream, birthday cake, key lime pie, and a wide range of other flavors, and each bar contains 20 five mg servings of cannabis. Not only are they delicious, but these bars are incredibly potent.
We recommend picking one up the next time you're in the Bay State!

Cannabis brownies are a classic cannabis-infused treat. There's just something so pure and classic about biting into a tasty brownie during a movie or concert and riding the wave for hours to come. Northeast Alternatives is channeling that energy with their delicious double-baked cheesecake bites.
Featuring flavors like s'mores, cake batter, and blueberry cheesecake, to name a few, and each container holding between 90-100 mg of THC from a wide variety of strains, these tasty treats are clearly a highlight when it comes to recreational marijuana in Massachusetts. Grab some of your own and enjoy the next time you're in the Bay State!

If you're looking for a brand that's just as aesthetically pleasing as potent and delicious, look no further than the Incredibles brand's mints. Along with their exciting logo, well-designed outer container, and top-notch, discrete packaging, these mints are a great way to enjoy your cannabis with a cool, refreshing twist.
Every package of mints contains 100 mg of THC total, meaning each and every mint gives you a 2 mg kick of cannabis power. If you're into microdosing or looking to get buzzed without being blasted off into outer space like other edibles, then these little mints are the way to go!

If you're a fan of treats with texture, then this next entry on the list is for you! These gluten-free, taffy-like tasty chews come in delicious flavors like lime, lemon, agave, orange, grape, and elderberry, just to name a few. Crafted from organic fruits and vegetables and infused with locally sourced, full-spectrum cannabis oil, each chew contains close to 5 mg per chew. That's a lot of cannabis in tasty, bite-sized chewy treats.

We've highlighted many tasty, sugary, decadent treats on this list so far. But for the last few spots on the list, we wanted to include some delicious and tasty cannabis-infused drinks! After all, there's a reason why cannabis beverages are one of the fastest-growing sectors of the drinks market, swelling from $67.8 million in 2019 to $95.2 million in 2020.
So with that in mind, we wanted to highlight Massachusetts-based cannabis drinks producer Cantrip. This Massachusetts cannabis brand with a stated mission is to produce a "sessionable seltzer designed to enhance your social experiences." Each can contains 5 mg of THC and 2 mg of CBD. These drinks are for chilling out in a social setting and cutting loose, not about being zonked out in a public setting. Perfect for a social setting, we highly recommend these tasty, low-calorie cannabis-infused beverages.

For the next entry on our list, we wanted to include a Massachusetts import on the list. Perhaps the most widely distributed and well-known cannabis-infused drink on the market today, these THC/CBD infused seltzers from Cann are a bit of a step up from the Cantrip above. Not only do they offer alcohol-free versions of their drinks, but they also have options with booze in them for the person looking to party hard and cut loose on the weekend or after a long day at work. We highly recommend these beverages the next time you are in the Bay State.

For the last entry on our list, we wanted to provide a different kind of edibles experience, not like anything else on our list so far. Something unique, discreet, and simple to dose, transport, and share without the mess that often comes along with edibles. That's why we love these 1906 pill-style cannabis edibles so much.
Featuring a proprietary mix of THC, CBD, and a blend of herbs and other adaptogens, these edibles have the cannabis doses to improve sleep, brainpower, stress relief, happiness, energy, and arousal. Featuring a 1:1 THC to CBD ratio and going as high as 5:1, these simple to dose edibles are one of the simplest and easiest ways to consume your cannabis!
Did you find your new favorite edible from this list? Let us know your favorite edibles in Massachusetts below!