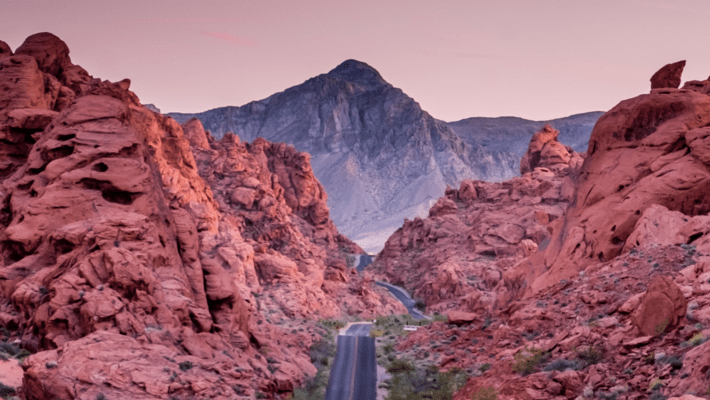 Nevada's Top 6 Edibles to Try in 2022
Few states are more amenable to vice than Nevada, the only state in the union that has legalized both gambling and prostitution. Yet when it comes to recreational marijuana in Nevada, legalization only came in 2016 after a long series of defeats at the ballot box. Nevertheless, it's a hot market for pot, particularly since the state attracts visitors to its many destinations: as soon as you get off the plane, you can buy a joint, play a hand of blackjack, and then cruise on over to the nearest pool bar. Nevada edibles are increasingly on the radar of cannabis fans given the many talented chefs living in the area. Here are some of the best edibles in Nevada for the 2022 year.
A Brief History

Nevada's cannabis laws and regulations date back farther than many other states, primarily due to Nevada's location. Since migration to the region was much slower than neighboring states, Nevada experienced boomtowns rather than consistent settlements. Its nickname of "The Silver State" applies to the miners who hoped to strike it rich, as opposed to the long-term settlers who went to California looking for greener pastures. With boomtowns came all kinds of enjoyment, including cannabis, and Nevada was one of the first states to ban cannabis in 1923 (a full decade before the federal government outlawed it).
Nevada marijuana law remained stubborn for nearly an entire century until 1998 and the passage of the Nevada Medical Marijuana Act. This paved the way for medicinal legalization, which was supported in a second vote in 2001, amending the state constitution. While Nevada cannabis remained prescription-only, any visitor to Vegas at that time saw an array of billboards promising a quick and easy medical card, allowing anyone to easily get their hands on some bud even if their health concerns were, shall we say, flimsy. Two failed initiatives to legalize recreational marijuana led to the passage in 2016 of the Initiative to Tax and Regulate Marijuana. This initiative, signed into law by the governor, legalizes possession of up to an ounce of cannabis.
Nevada Market
Nevada marijuana legalization has driven even more tourism to the state; 60% of visitors to Nevada marijuana dispensaries are tourists. One of the significant differences between Nevada and other cannabis-legal states, such as neighboring California, is changes to the distribution and sale of cannabis. While dispensaries in Nevada can sell you bud, edibles, or pure hash, Nevada also has some of the country's only legal consumption centers. These cannabis cafes (often found in casinos) allow customers to purchase and consume cannabis on the premises, something that no dispensary can offer. This change, partially pushed by hotels who were tired of telling residents they couldn't smoke up, makes it easier to plan a Vegas pot vacation since you don't need to take time away from the tables when you need to get blazed.
Visitors looking to indulge in marijuana edibles for sale should remember a few tips. First and foremost, remember that edibles take a long while to kick in: don't think you need to buy a lot to be able to get a buzz. Additionally, infused edibles have extra potency and are not always the best for beginners: a lower dose edible may be a better choice if you want to have light fun instead of melt into a couch.
Nevada's Top 6 Edibles to Try
Wyld Gummies

One of Nevada's biggest edible manufacturers, Wyld, makes gummies you can find in any dispensary throughout the state. Their sativa raspberry gummies are some of the state's best-sellers: as a sativa, they have a higher overall THC level, meaning they can hit harder than some other edibles on this list.
Incredibles Snoozzzeberries
No, the name isn't a typo: Incredibles make gummies meant to put you straight to sleep. At 100mg of THC and 20mg of CBN per gummy, they are sure to give you a good night as soon as they start to kick in. Furthermore, the blueberry flavor is much tangier than most other gummies and masks the intense cannabis taste.
Just Edibles Sour Belt Bites

Taste is sometimes a gamble when it comes to edibles: some brownies and cookies barely have any chocolate flavor, making you wonder why you bothered. That's not the case for Just Edibles' Sour Belt, which hits as hard as your favorite sour candy. At 100mg THC per bite, it bites back in more than just one way.
Kiva Camino Soda
A kiva is a traditional Pueblo people's building. The edible manufacturer Kiva draws its name from this staple of southwestern culture, infusing cannabis soda with intense flavors like watermelon lemonade. One of the state's best-sellers, these sodas are slightly lower in THC - just 25mg per can - but make up in taste what they may lack in buzz power.
Dreamland Peanut Butter Cubes

If peanut butter and chocolate is your jam, Dreamland has the perfect product for you. Their four-pack of infused cannabis candy is the first to make it onto the Nevada market, each one packing 40mg of THC.
Betty's Edibles Multipack
Betty's fruit gummies contain flavors you don't find anywhere else, like passionfruit and peach-mango. While there are the usual grape and strawberry flavors, Betty's multipacks are dynamite because they give so many choices in each handful. With full-spectrum cannabis oil, furthermore, they're the perfect gummy for anyone with health concerns.
Do you visit Nevada often or live there yourself? How have you found its cannabis scene? Let us know in the comments below!