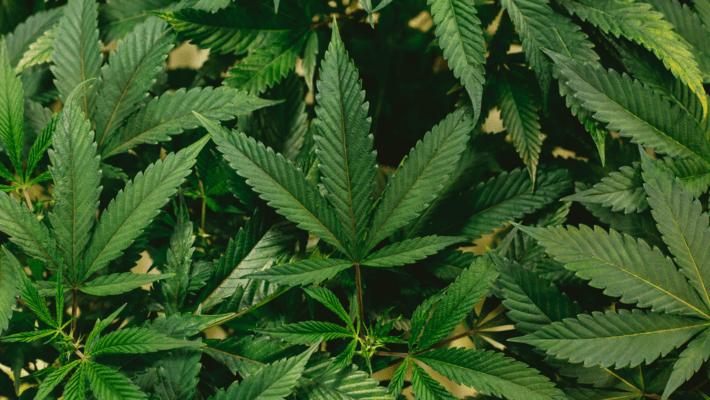 Top 5 Strains to Smoke in 2022
It's a new year with new possibilities and new goals to pursue. While your gym membership may not last past the second or third week of the year, picking a fun New Year's resolution can spice up your cannabis hobby. After all, every year the quality of cannabis on the market rises, bringing with it new variants that have more potent THC and CBD levels, helping you to get higher and higher with each puff. Here are some of the biggest news stories for the 2022 cannabis industry, as well as recommendations for the best weed strains 2022 has to offer.
The Year Ahead
The best strains of last year made plenty of headlines. Growth in the industry continues even though federal legality still seems far away. Expectations are that the cannabis industry will hit $30 billion in sales in 2022, making it larger than the global banana industry. Not only is cannabis use profitable, but cannabis investment is also on the radar. Financial analysts are pouring money into companies that are directly linked to cannabis: while dispensaries still cannot yet receive investment, the real estate companies, chemical providers, and marketing services that they work with are paying significant green dividends. The influx of cash means the best strains 2022 has to offer are more potent, tastier, or more unique than previously possible when resources were limited.
Many growers are especially looking to develop new "top shelf" strains due to creativity and the higher profit margins associated with good bud. Just as higher quality liquor gets its makers a fatter cut, so too are potheads willing to pay out for the best strains of weed their dispensary has to offer. As new innovations, like pot delivery, make it even easier to connect buyers and sellers, the cannabis boom looks set to continue with high-quality bud that pushes the boundaries of an entire culture.
Number Five: Bubblegum by CBX

Perhaps the most popular California strain to hit the market in 2021, Bubblegum has a light name and a hard hit. Its THC potency of 27% is far higher than midgrade cannabis, giving it the strength to keep you glued to the recliner for hours on end. A hybrid with indica dominant strains, Bubblegum has a sweet taste (as you may have guessed) and is noted in the pot community for hitting fast. The high is euphoric, making you feel relieved and giggly.
Number Four: Apples and Bananas by Cookies

Sometimes there are so many strain parents of a new type of pot that it's impossible to disentangle them. Such is the case for Cookies (a pot company founded by rapper Rick Ross), who wanted a terpene flavor profile that is fruity and mellow. Apples and Bananas is the end result, a strain derived from (among others) Platinum Cookies, Granddaddy Purple, Blue Power, and Gellati. A quick look at the buds reveals something that is closer to artwork than simple mary jane: a complex tapestry of electric orange and white. At nearly 30% THC, it is one of the best marijuana strains capable of making your brain and your taste buds into a fruit salad.
Number Three: Mimosa

Want to switch up a stale brunch routine? Go for a new type of Mimosa, one that doesn't have champagne at all. The Mimosa bud, produced by Lodge Cannabis, is a sativa-dominant hybrid whose parents were Clementine and Purple Punch. The THC level of 27% makes it strong, and Mimosa is marketed as both a perfect "wake up" and "fall asleep" strain, great for whenever you need to start or end the day. Available for recreational and medicinal users, Mimosa is one of the best cannabis strains, sure to be a new way to enjoy your Sundays.
Number Two: Heavy OG by Monogram

Sometimes the appeal of celebrity is overplayed - does anyone actually drink Sprite because LeBron promotes it? - and sometimes you are intrigued about what famous people like. You would think that Jay-Z has good taste since he's married to Beyonce, and if you want to smoke like Jay-Z, get yourself a Heavy OG from Monogram. This strain, sold in joint form, doesn't come cheap at $50 a set, making it one of the more expensive of the best marijuana strains 2022 has to offer. However, the handrolls burn slow and steady, unlike cheap strains, and at 28% THC they have all the power needed to keep you feeling like a million bucks (or however much Jay-Z is worth).
Number One: Glass Farms' Lilac Diesel

Why try and reinvent the wheel? Sour Diesel is one of, if not the, most popular strains out there, and many strain developers don't want to mess with perfection. When Glass Farms moved in and tried to improve on the dankest weed on the market, it turned out their ambition was not greater than their talents. Lilac Diesel is a fantastic update on a classic, a 29% THC hybrid that eliminates the usual harsh taste of Diesel strains by giving it a light, flowery over taste that doesn't hit hard. The high is powerful but relaxing, making it great for just about any situation. Crossbred between Lemon Haze, Forbidden Fruit, and Cherry Pie, it has all the elements needed to be an excellent choice for 2022.
What strains of 2022 are you looking forward to? What are some of your favorite strains of yesteryear? Let us know in the comments below!