$80 2 Waxed + Kiefed REMEDY Prerolls *POTENT*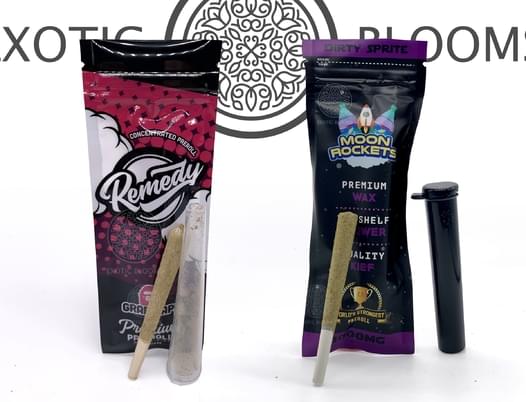 Choose any 2 of our world class, authentic California based REMEDY Pre-Rolls for $80

REMEDY Pre-Rolls are hotter than the California sun. Made with the most esteemed, premium flower, rolled, and coated in topnotch, potent kief!

Current Flavors available:

Triple OG
Jolly Rancher
Grape Ape
Hawaiian Punch
Mullah-Melon
Bomb-Nana

$20 Express Delivery Fee on all deal orders.


Washington DC, DC
Deals valid for a limited time, while supplies last