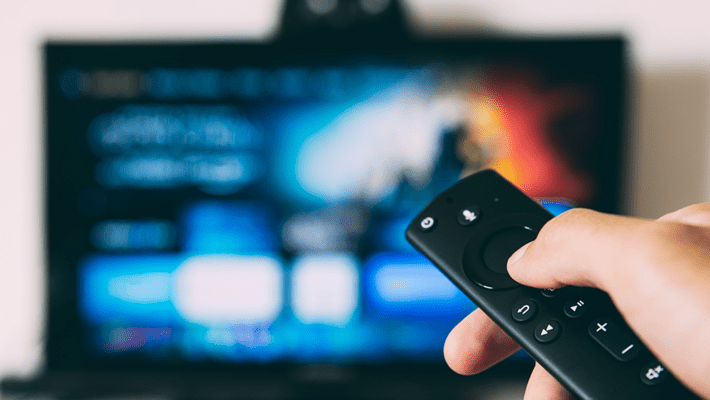 Top 10 TV Shows to Stream While High
Netflix Shows to Watch While High
We all know that Netflix is the mecca for all things streaming, but we've sifted through the never-ending list of titles for some of the best stoner shows so you don't have to.

Best Cannabis Pairing: A strong indica, like Blue Cheese, can give you a sweet taste as you drift into a mellow couch-locked state watching nature unfold before you.
This series consists of three seasons and was created by award-winning filmmaker Louie Schwartzberg to cover visually stunning corners of the world. He has set out to highlight all of nature's beauty, with episodes exploring Tahiti, Japan, Macchu Picchu and New Zealand.
Best Cannabis Pairing: Enjoy a high energy sativa strain such as Maui Wowie, which is sure to spark some of your own creativity in the kitchen.
This polite and adorable series follows passionate and amateur bakers on their quest to be named "The Best Baker in the UK." With eight seasons under their belt and several additional spin-offs, the trials and tribulations of these bakers is sure to put you in a good mood, all with that famous British humor.

Best Cannabis Pairing: Light up with the famous sativa, Jack Herer, for a blissful cerebral buzz while enjoying all of the vulgar jokes.
There has probably never been an animated series with such a stacked cast. Find the likes of Nick Kroll, Jenny Slate and Jordan Peele - just to name a few - voicing over middle schoolers as they are hitting puberty. Follow along with both the wonders and horrors that are sure to ensue, all while falling into fits of laughter at the jokes.
Best Cannabis Pairing: As a marketing tactic for Disjointed, Netflix teamed up with a West Hollywood, Calif. dispensary to create three strains for the show: Eve's Bush, the Omega Strain and Rutherford B. Haze. If you can get your hands on it, Eve's Bush is a hybrid strain best known for its delicious flavor, and long-lasting balanced calming effect.
We couldn't make this list without adding at least one cannabis-related TV show, right? Follow former cannabis activist and dispensary owner Ruth Whitefeather Feldman (Kathy Bates) as she, her staff and customers navigate their crazy high antics with legal marijuana. Smoke along with the staff to really pick up on the show's high humor.
Hulu Shows to Watch While High

Best Cannabis Pairing: Balance out with a nice hybrid, such as White Widow, to give you enough focus to keep up with the sarcasm, paired with a relaxing body high.
This show, packed with 7 seasons, was brought to life by one of the great women in comedy: Tina Fey. Loosely based on the mischiefs of the sketch-comedy show Saturday Night Live, this show features heavy hitters such as Alec Baldwin, Tracy Morgan, with writing from Donald Glover and Hannibal Buress to deliver the satire you've been looking for this winter.
Best Cannabis Pairing: Try Green Crack, a pure sativa that will keep you energized all throughout the series.
Starting out on YouTube, host Sean Evans interviews celebrities with some far-out questions, all while they are burning their taste buds. See celebrities like Shaq, Tyra Banks and Gordon Ramsay take on the challenge of trying some of the hottest sauces on the market. If you think you're up for the challenge, make sure you have a glass of milk nearby. You can thank us later.

Best Cannabis Pairing: Roll up with Wedding Cake, a hybrid that is perfect for a relaxing day on the couch that won't make you fall asleep.
Based in none other than Atlanta, this show follows two cousins who are trying to navigate their way through the ever-changing hip hop scene as a rapper and his manager. Created, written and starring the renaissance man himself, Donald Glover, you'll see some people trying to forge their own path in the world and learning the hard way to get through some sticky scenarios.
HBO Shows to Watch While High
Best Cannabis Pairing: You'll need an intense focus to keep up with the drama, so roll a joint with Durban Poison to keep you uplifted and in the right headspace.
Set in the Upper East Side of New York, follow the mystery of who brutally killed an innocent woman. Watch stellar performances from Nicole Kidman and Hugh Grant like you've never seen them before. This limited series showcases a public disaster and keeps the viewer guessing until the very last minute.

Best Cannabis Pairing: You won't need to do much thinking here, so sit back in laugh at this fresh take on a political show with an indica like OG Kush.
If you don't already know, Veep is a cult comedy classic with Julia Louis-Dreyfus as Vice President of the United States. Follow her day-to-day existence for seven seasons as she juggles being a public official, with her comedic voice that we all know and love from her time on Seinfeld.
Best Cannabis Pairing: We don't want to be too in our heads for this thriller, so sit back and relax with an indica like Northern Lights for comfortable laziness.
This show, starring Kaley Cuoco, follows a reckless, alcoholic flight attendant who wakes up from a night she doesn't remember to the body of dead man lying next to her. Not reporting it, she eventually flies back to New York City and is berated with questions and wonders who committed the crime.
Do you have a favorite show to stream while stoned? Have you seen any of these listed above? Let us know below.