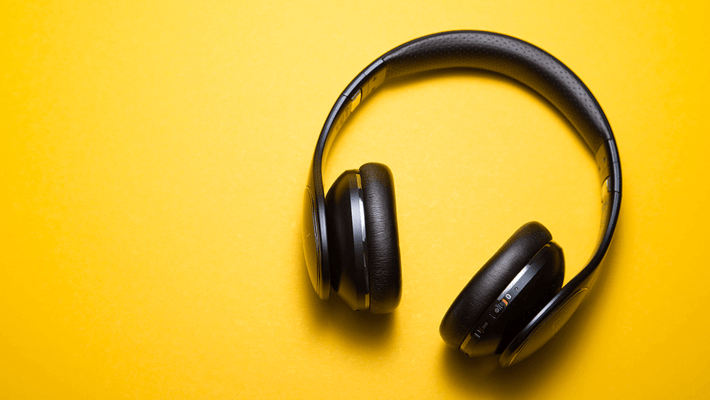 Top 6 Marijuana Podcasts You Should Be Listening To
The marijuana and podcast industry have one major thing in common, they have both exploded in popularity in the last few years. These two have also become an integral part of people's everyday lives and well-being. With both nearly being billion-dollar industries, why not bring the two ideas together and curate podcasts about weed? Below is a concise list of some of the best podcasts in the business for all things cannabis.
What is a Podcast?

We'll start with a podcast definition; a podcast is defined as a program (as of music or talk) made available in digital format for automatic download over the internet. Podcasts are typically available as series or new installments of which can be received by subscribers automatically. The word "podcast" is a portmanteau, which is a blending of words, of iPod and broadcast. Every smartphone has the capabilities to download a podcast app, whether it be Apple Podcasts, Google Podcasts, Spotify, Stitcher or RadioPublic.
In the world we live in today, there are constantly new technologies being thrown our way, paired with a new medium to consume the way we get our information, and podcasts are just another example of this.
When was the Podcast Created?
Even though podcasts have only hit the mainstream in the last few years or so, they have been around longer than most people would guess. The term was first coined by journalist Ben Hammersly in 2004 when writing about the boom of amateur radio in a piece by The Guardian. That same year, an MTV video jockey and a software developer codded "iPodder" which was a system to download internet radio broadcasts to the iPod.
In 2005 the term "podcast" was even the word of the year by the Oxford New American Dictionary.
Cannabis Podcasts
CannaInsider

This marijuana podcast is hosted and created by Matthew Kind, who interviews top leaders in the cannabis ecosystem, covering all types of topics from hemp to CBD. Based in Colorado, this podcast touches on trends and the latest technologies in this booming industry, with weekly episodes lasting from 45 to 60 minutes. Airing on Mondays, expect conversations that cover cannabinoids people don't often talk about, what the industry will look like in a post-COVID world and how to advertise your cannabis brand legally. There are insightful interviews with chemists, dispensary owners, manufacturers, seed companies and investors. This podcast requires a good amount of focus, so we recommend the strain Sour Diesel to put your euphoric head buzz to use.
Cannabis Cultivation & Science Podcast

Hosted by Tad Hussey from KIS Organics, this is perhaps the best cannabis podcast for all things growing. Typically airing twice a month at random, tune into this podcast for advice and knowledge about growing from a scientific perspective. This podcast brings in experts from the industry and is the place to be if you're looking to improve your gardening or cultivation of marijuana. Episodes on the podcast include topics like breeding and genetics, planning and design for indoor cannabis, identifying deficiencies in cannabis and practical pest prevention tips. To keep a head buzz while listening to sometimes monotonous topics, light up with the hybrid Pineapple Express, which is famous for its energizing and euphoric effects.
Dude Grows Show

If you've been sifting through shows and looking for podcasts to listen to for some knowledge but also a bit of entertainment, look no farther than this show. With two new shows each week hosted by Dude and Scotty Real, this is the spot for growing knowledge, culture and news. Topics include cannabis and sleep, the NBA cannabis policy, weed testing for employment and marijuana laws in India, just to name a few. If you get bored hearing about the same topics, this podcast will surely cover some unique ideas. For a more laid-back show, you'll need a laid-back strain to chill out with. We recommend the indica strain Blueberry, perfect for a relaxing day with a burst of sweet berry flavor.
Adam Dunn Show

This marijuana podcast is hosted by none other than Adam Dunn, founder of Hemp Works and T.H. Seeds, and delivers to the people a "cornucopia of cannabis knowledge", as he says. This weekly, three-hour podcast goes live at 4:20 PM every Friday, and hits streaming platforms by Monday. Dunn looks at the crossroads between cannabis and the mainstream, and dives into topics that range from cannabis news, rumors, culture and science. Topics discussed include legal advice, hash production, and psilocybin. Dunn brings a comedic element to the podcast, so try the hybrid Mango Kush that will ensure a delicious flavor and an upbeat, chatty high- perfect for discussing the podcast.
Periodic Effects (Cannabis Business Science)

This podcast, hosted by Wayne Schwind, is perhaps the best podcast for those looking to further their cannabis education. Airing weekly episodes, it explores the latest in research and business operations in the marijuana space. It's a versatile show and it was created for everyone to gain knowledge, from an operator to a budtender and even those who just consume. Topics include cannabis and opioids, bees, consuming terpenes, the War on Drugs and exploring the entourage effect. Pair the sativa strain Candyland, perfect for creating an uplifted, euphoric mood to get you into the swing of learning more about cannabis.
Marijuana Today

Interested in the intersection of cannabis and politics? If the answer is yes, this is the best weed podcast for that, bringing the listener an in-depth analysis of business and politics in the marijuana space. Based in Maine and hosted weekly by the likes of Kris Lotikar, Dan Goldman and Kris Kane, this podcast will look at where President Biden and Vice President Harris stand on cannabis, the science of legal weed, investing in psychedelics, coverage on the MORE ACT and making legal weed banking safe. This podcast requires a bit of focus, but why not have a little bit of fun with it, too? Try the hybrid strain Chemdawg for a buzzing cerebral experience.
What is your favorite podcast about marijuana? What strains are you smoking during your favorite podcasts? Let us know below!