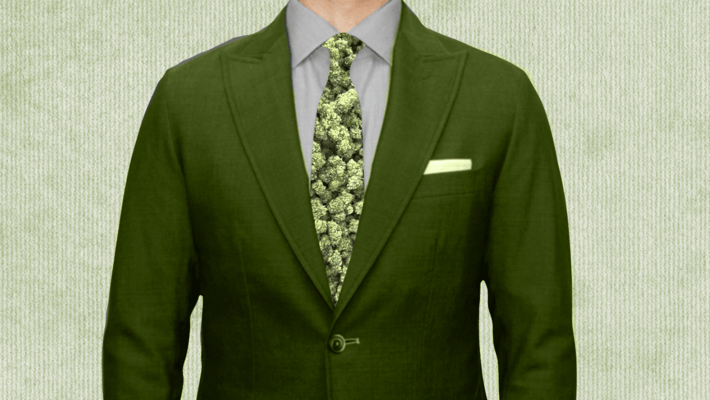 Father's Day Cannabis Gift Guide
With Father's Day right around the corner, everyone is scrambling to find a unique and top-notch gift for the father figures in their lives. While most will opt for a corny coffee mug with "World's Best Dad" printed on the side or get them another tie that they'll never wear as a Father's Day present, we here at Where's Weed think that you should mix it up a bit this year.
According to a recent study from the Journal of Gerontology and Geriatric Medicine, cannabis consumption among the Baby Boomer generation is skyrocketing. As your Dad's get into their later years, they're more likely than ever to roll up and relax. So whether your Dad is a seasoned stoner, a former hippy flower child burnout who settled down and had a family, or even a buttoned-up type who never would have imagined touching the Devil's lettuce, we have some fun cannabis inspired gifts to get to take Father's Day 2021 to the next level!
Hemp CBD Preroll 5 Pack

If your Dad hasn't been a frequent smoker since is glory years in the late 70s, he might be in for a rude wake up call if he starts puffing on a modern-day joint. Weed has gotten a whole lot stronger since he was your age, so if he were to head to a dispensary and pick something up he would probably feel like he was blasted in space after a hit or two.
That's why you should get him back into the swing of things slowly with these hemp CBD prerolls from Dad Grass. The Los Angeles-based brands prerolls each contain less than .3 percent THC, meaning your Dad can light one up anytime, anywhere without the fear of law enforcement or getting too high.
When it comes to Father's Day gifts to get your dad back into the swing of things before giving him some THC-heavy strains, these prerolls are the way to go!
Raw Cones 100 Pack

While your Dad might have been the go-to guy for rolling joints back in the day, he might be a little bit out of practice since then. So for the Dad that's not looking to waste time rolling himself, this 100 pack of pre-rolled paper cones with filters already attached makes one of the best Father's Day gifts around.
Made from vegan-friendly and non-GMO materials, these classic king-size cones from RAW are some of the best rolling papers you'll find anywhere online. All your Dad will need to do is stuff them full of some of his favorite ground-up flower, twist the end closed, grab his lighter of choice and he's set for a wonderful time!
NSNT Spray

While cannabis use might be normalized and mainstreamed enough that it's not a big deal for younger people, older folks who come from a different generation might want to be a bit more buttoned-up about it. That's why this next one of the Father's Day gift ideas on this list is perfect for the Dad who wants to keep his next smoke sessions a little more private.
With just a few sprays of the special NSNT spray, any left-over smells of weed in the air will be gone. That way your Dad can puff away in peace, grab his bottle of NSNT after a session, and have the peace of mind that his clothes, yard or even his office smelling like whatever strain he's been lighting up!
Bong Appetit Recipe Book

While most of our Dad's might be masters on the grill, some aren't exactly as skilled in the actual kitchen. Even long-time stoners might be stuck in a rut of just rolling joints instead of branching out and trying other forms of cannabis consumption. That's where this cannabis-inspired cookbook comes in!
A book that breaks down the science behind infusing cooking oils, butters, milks and even alcohol with cannabis, this book is your Dad's gateway to making his own edibles. If you're looking for some Father's Day unique gifts that none of your siblings would consider, this book is the way to go!
Restorative Botanicals Comfort Balm

As our Dads get a little bit older and closer to retirement, it's only natural for some aches and pains to pop up. Whether it's arthritis from a lifetime of office work, an old nagging injury your Dad picked up on the job site, or even just a sore back from getting up a little bit too fast, this hemp-infused muscle and joint balm is a great choice to give your Dad some natural relief from what ails him.
Getting your Dad a little bit of relief from some discomfort he might be feeling is an invaluable gift for Father's Day 2021.
Cherry Sours CBD Gummies

It's hard to imagine a Dad without a sweet tooth. Well this next entry on our list of best Father's Day gifts will satisfy both your Dad's love of cannabis and his sweet tooth at the same time!
These CBD-infused Cherry Sours will throw back your dad to his childhood, while containing as much as 20 mg of CBD per gummy. Not only will your Dad get a tasty treat, but he'll get a dose of soothing and relaxing CBD as well.
Enhanced Hydration CBD/CBG Beverage

If your Dad is less of a couch potato and more of an active, sporty type, well we have the perfect Father's Day present for him too.
This cannabis-infused sports drink is non-GMO, vegan, low sugar, caffeine and gluten-free and contains no THC at all. Instead, it uses broad spectrum CBD & CBG to access your Endocannabinoid System (ECS) with no psychoactive THC. Activation of the ECS has been linked to the runner's high, triggered during high endurance exercise.
For the Dad's who are still getting out there and killing it physically, this cannabis-infused drink is a great way for them to keep on moving as they get a little bit older each year!
Cannabis Leaf Cotton Socks

While some Dad's might want to be loud and proud about their cannabis use, others might still want to keep things on the down-low. Well, for the Dad who's looking to sport some cannabis-inspired merch but might want to keep things a little bit more low-key, these socks are perfect for him.
With a wide range of colors, sizes and patterns, these socks will give your Dad a chance to step out into the world sporting some cannabis merch without looking like a hippy straight out of Cheech and Chong screening blazed!
Did you get a cannabis-inspired Father's Day gift that you want to share? Let us know in the comments below!