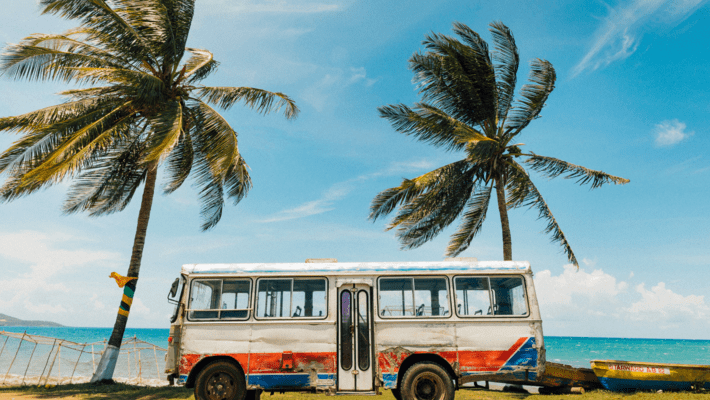 6 Things to Do on a Ganja Vacation
Few countries symbolize cannabis in the way that Jamaica does. The term "ganja" itself has its roots in the Caribbean nation, coming from its immigrant community that grew the plant in southern Asia. Today, Jamaica has evolved into one of the best countries for cannabis tourism, offering outsiders the chance to get some great bud and experience a beautiful vacation stop. While other nations and regions are trying to be a leader in marijuana vacations, Jamaica tops the list for a ganja trip for several reasons. Here is why you should consider a cannabis vacation through Ganjavacations.
What is a Ganja Vacation?
Any holiday has the potential to be a lot better with some good old-fashioned THC on the menu. Weed vacation USA options remain limited by both state and federal laws: in some cases, it is illegal to consume cannabis in states with beautiful scenery, like Idaho, and in others, you are unable to bring your cannabis home with you on an airplane. The benefits of a cannabis vacation typically speak for themselves: you feel more relaxed, more eager to try new things, more patient with delays and long waits, and more enthusiastic about the entire experience. However, it can be hard to get what you need in the U.S.
Traveling out of the country for a cannabis vacation may be a better bet. You can go to established cannabis hotspots, like Amsterdam, although you will likely find sticker shock and long lines for just about all the exciting places. Jamaica offers a sweet spot for most cannabis-hungry American tourists: very close to home, with no need to learn a foreign language, and with excellent tourism infrastructure in place. Jamaica places high on the 420 vacations all-inclusive 2022 options, with growers and businesses alike eager to help American visitors find the exact strain or spliff that they need. Ganjavacations offers many packages and deals to turn your next vacation into the trip of a lifetime.
Toke on the Beach

Jamaica offers sandy shores and crystal-blue warm water. Beach life is quite a thing in Jamaica, with outdoor barbecues, surfing, and more than enough sun to go around. A good joint can help you relax, can help you chat with locals, and can be relief for a sunburn the next day.
Edibles, Fresh from the Source
Jamaica's colonization by the British was primarily based on one particular commodity: sugar cane. This crop ultimately produces the sweet white grains that go into everything from cookies to rum. Sugar cane remains a major agricultural export in modern Jamaica, while the process of turning sugar into syrup makes Jamaica a world-famous center for sweets. Jamaican edibles are some of the finest in the world because of the access to fresh sugar and syrup, and while the rum is more famous, the edibles won't leave you hung over.
Rasta Safari

Tropical islands like Jamaica are home to some of the last patches of virgin rainforest. Luckily, the Jamaican government realizes the value of these forests to their national reputation and the global environment and has protected many major park spaces. Driving and ATV tours, known as rasta safaris, allow visitors to check out these forest spaces' beautiful, lush scenery. Marveling at the sights is always a bit more intense when you have some THC in your system.
Food Fight
Jamaican cuisine has not taken America by storm, most likely because not many Jamaicans have immigrated outside of major cities like New York or Miami. Jerk meats are fairly well known, but there is a difference between jerk meat fresh off the spit and the type that you get in a mediocre sandwich. Jamaican food, like any other, is best at the source. Fresh seafood and fruits combine with spices and cooking customs to create lights-out meals you are certain to enjoy with a good joint.
Bamboo Rafting

Jamaica has many rivers, few of which travel at a fast pace. Their slow, meandering patterns make them perfect for a lazy river rafting day. The Jamaican tradition of bamboo rafting is ideal for such an occasion: these little rafts may not look like much, only able to hold a few people at a time, but they allow you to enjoy the progress down the river at ease.
Rastafari Villages
Jamaica has all the amenities of the modern world, including air conditioning and wifi, but sometimes you need to step away from it all. When that happens, a trip to a Rastafari village can be a great touchstone for a new culture, one that is removed from the modern rat race. These villages are home to the indigenous culture, with communities that are small and focused on honing their artisanal work. It is a reminder that we were not meant to dwell among steel and concrete but rather create connections among our tribe in harmony.
Do you have any favorite destinations for cannabis vacations? How have you found that marijuana helps with a trip's flow? Let us know in the comments below!