Top Online Cannabis Education Schools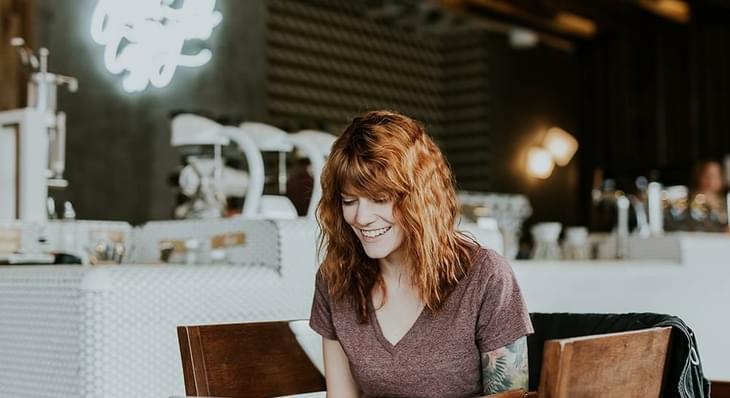 Published on Jul 19, 2020
4 Best Online Cannabis Education Schools
The cannabis industry has exploded over the course of the past decade as states across the country continue to decriminalize or legalize the use of medicinal and recreational marijuana. As with any rapidly expanding industry, the demand for individuals to work in the myriad aspects of the weed world is high. Cannabis professionals are needed in everything from retail to law to science to keep things moving.
The extreme growth of the industry makes it relatively easy to get a job on the lower end of the pay range such as a budtender or trimmer. Cannabis job fairs are frequent and workers seeking employment often have little trouble finding a job. In these entry-level jobs, a cannabis school or similar degree is not necessary to enter the field.

However, there are plenty of excellent options for those who like the idea of attending a school and receiving a more formal cannabis education. "Traditional" universities are beginning to implement cannabis training, and a variety of cannabis schools online have popped up. These courses help teach students how to navigate the biology, business, botany, chemistry and law of the marijuana trade. For the purpose of this article, we'll focus on online cannabis classes only. Here are four of the best online cannabis college options for cannabis education in the U.S:

Founded in 2007 in Oakland, California, Oaksterdam was the nation's first school in the U.S. created specifically to cater to students interested in studying all aspects of the cannabis industry and cannabis culture. It is also generally regarded as one of the best cannabis schools in the country - if not the best - and is represented by over 40,000 alumni. A cannabis certification from Oaksterdam is a huge asset for those looking to enter the industry.
The school's identity has always been linked to activism and policy, and faculty at the university was instrumental in moving California toward decriminalization and legalization. The school's Office of Government and Public Affairs remains dedicated to education that will continue to lead to the implementation of reasonable, evidence-based cannabis policy. It's not an exaggeration to say that the climate of cannabis legalization in the U.S. would not be the same without Oaksterdam. Politicians across the country seek advice from Oaksterdam on how to promote marijuana research and development, initiate legislation and receive legally sound regulatory training. Although Oaksterdam has a physical campus in Oakland, it offers an online program with training in 26 disciplines and a solid list of online marijuana courses such as Economics Behind Cannabis ($495), CBD & Hemp ($495), Horticulture ($1,295), Business of Cannabis ($1,495) and Cannabis, Pain & the Opioid Crisis (free). Cannabis certifications are available in either Business or Horticulture.

The mission of Colorado-based THC University is to teach the world about cannabis in the most effective way possible. It does just that as a premier online cannabis career institute that offers an array of courses like Growing Basics, Horticulture Specialization and Safety Regulations (by state). THC University is also an excellent budtending school and ideal if you are looking to complete budtender training online or receive dispensary training. The school has partnered with some of the most respected figures in the marijuana world (Jorge Cervantes teaches THC University's Grow Basics Certification) and has excellent contacts in the business side of the cannabis industry. In fact, THC University offers a business training program that allows entire teams or staff to enroll. For $187, students receive unlimited course access, monthly expert webinars, resume consultation and a mock interview. Students who receive 90% or better on the final exam of a chosen course receive a marijuana certification. Courses generally last between three to six months.

CTU offers a huge catalog of online courses that range from entry-level to advanced and its options for receiving a cannabis certification online are extensive. Students can receive a Cannabusiness Certificate, Marijuana Grower Certificate, Budtending Certificate, Dispensary & Delivery Operations Certificate and Marijuana as Medicine Certificate. CTU also offers virtual access to cannabis job boards, eBooks and law libraries across the country. The diverse course offering covers everything from Becoming a Budtender to the very popular Marijuana Laws & Regulations. CTU's How to Grow Medical Marijuana program is known in the industry as one of the top online marijuana courses available anywhere. All courses and online certifications are available for $247 and include access to four of world-renowned California cannabis grower Ed Rosenthal's eBooks: "Ed Rosenthal's Marijuana Growers Handbook," "Beyond Buds," "Big Book of Buds Greatest Hits," and "Marijuana Harvest."

The Cleveland School of Cannabis is a revered cannabis school that (largely in response to COVID-19) recently began to offer its top-notch curriculum online. The school's focus is cannabis horticulture, cannabis dispensary training and the medical application of cannabis. All of the classes normally held in the brick and mortar campus just south of Cleveland are now available as online cannabis courses and will continue to be available moving forward. Marijuana online classes last 25 hours and 150 hours are required for a Major. Some of the courses available include History of Cannabis, the Endocannabinoid System and Cannabis Law & Policies. The Cleveland School of Cannabis also offers a highly competitive Executive Program. Courses last for two hours and are held twice a week for six weeks. Prices are as follow:
Medical Applications of Cannabis Program: $6,500
Cannabis Horticulture Program: $6,500
Cannabis Business Program: $6,500
Cannabis Executive Program: $12,500
Although prices for these preeminent classes are notably higher than at other schools, CSC does provide several substantial scholarships (Veterans, People of Color, Women in Cannabis, Demonstrated Need) to make this excellent cannabis college online experience more widely accessible.
Have you taken any online cannabis courses or attended any marijuana schools online? Was it a good use of your time and money? Did the education pave the way for a career in cannabis? Share your experience in the comments section below.