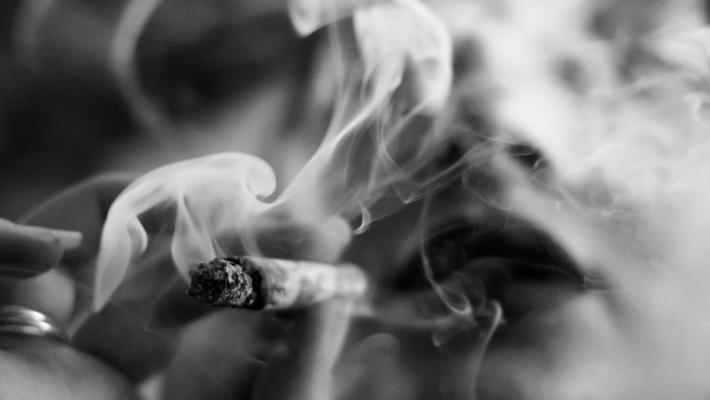 Why Do Some States Restrict Flower From Medical Cannabis Patients?
There are currently 36 states with some form of medical marijuana program (plus DC) that allow patients with qualifying conditions to purchase and use cannabis. However, not all of those states have the same access to medical marijuana. Some states with legalized medical marijuana limit the amount of concentrate you can purchase, while others outright prohibit smokable cannabis flower. Let's take a look at medical cannabis in the United States and why medical cannabis programs vary.
Medical Marijuana Legalization in the United States
Cannabis has unfortunately been federally prohibited in the US since the Controlled Substance Act in 1970. It is currently labeled as a Schedule I drug which mean it has no medical benefits and is considered highly addictive. However, over the last few decades, states have begun to champion their laws independent of federal regulation. In 1996, California became the first state to legalize medical marijuana. Then, in 2012, Washington and Colorado became the first states to legalize recreational marijuana.
Now, in 2021, there are 19 states with legalized recreational marijuana and 36 with some form of medical cannabis program. Not only do the majority of states have legalized medical marijuana in some capacity, but 60% of US adults believe recreational and medical marijuana should be legalized, while an additional 31% believe only medical should be legal. This means 91% of Americans believe medical marijuana should be legal, which is the highest approval rating marijuana has ever had in the US. At this rate, the end of the American cannabis prohibition will hopefully come to an end sooner than later. However, this doesn't mean there aren't major discrepancies in the current system.

Heavily Restrictive Medical Cannabis Programs
Several states have medical cannabis programs that are much more restrictive. Alabama is a great example. It is the most recent state to pass medical cannabis legislation, but it's one of the strictest. Flower, vapes, candies, and baked goods are not allowed in Alabama, only four dispensaries are to be given license to operate, and the list of qualifying conditions is fairly limited compared to other states.
Minnesota and Louisiana have also historically had very limiting medical cannabis programs, to the point of not being able to turn a profit. Minnesota only allows two licensed manufacturers, high entrance fees for those wanting to get into the industry and that only pharmacists can dispense cannabis. The list of qualifying conditions has grown over the years but is still sparse compared to other states (only 14 conditions qualify currently). Louisiana also has a strict qualifying conditions list and a minimal amount of dispensaries. Neither state allows home grow, but both have recently passed legislation that will finally allow MMJ patients to purchase and use smokable cannabis flower.
Why Legislators Have Limited Smokable Cannabis
It's only been over the last 25 years that medical cannabis has become a legitimate discussion in America, and legalization efforts during this time have still struggled. There's a lifetime of propaganda and public manipulation behind the criminalization of weed. As states have folded to public pressure to legalize medical marijuana, smokable flower has remained illegal largely to minimize medical weed's association with "recreational" weed. Legislators have been worried about the slippery slope of allowing smokable flower (or even things like infused gummies and baked goods). However, as public opinion progresses and cannabis becomes more popular and less demonized, it is getting harder to maintain these more restrictive policies - again, Minnesota and Louisiana are great examples of this.

Why Smokable Flower and Full-Spectrum Products are Important
Along with simply providing more options to patients (there are hundreds of different medical marijuana strains on the market), smokable flower and full-spectrum products are especially important to people using marijuana for medical purposes. States that don't allow smokable flower are only able to sell other types of medical marijuana, such as extracts, tinctures, topicals, etc. Unlike flower or full-spectrum extracts, a lot of concentrates are concentrated cannabis with only a few cannabinoids and compounds pulled from the original plant. Cannabis contains over 400 unique compounds, all of which work symbiotically to produce the holistic interaction with our bodies, what we know as the entourage effect. The compounds within cannabis directly interact with our body's endocannabinoid system to elicit positive responses from systems that control appetite, pain, and mood (to name a few). The benefits of medical marijuana are strongest within the entourage effect - therefore, states that do not allow smokable cannabis strains are restricting the most useful type of cannabis for their patients.
How to Get a Medical Marijuana Card
Regardless of restrictions, you can apply to get a medical marijuana card so long as your state has legalized medical marijuana. The easiest way to get approved for your state's medical marijuana program and receive your card is to go through a trusted physician. We highly encourage you to check out Leafwell, a leading cannabis telehealth platform that will connect you with a licensed physician to guide you through the application process and give you the necessary recommendations. As an added bonus, Leafwell offers 24/7 online verification with no appointments necessary. And once you have a medical marijuana card, just visit Where's Weed to find where to get medical marijuana near you!
Do you live in one of the 36 medical cannabis states? Let us know what the current rules are and what you hope will change about medical cannabis in your state. Comment below!