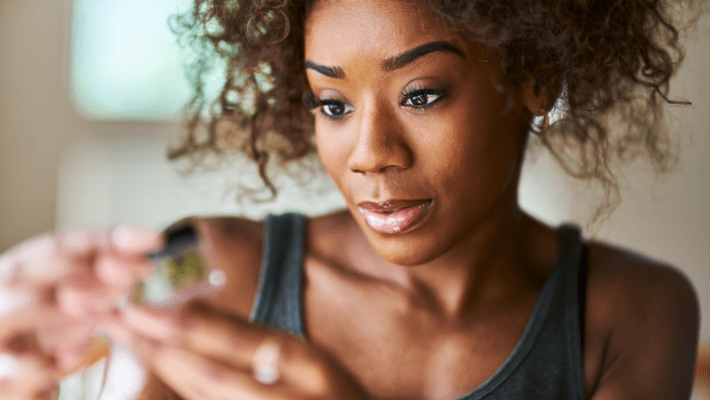 Building a Cannabis Brand that Consumers Trust
As the cannabis industry continues to boom, individual companies might find it increasingly difficult to stand apart from the competition. One of the surest ways to build a loyal customer base and increase overall company exposure is to promote a brand that consumers can trust. A brand's trustworthiness is directly related to its overall reputation, loyalty, and customer satisfaction, which makes it vitally important to understand and implement effective strategies to boost consumer trust.
Why Building a Trustworthy Brand Matters

Customer service and quality are consistently ranked as the most significant factors in customers' decision making. According to Marketing Charts, 7 of the top 9 reasons people make purchasing decisions are related to customer service and brand image. Customers want to be treated well, know they are purchasing a good product, support a brand that aligns with their social views, belong to a brand, and feel like they are part of something bigger than themselves. By building a brand that establishes standards for each of these touchpoints, consumer trust is increased, which in turn promotes engagement, word-of-mouth brand promotion, and loyalty. A trustworthy brand can be the difference between a successful brand and a mediocre business - especially in cannabis. In the cannabis industry, where competition is building, the product is often misunderstood, and consumers are trending toward local dispensaries for their purchases.
The Trademarks of a Trustworthy Brand
There isn't one right way to build a trustworthy brand, but there are certain characteristics that most successful brands share - trademarks that help customers identify and trust a company.
Clean, approachable website and content
A clear, inclusive company motto
An engaging social media presence
Consistent, quality product
Each aspect is related to one another. Trust comes from a brand-wide focus on customer service and quality. If one aspect of a business doesn't hold up, the whole will suffer. Below, we will go through which aspects you should focus on to build the foundation of a trustworthy brand.
How to Build a Trustworthy Brand
Be Transparent

Be honest and open about your business, to both your customers and employees. One study found that 94% of consumers are likely to be loyal to a completely transparent brand (and almost 75% will pay more for a product offered in complete transparency). You can establish this in several different ways:
Respond quickly to customers' concerns and comments, both online and in-person.
When you talk with your customers and employees, ask them about areas in which the company can improve.
Don't make selling your goal and let your customers and employees know your business is there for them, not money.
Putting these practices into effect will help you establish an approachable, understandable brand that people will gladly patron.
Focus on Customer Service
Put your customers and employees first. Take care of your employees: pay them well, provide product education, hire a personable manager, and train the entire team on effective, sincere customer service. When you focus on your employees and have them focus on customer service, your brand will feel organically trustworthy. No matter how good your product is, customers are far less likely to see you as trustworthy if the customer experience is negative. Not only are customers willing to pay more for a better overall experience, but 65% also consider positive customer experience to be more influential than advertising (quality customer service is free marketing). Put relationships first and both your customer base and brand image will likely improve.
Educate Customers

Especially in the cannabis industry, it's important that customers feel they understand what they are purchasing. Your customers will trust your company more if you provide educational content and employee expertise for their benefit. Educational content and knowledgeable staff help develop your product depth, add value to your customer journey, and can give customers an entirely new reason to frequent your store. Marijuana is often misrepresented and misunderstood - by creating a space where cannabis is properly understood and openly addressed, you allow customers to confidently ask questions and explore new options.
Build a Professional Website & Social Media Presence
Your customers are likely going to look up your social media pages and website. Having a professional, clean, educational online presence is key to building a sense of brand trust. If you have professional and engaging online content, your customers will see that as an extension of your overall brand quality. Consider social media strategies like using influencers - according to Oberlo, 49% of consumers rely on influencer recommendations for purchasing decisions. Be present, respond to customer comments, and build content that will inform and engage your potential customer base.
Positive Reviews

According to research conducted by Trustpilot, over 93% of first-time customers read online reviews when deciding where and what to purchase. Since over 60% of customers agree they won't buy from a company that has negative online reviews, having positive reviews is critically important. Especially in the digital age, the best way to gain an initial sense of trust from potential customers is by having positive online reviews. To achieve this, you must consistently execute positive interactions and sell quality products. New customers are only going to trust your brand if you can prove that past and current customers are satisfied and already trust you.
Consistent Product Quality
Even though customer service and company image are key, your product still needs to be consistently good. It's about putting the customer over profit - quality over quantity. Stock your store with brands you know are consistently good and only sell products you know are worth your customers' time and money. Make sure to keep your staff up-to-date on your available products, that way they can properly educate customers on what they are buying and why it's worth their money. Over time, selling quality products will instill loyalty and brand trust.
Are there specific brands that stand out as trustworthy? What is most important to you when deciding which brands to trust and support? Comment below!