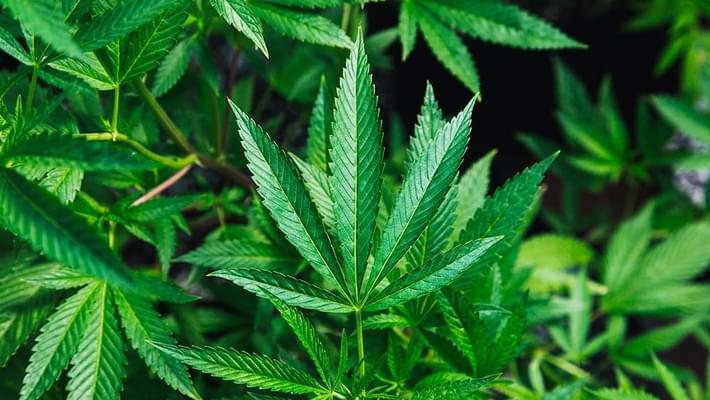 How to Celebrate Cannabis Croptober as a Dispensary
Summer is officially over and the air is cooling down. That can only mean one thing in the marijuana world - cannabis harvest season is almost here. For dispensaries, the annual end of the sun-grown flowering season means an impending influx of fresh flower and a great opportunity to connect with patients and customers.
In this piece, we'll go over why the fall months, and October specifically - or Croptober - is so big in the world of bud. After covering the basics of the fall bud bounty, we'll dive deeper into how dispensaries can turn the harvest season into a celebratory promotion tool to engage, educate, and attract cannabis aficionados and novices alike. So break out those trimming scissors as we make our way through marijuana's month-long autumn celebration.
Why Is Croptober So Important?
If you smoke weed that is grown under bright lights and climate controls in a nondescript warehouse, you can set up grow rooms to continually harvest year-round. If your bud is cultivated in greenhouses using light deprivation methods, you can usually get two huge harvests a year. For the legacy growers in California, Oregon, Washington, Colorado, and more who grow their weed outdoors in soil and full sunlight, though, there is only one annual flowering season. During this time, all of the country's sun-grown cannabis is picked, dried, and cured. In parts of Northern California, just driving down the highway with open windows will fill your car with the overwhelming odor of fresh weed.

For the huge segment of the cannabis industry that grows weed outdoors, Croptober is the celebration of a hard-fought year of farming and when cultivators can finally begin to reap the financial rewards of that work. For dispensaries, the weeks and months after harvest offer the cheapest prices on the largest selection of flower all year. For vertically integrated cannabis companies who operate both the cultivation and dispensary side of the transaction, Croptober is the time of year when the production and retail sides of the business are connected the closest. On the dispensary floor, harvest season can overshadow Halloween and take on new life as a consumer-facing promotional tool.
6 Tips for Croptober Promotions and Celebrations at Dispensaries
Croptober Sales Increase Traffic
As we mentioned earlier, the tail end of Croptober is the time of year when dispensaries have access to the cheapest, most plentiful amounts of cannabis all year. Large outdoor grow operations produce thousands of pot plants a year, and it all first hits the market shortly after harvest. If you want to bring more customers through your doors during the fall months, pass those Croptober supply savings on to consumers and offer a flower-specific sale. Advertise on social media, outfit the dispensary floor in Fall decorations, and watch the flower fans roll in. No matter what industry you're in, there are few better promo tools than a discount.
Create Captivating Video Content
If your marketing team is stepping into the new millennium and producing custom video content for your social feeds, YouTube channel and website, Croptober is the perfect time to show off the wonders of the harvest season. A video tour of an outdoor grow being taken down, strung up in the drying room or even trimmed and packaged is exactly the kind of content that cannabis consumers love to see. Croptober is the perfect time for a peek at the behind-the-scenes operations of the cannabis supply chain.
Highlight Local Cultivators

If you want to go a little further than virtual walks through the garden, take the opportunity to spotlight local growers. You could put together an interview series to let farmers talk about the Croptober process for your video channels, collaborate with a cultivator on in-store imagery and displays showing the harvest process, or if you have enough space and proper safety precautions, offer guided tours of an outdoor farm. Croptober is all about the growers, so the more ways your dispensary can collaborate with the cultivation community that supplies your store, the better.
Build Educational Resources
Even if you don't have a friendly local farmer to collaborate with, Croptober is a great opportunity to educate your consumer base. You can put up blog posts on your website or social media posts with fun tidbits of harvest-focused facts. If you operate in a state that allows home grow, produce and publish a harvest guide for home growers that will help your community get the most out of their homegrown bud.
Explore Interactive and Experiential Product Opportunities

This harvest season is particularly difficult when it comes to experiential and interactive marketing opportunities thanks to the ongoing pandemic, but if you have access to a large outdoor grow space, offering hands-on educational classes or "pick your own pot" tours will excite your customer base about Croptober and your dispensary. If you can't make it out to the garden, consult local growers and regulations to think about experiential promotions like a limited-edition "trim your own" product of shaggy bud or full dried stalks sold with a pair of scissors and some fun instructions. Think of it as pumpkin carving for cannabis.
Host a Socially-Distant Smoke Out
While COVID-19 has shifted the promotional event landscape, there is still no better way to celebrate a cannabis holiday than getting together with friends and sparking up a few joints or blunts. So even if you can't get people together at an outdoor consumption lounge, think about putting together a dispensary-sponsored community-wide zoom smoke session for all of your customers, employees, and suppliers to burn a few down and discuss the finer points of Croptober.
Do you have any other ideas for a Croptober celebration? Let us know in the comments below!