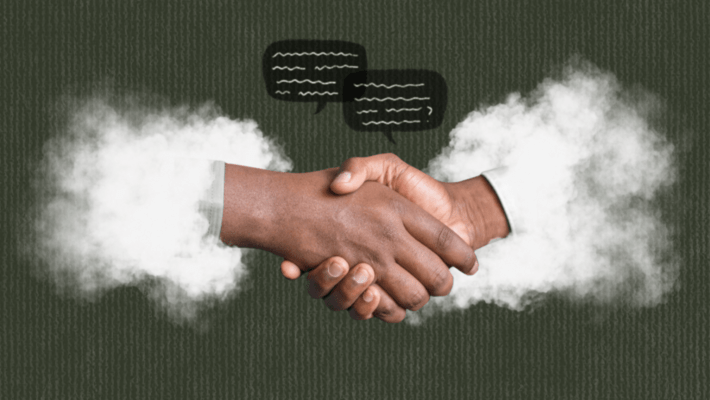 A Conversation With Ernest Toney: Founder of BIPOCANN
This year, the cannabis industry in the United States is anticipated to hit 24 billion dollars in sales and the trend is only going up from there. 36 states have legalized cannabis for medicinal use and 15 states have legalized adult-use marijuana. The industry continues to see multi-state corporations grow and celebrities from all over the pop-culture spectrum have invested in cannabis businesses. While it may seem like things couldn't be better for the cannabis industry, there is a lot of room for improvement - especially when it comes to supporting BIPOC (Black, Indigenous, or People of Color). Some people, like Ernest Toney of BIPOCANN, are taking notice and working to make the cannabis industry more equitable. We sat down with Ernest to ask some questions and get a better idea of the important work BIPOCANN is doing.
WW: When did you start BIPOCANN and what led you to create it?

I started BIPOCANN in August 2020 after working as the global marketing and partnerships manager for Marijuana Business Daily - the leading business news resource for the medical and retail cannabis industry, and host and producer of MJBizCon.
My former roles at MJBizDaily afforded many opportunities to learn from business executives, entrepreneurs, policymakers, and experts who were contributing to the growth of the multi-billion-dollar global cannabis industry. As my cannabis business knowledge and relationships increased, so did my recognition of the industry's lack of BIPOC (Black, Indigenous, and People of Color) representation in business ownership, executive leadership, management, and supply chains.
When social equity became a major topic of conversation in the cannabis industry last year, I listened to and observed how cannabis companies responded (or not). The more I listened, the more pronounced the cultural awareness and opportunity gaps (for BIPOC communities) in the B2B landscape seemed and it was frustrating.
I like to solve problems and felt compelled to tackle this one headfirst by finding ways to bridge and reduce those gaps. So, I started a business - with a focus on increasing visibility, connectivity, and business opportunities for BIPOC in cannabis.
WW: What is the main goal of BIPOCANN?
We are working to make the legal cannabis industry more accessible and profitable for BIPOC business owners and professionals in the Americas.
We do this through strategic efforts that: advocate for equitable policies and economic opportunities for BIPOC in cannabis; educate our audiences about the various ways to support BIPOC inclusion in cannabis; promote workforce diversity for BIPOC business owners, service providers, and contractors; and create valuable business relationships with members in our BIPOC Cannabis Business Network.
The strategies and tactics we employ on a day-to-day basis directly support our mission to increase BIPOC visibility to advance representation and economic growth in the legal cannabis industry of the Americas.
WW: What are some of the advantages for a BIPOC business to join BIPOCANN?

Connections - to media outlets, event organizers, advocacy groups, trade associations, business executives, and supporters who are currently participating in the cannabis industry.
Visibility - opportunities for your business to be seen, heard, and amplified through our marketing channels, programming, and partner platforms (podcasts, conferences, newsletters, networking events, etc.).
Business development - professional and educational resources to support your business, strategic collaborations, and advisory intelligence to support the long-term value for your customers and stakeholders.
WW: What kind of cannabis businesses can benefit from BIPOCANN's resources?
Companies interested in improving their workforce diversity; connectivity to BIPOC industry leaders and communities; or commitment to an inclusive and equitable cannabis industry for BIPOC business owners or professionals can benefit from our resources.
Our member composition reflects our target customer demographics:
Ancillary companies (85%), or businesses that do not directly touch the plant. These companies provide a product or service that supports the cannabis industry (legal, accounting, point-of-sale tech, staffing, marketing, etc.).
Plant-touching businesses (15%) such as dispensaries, cultivation facilities, and manufacturers.
We are skewed towards the ancillary side of the industry, where we believe the relative barriers to entry are lower, and the opportunities to grow and scale quickly are higher.
WW: What do you feel is the biggest barrier to BIPOC entering the cannabis industry?

Many factors contribute to low BIPOC representation in the cannabis industry, so I do not want to call out any single barrier to entry as the "biggest" one.
I will say that many folks from BIPOC communities fear affiliation with the cannabis industry, based on government-sanctioned campaigns (like the War on Drugs) and law enforcement policies that have targeted and destroyed their communities and families for decades. Those are major deterrents that have directly resulted in black people being nearly four times more likely to be arrested for cannabis possession and use than their white counterparts, despite equal usage rates.
Some other barriers to entry include access to traditional banking (financial institutions are still wary of the industry), lack of capital to start and sustain a cannabis-based business, relying on the unregulated discretion of investors, felony disenfranchisement, and expensive and complex licensing processes.
The legal cannabis industry is also complex, political, and rapidly changing. So, it can be difficult for those outside of the industry to know where to start, what media and informational resources to consume, and who to trust. Relationships are so important in the B2B space in cannabis - this is a "who-you-know" industry.
WW: How can people support BIPOCANN's efforts?
The best ways to support the sustainability of BIPOCANN's efforts are to:
Hire us to consult or advise on business development strategy (including workforce diversity and marketing).
Feature BIPOCANN and members of our network in your media and industry events.
Let us know in the comments below if you're interested in joining BIPOCANN!