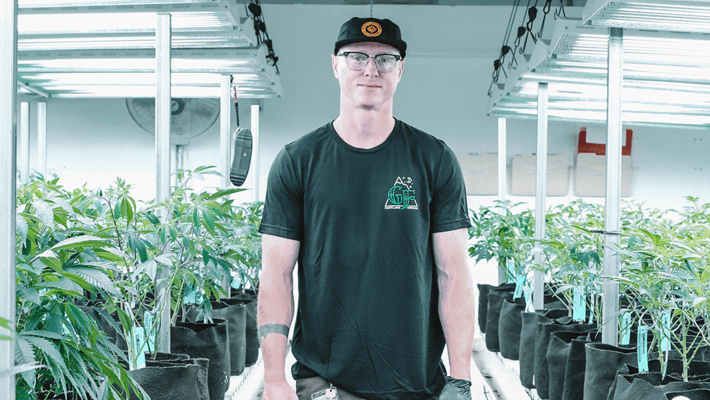 Cannabis Careers: Switching Over to the Cannabis Industry
In 2019, the global legal marijuana market was valued at $17.7 billion and the State of California alone collected over $345 million in tax revenue from cannabis sales. All of that cash comes from an exploding marketplace that is creating cannabis jobs and luring people into the cannabis industry at an impressive rate. The total estimated number of cannabis industry jobs in the country increased by over 80,000 from 2018 to 2019, with the estimated total of legal-market jobs in 2019 reaching 340,000. That number is expected to grow to 743,000 by 2025.
Jobs in Cannabis

Marijuana jobs are usually considered to be linked to dispensary jobs; budtender jobs are probably what most people think of when they consider employment with cannabis-related businesses. But dispensary hiring is just the tip of the iceberg when considering jobs in cannabusiness. There is an entire chain of production that forms the bedrock of the industry, not to mention all of the ancillary jobs that exist to support the key production networks in states where weed is legal. Budtenders might be the immediate face of legal cannabis, but the list of 420 jobs is more substantial than one might think.
Growth Operations
Growing top-quality flower in a hyper-competitive marketplace requires knowledge, skill and innovation. These jobs include Cultivator, Trimmer, Botanist, Packager and Transporter.
Product Development and Quality Control
Any production facility will need staff to create, supervise and develop quality products. Jobs include Lab Technician, Extraction Technician, Scientist or Chef.
Compliance
Fines and penalties can be harsh if weed businesses make mistakes and lawyers are essential for all cannabis operations. Job titles include Lawyer, Analyst, Inventory Coordinator or Auditor.
Marketing
Focuses on creating strategies that enhance a brand's public perception, a dispensary's message or cannabis products. Job titles include Brand Manager, Marketing Consultant, Website Developer or Copywriter.
Human Resources
Just like any other business, HR experts are necessary to handle the day-to-day operations of cannabis companies from dispensaries to laboratories. Some titles include Administrator, Bookkeeper, or Payroll.
Sales
The point of purchase for legal cannabis consumers. Jobs include Budtender, Dispensary Manager and Regional Sales Lead.
Security
There is an entire industry that has grown up around the need to protect dispensary assets and cash. These job titles include Grow Operation Protection, Transport Guard, Cash Transfer Staff or Dispensary Guard.
There are plenty of options when it comes to finding the right fit in this rapidly growing industry. Startup funding continues to fuel the development of companies of all sizes and a search on a cannabis job board or for "cannabis jobs near me" will result in several opportunities to get a foot in the door. In fact, experience in most fields can easily be pivoted to be beneficial to the cannabis world. Software developers, pastry chefs, product managers, chemists and accountants are all currently in high demand. The beauty of the cannabis industry is that established skill sets can be easily integrated to fill voids in the marijuana job market.
Potential Downsides of Joining the Cannabis Industry

Of course, it's not all wine and roses when working with marijuana in the United States. Although the number of states with legal weed continues to steadily increase, cannabis remains illegal at the federal level and is still a Schedule I narcotic. This means that even where states have legalized weed dispensaries and grow operations, there can still be federal government intervention and raids if the feds deem that anything untoward is happening at a legal cannabis business.
If you are wondering how to get a job at a dispensary, take some extra time to figure out at which dispensary you want to work. With the flood of dispensaries opening in legal states like Colorado, many cannabis businesses do not stay open very long. Budtenders looking for job security need to be aware of which dispensaries are established and solvent. Dispensaries work primarily with cash, so the chance of a theft that could cause irrevocable financial damage to the business is omnipresent.
Perhaps the biggest downside that cannabis industry workers experience is a lack of benefits. Besides a salary - in this country - employer-provided benefits are the main advantage of holding a full-time job. Alas, this is rarely the case in the cannabis industry because major banks are reluctant to deal with the intense regulations and laws surrounding cannabis money. The time and resources needed by a financial institution to properly process money made via cannabis are prohibitive. Thankfully, there are credit unions that are stepping up to provide company-sponsored 401K plans and medical coverage, but until the federal government reschedules cannabis, benefits similar to those available in sectors outside of cannabis will remain difficult to obtain.
Are you interested in a career in the cannabis industry? What type of job are you seeking? Or, have you recently gotten a job working with cannabis? Take a second and let us know in the comment section!