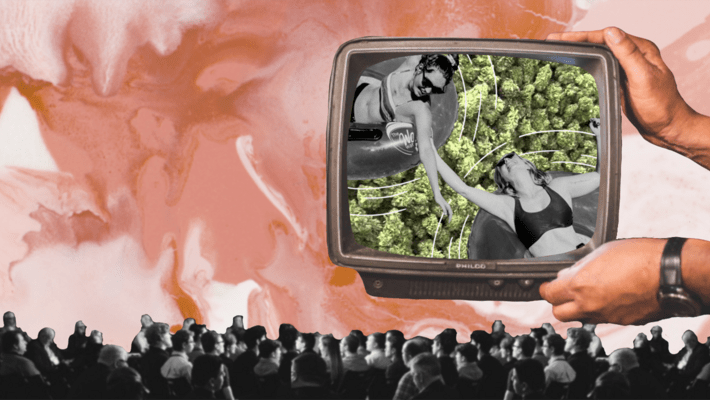 July 2021 Cannabis Events
It's summertime and the cannabis industry is ready for a comeback! After more than a year of canceled events and transitions to virtual, we're back to (mostly) normal! Whether you want to build your cannabis resume or just vibe to some new artists while getting high, check out these July cannabis industry events!

Anyone over the age of 21 can head to the Adelanto Stadium to check out this festival and concert for free! See featured acts like DJ Carisma, Demrick and 24hrs take the stage at this cannabis-friendly festival. Explore different booths from your favorite cannabis companies, live glass blowing or other artists and performers in the "Life is Art" area. With designated consumption sections and tastings from different brands, you'll be sure to have a kush-tastic time!
Be ready to learn and network at Lucky Leaf! After the Farm Bill passed in 2018, the Lucky Leaf Expo became the first major cannabis, hemp & CBD expo in the state of Texas. With more than 5000 B2B attendees, 150+ hemp/CBD exhibitors and 30+ educational sessions to learn from some of the best in the business, you'll surely leave with some great connections and information. You also won't want to miss the live cooking demonstrations from Chef Michael Weinstein, a pre-show crash course on all things industry-related and more! One-day tickets start at just $35- don't miss this deal!
Even though the cannabis industry keeps growing, only 27% of women make up all C-suite positions; and only a fraction of that percentage are women of color. Due to the War on Drugs, race, class and gender identity are key barriers to entry and growth for many trying to make it in cannabis. Join the panel discussion in addressing the challenges and opportunities that many women of color face while working in cannabis, including topics like inclusiveness, social justice and decriminalization.
Other July Cannabis Events

July 1, 2021:
July 2, 2021:
July 3, 2021:
July 5, 2021:
July 7, 2021:
July 8, 2021:
July 9, 2021:
July 10, 2021:
July 13, 2021:
July 14, 2021:
July 16, 2021:

July 17, 2021:
July 20, 2021:
July 21, 2021:
July 22, 2021:
July 23, 2021:
July 24, 2021:
July 25, 2021:
July 26, 2021:
July 27, 2021:
July 28, 2021:
July 29, 2021:
July 30, 2021:
July 31, 2021:
Did we forget any cannabis events on this list? Let us know in the comments below!