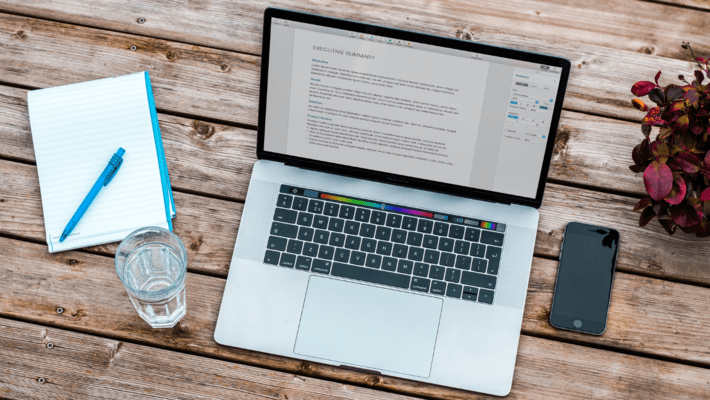 How to Write Your Resume for the Cannabis Industry
Over the past two decades or so since Colorado and Washington became the first two states to legalize recreational markets, we've seen the cannabis industry absolutely explode. Since then, a total of 17 states and D.C. have legalized recreational cannabis and 37 have legalized some form of medical cannabis program. That means the majority of citizens across the U.S. have legal access to cannabis in some way, shape, or form, which is good because Americans love their weed. With a booming market, it's no wonder that many job-seekers are looking to get into the cannabis industry. We're here to help you build a resume that can help you do so!
Cannabis Industry in America
In 2020 alone, a year plagued by a global pandemic, the average U.S. marijuana consumer spent between $500 to $2,500 annually on cannabis products. For scale, that means Americans splashed $5.8 billion U.S. dollars on cannabis products monthly, or equal to $1.45 billion U.S. dollars weekly. That's a whole bunch of money.
With all of that money to be made, however, someone needs to fill the open jobs created by the cannabis industry. After all, someone needs to grow, process, package, and sell those cannabis products. Supply must keep up with demand, and the only way to do so is to create careers in the cannabis industry. But working in the cannabis industry might be the best-kept secret when it comes to growing U.S. job markets.

The Growth of the Legal Cannabis Industry
According to Cannabis Business Times, the legal cannabis industry now supports 321,000 workers in the United States, with 77,000-plus jobs created in 2020 - roughly a 32 percent increase across the 37 states and the District of Columbia with medical or adult-use markets. Just for some perspective, the U.S. cannabis industry now supports nearly as many jobs as there are firefighters in the country, according to the U.S. Bureau of Labor Statistics.
On top of the sheer number of jobs, the quality of the positions is something to consider as well. As jobs in the legal weed industry grow, so do the pay and benefits industry workers get. According to Vangst's 2020 Cannabis Industry Salary Guide, 83 percent of cannabis companies Vangst surveyed offer paid-time-off, 73 percent offer medical insurance, 63 percent offer dental insurance, 62 percent offer vision insurance, 28 percent offer equity or stock options, and 29 percent offer 401(k) plans.
With all of that in mind, you're probably asking yourself how to work in the cannabis industry, right? Well, the first step is learning how to build your resume for the cannabis industry. This article is going to break down how to tweak your resume for cannabis jobs in the recreational and MMJ industry to get the weed jobs of your dreams!
Breaking Down a Standard Cannabis-Industry Resume
Just like every resume for any other industry, a cannabis dispensary resume exists to showcase why you're the right person for the job. Whether you're trying to be a budtender, trimmer, worker or supervisor on a grow site, or a certified medical professional who's focused their expertise on helping/educating cannabis consumers, the main rules weed industry resumes are all about the same.
Here's a quick breakdown of some general rules for how to tweak a resume for cannabis industry work.
Get Your Header Right
While it's often overlooked, the header is one of the most important parts of the resume. The header is the uppermost part of your resume, the area where your name, email, phone number, and other contact info will be. Depending on how forward-thinking and technologically-minded the dispensary or cannabis brand is, this is also where your social media profile links will go as well. In most cases, you can easily find a template that's modern and sharp-looking without being too distracting.

Highlight Your Skills
The purpose of a resume is to tell a potential employer about your skills, past job history, and why you're right for the job you're applying for. The best way to do those things is to spell out exactly what you're good at. If you have been behind the counter as a cashier, for example, highlight that and talk about the skills that made you good at it. If you worked at a call center and talked to customers often, make sure you highlight that in the skills section. Some important skills to highlight when it comes to working in the cannabis industry are things like strong communication skills, attention to detail, sales experience, time management, and experience with point-of-sale systems.
Work History
Due to cannabis being a relatively new industry overall, not too many people have tons of first-hand prior experience. With that in mind, you'll need to understand how to use the experience you do have to show you have the potential for a career in the cannabis industry. You would be smart to look at the job description for the position you're applying for and tweak your resume for that particular job. It's all about using the experience you have to show that you're right for the position you're applying for.
Professional Summary
With the knowledge in mind of how important it is for your resume to stand out from the rest, the professional summary is a key piece of your dispensary resume. This section is a solid 3 to 5 sentence blurb about yourself that tells the readers exactly why you're the best person for that job. Make sure you're clear and concise with your choice of words and treat this portion as an elevator pitch for you as a worker. This is a few short sentences that should spark interest in your skills, experience, and mindset.
Do I Need References?
In most cases, employers have no need for you to dedicate a portion of your resume to references. They are only interested in checking out those references if they actually choose to hire you. Instead of listing references right away, you should include a note that you will provide references on request.
The Bottom Line
The weed industry is bursting with opportunity and cannabis industry employment is becoming more and more focused. If you want your cannabis resume to stand out from the competition, highlight your skills, your experience, and - most importantly - your passion for working in the cannabis industry.
Do you work in the cannabis industry? Let us know what helped you perfect your resume!