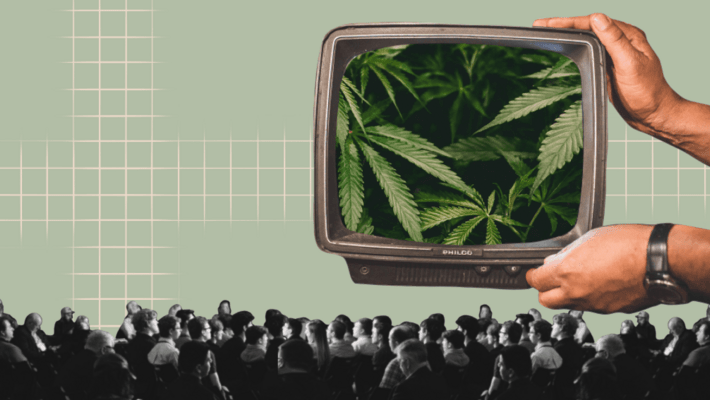 Coming Soon: March 2021 Cannabis Events
As the cannabis industry continues to grow, more and more people are looking to find ways to learn more about weed and ways to get into the industry. Whether you're a newbie budtender looking for more information about cannabis or a long-time dispensary owner looking to network, going to a marijuana event allows you to connect with and learn from other industry experts on a range of topics. As of right now all of these events are online, but as the world begins to open back up, we will let you know when events happen in person. Here are some events that we think you should attend this March:
bit.ly/38yF6D5 test

Voted the Best Virtual Conference, the Real Cannabis Entrepreneur Conference provides progressive business owners, investors and opportunity-seekers with real-life information about breaking into the cannabis industry.
The 2020 conference featured 40+ speakers, sponsors and more than 600 attendees. Learn more about topics like How to get Funded, How to Start a Dispensary or even the Fastest Growing Ancillary Businesses. These sessions give you real-life examples, business models, solutions and strategies that will allow you to generate capital and run a successful business.
The Real Cannabis Entrepreneur Conference also features live DJs, structured networking events, cooking and mixologist demonstrations and even Spark Tank - a cannabis business pitch contest. Tickets start at $27 - learn more about the conference here!

Produced in partnership with the industry's leading organizations, the Emerge Virtual Cannabis Conference is a three-day event with an additional 90 days of learning, networking and business on the most experiential platform in the world. Create a personal avatar to gamify the experience of connecting with thousands of cannabis businesses and educational opportunities.
Besides the 30+ sessions, 50 exhibitors and more than 2500 attendees, Emerge also gives you access to their platform up to 90 days before and after the events! Additionally, ticketholders can access Re-EMERGE events for additional learning and networking opportunities. Re-EMERGE events vary in topics from Women in Weed to Marketing and even a 420 celebration!
Get 25% off Plus and Premier tickets by using the code "WHERESWEED25"at checkout.
Other March Cannabis Events

March 2:
March 3:
March 4:

March 6:
March 10:
March 11:
March 13:

March 16:
March 17:
March 20-21:
March 24:
March 25-26:
Did we miss a cannabis event on this list? Let us know in the comments below!