How to Write a Winning Dispensary License Application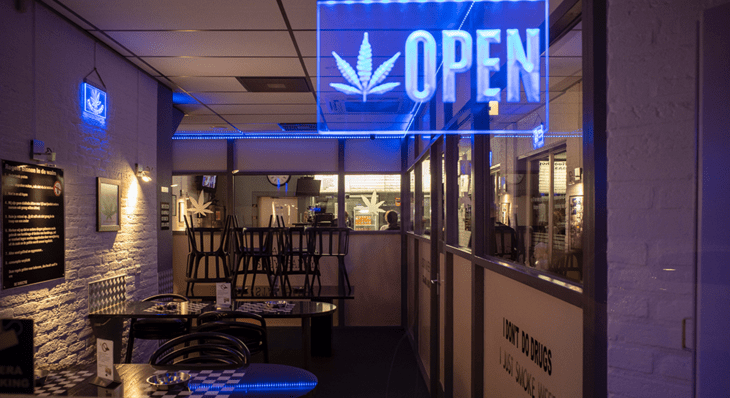 The cannabis industry is raking in the cash as states across the nation continue the slow but steady march toward legalization and greater social acceptance. All of that money has and continues to attract entrepreneurs looking to grab their piece of the ever-expanding marijuana market by completing a marijuana dispensary license application and hopefully opening a dispensary in a state where medical and/or recreational weed is legal.

A quick look at what is necessary to open up a shop might prove to be a deterrent to some in search of easy money, though. To put it bluntly, it can be a real chore to do what is necessary to successfully complete a cannabis license application. License applications are complicated, involved and not readily given by local authorities. Most municipalities have limits on how many licenses can be granted at any given time. Applicants can expect questions about business acumen, proper storage and security of marijuana products. A keen knowledge of city, county and state regulations is also necessary. Any inability to properly answer questions and articulate business plans can result in the denial of cannabis licensing applications. The fees for a cannabis application can also be prohibitive. New retail cannabis application fees coupled with owner/operator license fees can nudge up to around the $10,000 mark in Denver for example. Looking to set up shop in Costa Mesa, California? Be prepared to pay over $50K in fees just to get started. Throw in other requirements like alarm costs, floor design specs and zoning use permits, and the process rapidly becomes laborious and very costly.
How to Apply for a Cannabis Dispensary License

For those wondering how to get into the cannabis business, successfully navigate the marijuana licensing process and produce a winning application, there is no need to be intimidated. Where's Weed is here to help with several suggestions and tips to use as a guide to understanding how to make your dispensary stand out from other applications. In addition to those mentioned above, applicants should be aware of several criteria that their application needs to be approved. Proof of sound financial standing, the ability to operate a highly regulated business, community benefit and technological expertise are just a few things that those embarking on a cannabis license application can expect to address.
Prepare Ahead to Know the Local & State Application Law

Begin the process by studying the local and state cannabis markets, as well as the corresponding laws and cannabis application requirements. You will need to meet strict qualifications in order to apply, and those qualifications vary state-to-state. Of course, the application exercise is very different in Arizona than it is in Michigan. In California, most municipalities require a separate application in addition to the state's application. These demands can be far more involved, while others are just beginning to get their application processes formalized.
Write a Business Plan
A business plan is an essential element to starting any business. Most agencies will need to see a plan in writing before they issue any marijuana dispensary license. The plan should outline how the dispensary will operate under the local and state laws and provide a clear outline of the path this operation will take.
Develop Standard Operating Procedures
Several states will expect to receive detailed descriptions of how key components of the day-to-day activities of the marijuana dispensary will take place. Distribution, shipping, compliance, point of sale and accounting processes will be examined to determine if your plan has been dutifully researched and mapped out.
Build a Strong, Experienced Team

The regulators who review your cannabis license application are not only concerned with the owner's ability to open a marijuana dispensary, but they will also check to be sure that you have assembled a knowledgeable staff to run the operation. Is there an experienced cultivator involved? Does someone on the team have an MBA? Has anyone completed a cannabis educational program or attended a cannabis education school and received a certificate? Several states require that anyone listed on the actual license application pass background checks and have their own individual licenses. Get started finding the right people as soon as possible. Experienced staff will also make it easier to lure investors if additional capital becomes necessary.
Arrange & Prove Adequate Funding
Money talks and the people looking at your application are going to want to know that you have enough of it. Weed remains illegal at the federal level so a traditional bank will not provide a loan. Angel investors might be a viable option, but competition for their cash can be intense. Your business plan will be scrutinized and questioned by anyone willing to back you financially prior to submitting your cannabis business license application. Personal savings and investments from friends and family will be critical, and a partner, or partners, will most likely be necessary. Regulators want to know that anyone who receives a license will not waste it due to a lack of funds. Remember that you will inevitably need more money than you think.
Research & Secure Real Estate

Some states require that cannabis business license applicants have acceptable real estate already secured prior to application submittal. This is something that you will need to confirm during your research and preparation work. Property that meets the specific licensing requirements in your city and state might not be easy to access. Additional local fees, taxes and permits will most likely be required to lock down real estate that will be used for marijuana-related activities. Other restrictions like required distance from schools, playgrounds, churches and more will need to be acknowledged. Commercial cannabis real estate is a competitive niche so give yourself plenty of time in advance before submitting your license application to lock down your space.
Write Your Application With Outside Support
Writing the actual cannabis business application can take a long time. Assistance from a cannabis consultant or a current cannabis license holder can be a priceless boost when crafting the application. Their guidance and oversight will greatly increase the chance of your application being accepted. Explain your business plan and processes in detail, be honest and write confidently. Be prepared to prove that if you do receive that coveted license, your dispensary will be compliant and ready to open.
Have you submitted a dispensary license application? What was your experience like? Take a moment to share in the comments section below!