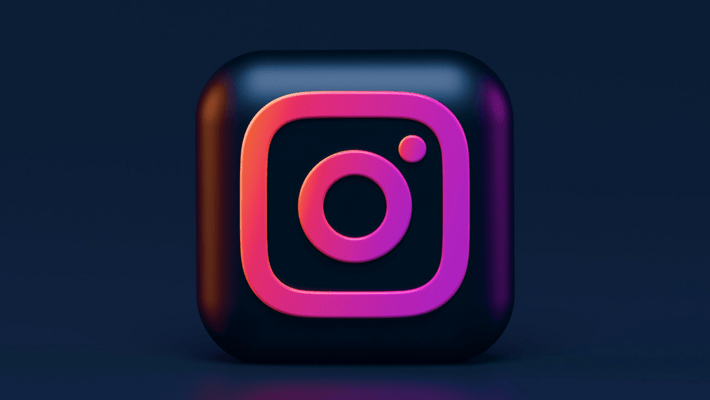 Shadowbanning: Ensure Your Cannabis Instagram Isn't Shut Down
Public favor for marijuana legalization is at an all-time high, with 60% of the population wanting fully legalized recreational weed, but the federal government still classifies marijuana as a Schedule I drug. Without federal legalization, many companies that operate on a national level put tough restrictions on cannabis companies, and social media companies are no exception. Knowing how to navigate social media as a cannabis company can be the difference between access to a free marketing tool and yet again being blocked from potential sales.
Why Social Media is Important to Canna-Businesses
Many traditional marketing tactics do not allow for cannabis in any capacity. Even in states that are fully legalized, Google Ads and most television networks abide by federal law, meaning they do not allow any promotion of cannabis. Unfortunately, under this same umbrella, paid social advertising is also not allowed, but paid marketing is not necessary for a healthy and profitable social cannabis marketing strategy. If used correctly, social media can connect you with new customers, reinforce your brand to your existing members, disseminate deals and events, and grow your overall brand awareness.
Social Media Community Guidelines for Cannabis

Each social media platform has its own set of community guidelines that address marijuana and other illicit substances. Here's a rundown of the three major social media platforms' marijuana policies:
Facebook
Facebook's community guidelines surrounding marijuana offer a lot of room for dispensaries and other canna-businesses to market themselves. Facebook does not allow any content that "attempts to buy, sell, trade, donate, gift or solicit marijuana or pharmaceutical drugs."
Instagram
Owned by Facebook, Instagram "doesn't allow people or organizations to use the platform to advertise or sell marijuana, regardless of the seller's state or country," including not allowing canna-businesses from "promoting their business by providing contact information like phone numbers, email addresses, street addresses or by using the "contact us" tab in Instagram Business Accounts." Fortunately, they do allow canna-businesses to include a website link in the bio.
Twitter
Similar to Facebook, Twitter only highlights a profile's inability to promote the sale or transaction of marijuana. "You may not use our service for any unlawful purpose or in furtherance of illegal activities. This includes selling, buying, or facilitating transactions in illegal goods or services, as well as certain types of regulated goods or services."
Tips to Avoid Getting Shut Down on Social Media

Do Not Sell Anything
Read the community guidelines for each of the platforms above. The single thread across all three is to not promote the sale or transaction of an illicit drug (which includes cannabis). Your social media account should be used to promote your brand and offer an educational insight into cannabis; it should not be used as a marketplace. If you're a dispensary and you want to drive sales, lead people back to your website where you can legally engage in eCommerce.
Avoid Shadowbanned Hashtags
You may be asking, "what is shadowbanning?" Shadowban meaning is vitally important to social media marketing for canna-businesses. A shadowban is when a social platform doesn't place your content in front of your followers and stops your posts from appearing on Instagram hashtags lists and searches. This can result in dramatically lower reach and interaction rates. Unfortunately, you also do not receive a notification when you are shadowbanned because it is a way for platforms to conspicuously restrict your page. At its worst, shadowbanned content can get permanently deleted from a social platform.
Content can most easily be found and shadowbanned by platform admins through the use of certain shadowbanned hashtags. #cannabis, #weed, #cannabiscommunity, #marijuana, and other obvious hashtags are much more likely to result in a shadowban Instagram or Facebook post. You can find several shadowban tests and shadowban checkers online to see if certain content or hashtags are likely to result in a ban. Be smart with your hashtags and don't rely on them too much in the cannabis industry.
Create a Backup Account
Hopefully a last-resort, we recommend you have a backup account ready to go, just in case you realize you have too much shadowbanned Facebook content or an Instagram shut down happens. If you can say "Instagram deleted my account," we suggest you start using your backup account and change the way you're marketing yourself.
Focus on Information and Education
The safest content you can post as a canna-business is educational. Advocacy and education are two branches of content that's much harder for social platforms to find legitimate reasons for shutting down. Fact-based content that doesn't promote the use of cannabis and instead highlights political, social and medical issues surrounding it is much safer. Plus, educational content is a great way to grow your brand as a trustworthy source of information!
Cannabis-Friendly Social Media Platforms
There are a handful of social media platforms designed specifically for the cannabis community. These social networks can be broken down into two generic categories: made for consumers and made for professionals. Leafwire is an up-and-coming social network that has designated itself the LinkedIn of cannabis. MjLink has been around longer and was formerly WeedCircles, and its focus is also on businesses and professionals. Duby is an option tailored toward consumers, offering a more lifestyle and trend-based social experience similar to traditional platforms. It's also worth noting that Twitter is more cannabis-friendly than Facebook, Instagram, and other platforms like TikTok. They even allow for legitimate canna-businesses to promote themselves in Canada. Hopefully, we'll see the United States fall under the same freedoms from social media cannabis restrictions.
Do you follow or run a cannabis social media account that successfully navigates not getting shut down? Let us know your tips and tricks, and share any platforms you know that cannabis companies should take advantage of! Comment below.