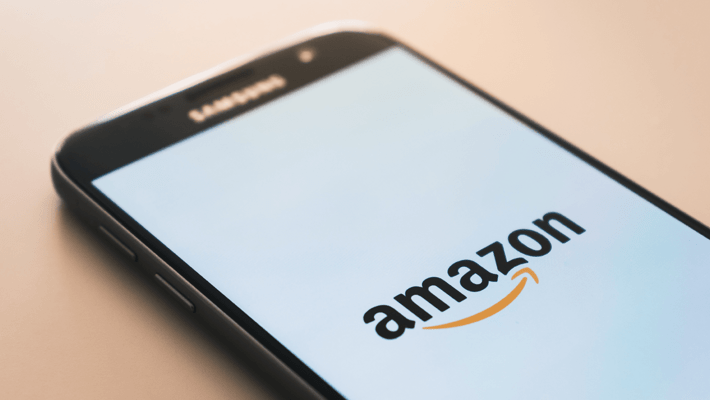 Will Amazon Take Over the Cannabis Market?
Two recent announcements from two massive companies recently turned heads. First, in April 2021, Uber CEO Dara Khosrowshahi appeared on CNBC and said that the company is considering starting marijuana deliveries once it becomes legal under federal law. The driving service is already delivering food and alcohol (it purchased Drizly for $1.1 billion earlier this year) and adding cannabis to its profile certainly makes sense.
The second statement of note came earlier this summer when Amazon announced that it would no longer test for cannabis for positions that are not regulated by the U.S. Department of Transportation. The change in the Amazon drug policy alone would have been big news for one of the nation's largest employers, but the corporation went on to say that it will also support the Marijuana Opportunity Reinvestment and Expungement (MORE) Act, a legalization bill that was recently reintroduced in the House of Representatives by Judiciary Chair Jerry Nadler. Amazon did not commit to any financial backing but did say that its robust public policy team of skilled lobbyists would be used. The fact that one of the Big Five tech giants will publicly back a federal cannabis legislation measure is momentous.
Federal Legalization Efforts

The MORE Act was reintroduced because a prior iteration passed the House (228-164) in 2020, but died in committee upon reaching the Senate. If this "new" MORE Act manages to pass the Senate and get signed by President Biden (which is not a sure thing), it would remove cannabis from the Controlled Substance Act (CSA), create avenues for those convicted of cannabis-related offenses to have them expunged from their record and start a federal tax on marijuana with revenue to be used for community reinvestment programs.
A second cannabis bill of note is also in the works on Capitol Hill. Seeking to build on the key tenants of the MORE Act, Senators Cory Booker, Chuck Schumer and Ron Wyden (all Democrats) released a discussion draft of a bill that would legalize cannabis and allow adults to possess and purchase marijuana. Dubbed The Cannabis Administration and Opportunity Act, it would also remove cannabis from the CSA and allow all states to continue to craft their own cannabis laws. Money from federal taxes on cannabis would be used to "ensure restorative justice, public health and implement responsible taxes and regulations." Getting the bill over the hurdle of the Senate will not be easy, but if the Senate Majority Leader Schumer can secure a Republican co-sponsor, there is a chance for success.
Amazon Selling Marijuana

While the cannabis bills in Congress are certainly causing optimism, the fear that big business will take over the industry and kick out the mom-and-pop dispensaries is valid. It is difficult enough to make it in the cannabis industry without a multi-national corporation offering to deliver weed to doorsteps across the country. Can dispensaries ship out of state? No. Will Amazon have that ability? That remains to be seen, but fortunately, there are complications that federal legalization will present that should keep Amazon and Uber from erasing small cannabis businesses.
Much like the complicated and varied state laws that govern the alcohol industry, if states are allowed to dictate their own industry, national companies will most likely not take over. Uber has owned Drizly for several months, but the industry has not seen any dramatic shift in buying trends. Amazon already sells alcohol in states that allow it, but local liquor stores have not suffered. For cannabis users, the ability to order weed online is wonderful, but how would a large company like Amazon maintain quality? Uber or Amazon marijuana sales might make things easier at some level, but any threat to local dispensaries that allow the product to be inspected prior to purchase should not be too significant.
Regardless of how things proceed, the weight of Amazon's lobbying power should not be underestimated. In order to ensure that corporate interests are not unfairly represented in any legislation that is passed, dispensaries need to work with their local and national trade organizations to make sure the voice of the independent retailer is represented and respected when the inevitable happens and cannabis is finally legalized at the federal level.
Would you buy marijuana online? What do you think about the possibility of companies like Amazon and Uber delivering weed? Let us know in the comments section below!