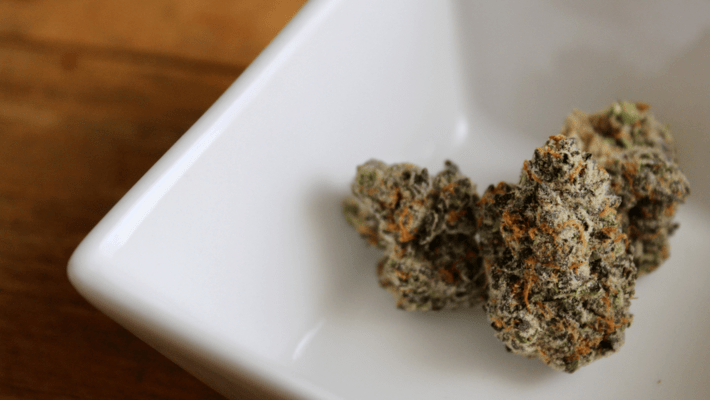 Top 5 Compliance Tips for Dispensaries
Dispensaries continue to open in states where cannabis is legal, with nearly 7,500 shops across the United States. Opening a dispensary has its challenges, but so too does staying open.
There are rigorous compliance checklists that dispensaries must adhere to. Falling out of compliance is a genuine concern.
The cost of compliance violations can sometimes exceed what your dispensary can afford, possibly forcing a closure. Depending on the severity of the violation, your shop may even lose its license and right to operate.
Read on to see why it's incredibly important for your dispensary to remain compliant with all federal and state regulations.
What is Cannabis Compliance?
As a dispensary, if you're following all federal and state regulations to operate legally, this is cannabis compliance.
These regulations may differ depending on your state and any extraordinary circumstances that arise. For example, during the peak times of the COVID pandemic, dispensaries, much like any other retail store, had to restructure how they operated to meet safety guidelines issued on state and national levels.
Why is Cannabis Compliance Important?
Being compliant as a cannabis business owner benefits the dispensary in selling products and helps you establish a good reputation in the industry.
Think about it like Michelin stars for restaurants. Would you rather eat at a world-renowned restaurant that always passes its inspections and holds lofty reviews? Or would you prefer to grab a sub sandwich from the gas station down the street? The latter may not comply with safety protocols, leaving you susceptible to a negative experience.
People want the best of the best. And by being compliant as a dispensary, you're providing that experience to customers.
Common Cannabis Compliance Issues
Failure to Obtain and Maintain Licenses
In some states, it's required that you have a separate license for online sales and delivery. Not having that additional license isn't going to cut it. As a dispensary owner, you're responsible for obtaining all necessary licenses. It would be best if you also renewed them promptly, paying all fees at the time of renewal.
If you're operating without proper licenses or you've let them expire, you're asking for an audit that could result in fines or severe consequences like prison time.
Upholding the proper licenses ensures that all employees have the proper credentials to work in a dispensary. Often, a cannabis handling license is required of employees who'll be working in the shop in any capacity.
Tracking Issues

How you track your sales and inventory needs to be a well-oiled machine. There should be zero differences between sales and inventory, and you'll need to ensure you have a Point of Sale (POS) system.
Dispensaries are some of the most strictly regulated businesses. A POS system that allows state authorities to access sales, inventory directly, and tax information dramatically eases the burden. Manual reports will no longer be necessary, and the transparency between the state and the dispensary will ensure proper compliance, keeping your dispensary from running afoul of regulations.
Reporting Errors
In the cannabis compliance world, everything needs to be precise. Errors in reporting - either sales or tax reporting - can lead to repercussions. It's a good idea to have systems in place to double-check for accuracy, helping eliminate potential errors.
Cannabis Compliance Tips
1. Package Properly
While compliance regulations may differ slightly depending on your location, most legal states have similar packaging rules. Make sure the items available in your dispensary:
Are child-resistant: Products should be in packaging that a child can't easily open.
Have tamper seals: It should be easy to see if a product has already been opened prior to sale.
Are resealable: If a product provides more than one serving size, the packaging should be able to reseal to a level that a child can't easily open.
Have opaque packaging: Especially if it's edible, products will need to be in containers that are not see-through.
In addition to how products are packaged, any additional labels or stickers that need to be on the product before they leave the store should adhere properly to state guidelines.
2. Practice Cleanliness
There may be different compliance regulations for dispensaries and grow operations, but you'll want to follow standard retail store cleaning protocol. This includes keeping shelves and products free of dust and in well-lit display cases.
A clean store for customers is just as important as keeping staff areas clean. Sweep and mop floors, maintain the restrooms, etc. Your dispensary may have an additional cleaning checklist unique to you, and it falls on the entire team to uphold cleanliness.
3. Operate Every Sale Like You're Being Audited
It doesn't hurt to assume that every sale is a potential audit. Occasionally, local police will send someone underage into a dispensary to ensure that employees check every customer's ID. Get in the habit of always paying close attention to a customer's identification. Provide all necessary paperwork and receipts for purchases.
4. Perform Regular Compliance Checks
Following a compliance checklist is an excellent way to stay on top of dispensary regulations. Build routine checkups into your dispensary's schedule, so everyone is held accountable for meeting compliance standards. This may include reviewing inventory, training, licenses, and other industry checks.
5. Keep Staff in the Know
As regulations change on federal and/or state levels, keep your staff in the loop on these changes. Host staff meetings. Send out an email blast. No matter how you do it, helpful resources will keep employees up to date on new protocols.
Don't Make These Compliance Mistakes!
Fines. Suspensions. Total loss of your license. Any of these could happen if you fail to be compliant with regulations. Avoid making these common cannabis compliance mistakes:
Holding an incorrect or expired license
Not following packaging, labeling, and product safety laws
Not having enough surveillance cameras
Violating customer privacy
Illegal marketing or advertising methods
Poor inventory management
Not maintaining financial data and records correctly
Failure to pay taxes