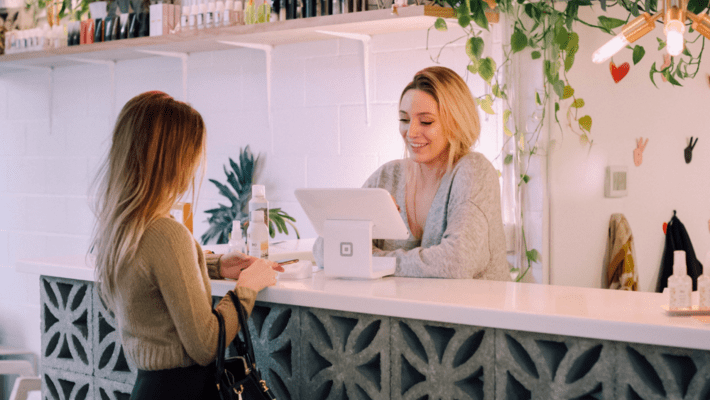 Cannabis POS Software: Why Live Menu Integrations are Imperative
With COVID-19 reshaping the cannabis retail industry entirely, dispensaries needed to evolve. Even as restrictions eased and most dispensaries let clients back into their stores, the increased reliance on digital information that is accurate and timely has emerged as a critical aspect of the dispensary experience. The Point of Sale (POS) software that a dispensary uses dictates how well the store operates and can function as the core of the entire enterprise.
What are Cannabis POS Systems?

Let's start with the basics: a Point-of-Sale system is used by businesses to connect inventory with a payment system. A top cannabis POS system should be comprised of hardware and software that are able to handle most, if not all, of a dispensary's business operations. The main part of the system should be a desktop terminal or tablet that budtenders use to record sales and accept payment. These are often coupled with other screens that customers can use to note their purchases and see their total bill. The best dispensary POS systems use cloud-based software that holds all of the dispensary's transaction history on remote servers. This keeps the data safe from hackers or dishonest employees and provides the security of knowing that sales and inventory information are constantly being backed up. The data can be accessed and updated remotely and the cloud service will provide automatic software updates and customer support. These features are quickly becoming essential - especially for dispensaries with more than one location.
Components of the Best Cannabis POS Systems
Regulatory and Compliance
We might as well begin with the most important aspect of any cannabis dispensary. Marijuana stores are some of the most strictly regulated businesses in the country and a POS system that allows state authorities to directly access sales, inventory and tax information greatly eases the burden on the owner and employees. Manual reports will no longer be necessary and the transparency between the state and the dispensary will ensure proper compliance and keep the dispensary from running afoul of regulations.
Online Menu and Ordering
The COVID pandemic dramatically brought to light the necessity of these functions for dispensaries. A solid dispensary website design that is functional and easy to use will facilitate purchases that can be made online at home and picked up by the customer at the dispensary, thereby enabling the staff to have the order ready and reduce the time the customer has to spend in the building or waiting in a line. Furthermore, it's easy to integrate an online menu and ordering with third-party directories like Where's Weed to grow your dispensary's customer base.
Sales Reports
A key aspect of any retail venture is Point of Sale reports. Revenue, profitability and product sale analysis guide a business's pricing, promotions and helps illustrate which products sell well and which do not. They are the quickest way to measure the financial strength of a business.
Real-Time Inventory Management and Updates

In conjunction with online ordering, the management of the selection of products for sale and automatic updates of inventory allow both employees and customers to know what is available for purchase at that exact time. Owners and managers can also use the POS to analyze inventory and make decisions on products based on sales history and stock. If an item is running low, the POS will provide a warning to avoid insufficient quantities or disruptions in product availability. Some marijuana POS systems allow for vender relations that will automatically place orders when stock reaches a level determined by the user. Current inventory can also be linked to platforms such as Where's Weed so consumers can make educated decisions about where and how to best make their purchase.
Identification Scan and Over-21 Verification
Customers at dispensaries are used to having their IDs checked multiple times in one visit. A POS system that integrates ID scanning software with hand-held scanners, POS stations and tablets allows the dispensary to immediately know if the presented ID is valid, if the customer is in any type of loyalty program, the customer's purchase history and, most importantly, if the person is over the age of 21.
Employee Permissions
Different employees at dispensaries have different levels of access to things like customer information, the ability to make price changes to products, void purchases or provide discounts. Any respectable POS system should allow the owner to set custom permission levels for each employee.
Loyalty, Promotions and Discounts

Marijuana POS systems should provide the owner with the ability to create and monitor promotions and loyalty programs via the POS hardware. The POS software can track and provide information about the value and performance of the promotion or program so the owner or manager can adjust accordingly. It can also be set up to send texts, emails and other forms of marketing communication to customers. This is incredibly important because cannabis marketing laws can be restrictive and the ability to contact loyal customs with ease is crucial for dispensaries.
In-Store Digital Displays
POS systems have the ability to run digital displays throughout a dispensary that can feature products, strains, post menus and tout upcoming promotions. This provides easy, seamless integration and a way to keep customers informed.
Why are POS Systems Important?
At the end of the day, a good POS system is simply a necessity for a dispensary. Having the ability to connect to third-party systems, keep track of inventory and generate sales reports is integral to the success of your business. With the added benefit of ID verification, promotion tracking and loyalty programs, a thorough POS system will help put your dispensary above the rest.
Book a Demo and Get a Free $20 Coffee Gift Card
Want to learn more about connecting your point-of-sale with Where's Weed? Fill out this form to book an intro call with our sales team, and we'll throw in a $20 coffee gift card for you to enjoy!