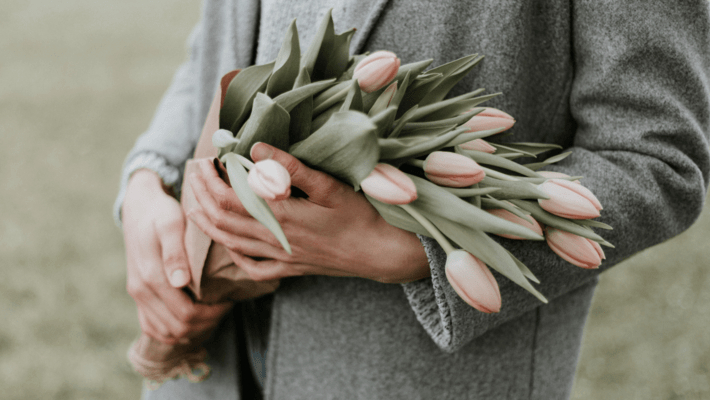 Mother's Day 2022: Mother-Daughter Duos in Cannabis
With warmer weather comes Mother's Day, the iconic holiday meant to celebrate those poor women tasked with giving birth to us ungrateful children. The holiday is especially important in the cannabis world because some moms who smoke pot introduced us to this hobby, even if others were more strict about toking up in the basement. Here are some of the most heartwarming stories of mothers and daughters who have made it big in their cannabis businesses - a reflection of how women, not men, are accountable for more consumption overall than men, even though most men are the ones in the position of power in the industry.

Woman-owned and "quality-obsessed" is how Etain Health describes its operations. They're one of the biggest success stories when it comes to women in cannabis, a company that sells pretty much everything in the pot space: bud, tinctures, sprays, lotions, vapes, and even lozenges. The company's founding women, the Peckham mother and her two daughters, dedicated it to the family grandmother, "Granny Fanny," whom they praise for her laughter, joy, and musical talents. While Granny Fanny suffered from ALS, the granddaughters researched the properties and possibilities of medicinal marijuana, concluding that what had worked for her could work for countless others who suffer from severe conditions. That's why quality matters, the founders say: because every customer is an important child, sibling, parent, or spouse to someone else.
Named after an Irish mythological character, said to be a sun goddess with a beauty that was the most beautiful of all the world, Etain supports many women-owned ventures, including the Floret Collation and Women Grow. This New York-based company can only sell and deliver products in the NY area. Still, with plans to expand and surrounded on all sides by states with big cannabis markets, you may be seeing Etain at your local dispensary sooner rather than later.

A quick glance at the Budtimez website will show that they're ready to let the bud times roll: the gigantic photographs of their nuggets reveal intricate color combinations, coated in crystals and terpenes, that are then rolled into overflowing joints. Located in Barrie, Ontario (a city about 50 miles north of Toronto), Budtimez markets itself as the last recreational pot shop before the "cottage country" of lakehouses in nearby Algonquin Provincial Park.
Women-owned and women-led, Budtimez is one of the most important Canadian dispensaries; not only does it have strong flower and strong ratings, but it also is part of the educational movement aiming to increase awareness of cannabis use and its value. Its relationship with Dr. Ethan Russo, who claims that cannabis is the single most versatile herbal remedy, and indeed the most useful plant on earth, reflects the degree to which this shop is more than just a story about moms and marijuana but an ambassador brand that can draw new people into the hobby and help others to realize how cannabis can enrich their lives.

Rated as one of the best finds of 2021, Bacco Farms is located in Flint, Michigan. A region that has long embraced medicinal cannabis, the recreational market is booming after recent legalization, and Bacco is eagerly growing strong to meet the market needs. As a "provisioning center," they have the licenses needed to do more than sell joints: their operations include growing and processing, meaning that their lineup is impressive. The "Grease Monkey Frosted Flower" looks more like a pebble than it does marijuana, reflecting just how much white-color crystal they've managed to get out of a single nugget.
Owned by a mother-and-daughter duo, Bacco is one of the strongest Moms weed stores in the country, offering a wide variety of products and services. In addition to flowers, edibles, and topicals (including pet-friendly products), they also sell bongs, bowls, and preroll cones for wherever your smoking preference leads you.

Not all cannabis owners have a strong scientific background, other than a green thumb and an understanding of different types of fertilizer. When it comes to Mary and Main, however, the leadership of Dr. Octavia Simkins-Wiseman and her daughter Hope Wiseman shine through with the latest scientific and medical knowledge going into their products. Serving the primarily-black population of Prince George County, Maryland, Mary and Main aims to provide affordable medicinal cannabis that can be a solution to many health issues.
Hope Wiseman has long been shattering barriers in the industry, having become the nation's youngest black owner of a cannabis dispensary. She aims not just to provide relief to people with health issues but also to raise awareness of cannabis' links to the black community and seek out empowering ways to raise both segments of society up together. "It's hard to change someone's mindset," she said, after decades of jail time and fines as the consequence for persons caught with cannabis. Yet the plant, she notes, was used in almost every medicine prior to the 1930s, a reflection of prohibition's impact on American culture. Mary and Main provide many different products that seek to provide a solution for those dealing with concerns that range from serious to minor.
Do you know any successful women in the cannabis industry? How have they managed to make an impact in a crowded marketplace usually dominated by men? Let us know in the comments below!