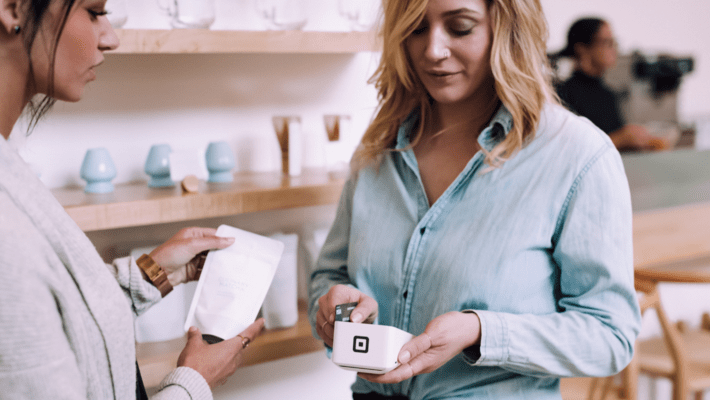 Cannabis Industry Trends: More Women are Buying Weed
The cannabis industry continues to expand at a substantial rate, and marketing studies are now regularly published that discuss cannabis industry trends and demographics so brands can keep ahead of the particular demands of the developing marketplace. One interesting statistic that has recently been found is that more women are getting into the market. As a cannabusiness, it's incredibly important to recognize shifts in the market, and we're here to help discuss how to cater to female customers and other helpful tips.
Increased Presence of Women in the Market

A recent analysis by Seattle-based cannabis analytics company Headset caught the eye thanks to an in-depth look by influential cannabis industry news publication Marijuana Business Daily. The study was based on information from participants in cannabis customer-loyalty programs and shed some interesting light on how female consumers are increasing their presence in the industry and how their spending habits differ from men. They now comprise 33.6% of the cannabis market - up from 32.7% last year.
The cannabis industry report looked at data from four states where recreational weed is legal: California, Colorado, Nevada, and Washington. Here are a few of its notable findings when comparing how women and men would use $100 to purchase marijuana products.
In each of the four states, men are more likely to purchase flower. The largest gap was in California; men spend $43.90 of every $100 on flower but women only spend $36.30
In each of the four states, women are more likely to purchase pre-rolls.
With the exception of California, women are more likely to purchase vape pens.
Women spent more on cannabis-infused beverages, capsules, tinctures, and topicals.
Cannabis trends tend to dominate how and which products are presented for sale, and the data on the growing number of women purchasing cannabis is sure to influence retailers. While they only make up around half of the population of the U.S., women control 70% to 80% of all consumer purchasing decisions. Cannabis industry projections only point to continued legal marijuana market growth, and that spending power will certainly expand with it.
Key Differentiators in Cannabis Use by Women
A report released in 2017 by New Frontier Data provided extensive additional insight into what prompts women to use cannabis. The study showed that while men primarily seek cannabis for social experience enhancement and its relaxing properties, women are far more engaged in the variety of ways in which cannabis can improve well-being. 45% of respondents said that they use marijuana to reduce stress, 38% to relieve anxiety, 35% to improve the quality of sleep, 31% to cope with chronic pain, and 14% to prevent nausea (14%). According to a study published last year in the journal Sexual Medicine, women also use marijuana to help relieve gynecological issues and improve sexual health, with an increased frequency of marijuana use associated with improved sexual function among female cannabis users.
Catering Cannabis to Women

Hiring Women at Your Dispensary
There are several ways in which dispensaries and brands can target this growing sector of consumers. For dispensaries, staff diversity and a visible commitment to social initiatives help create an inviting environment where women might feel more comfortable making cannabis purchases, and simultaneously improve the overall profit margins of the business.
Focus on Health Benefits & Sustainability
Women tend to value sustainability more than men and cannabis businesses that stress their environmentally sound practices with eco-friendly marketing campaigns and materials are more likely to attract female customers.
Advertising messaging that focuses on the benefits of particular cannabis products is also important. As noted above, women seek cannabis more than men to assist with a variety of issues, not simply for the psychoactive experiences that come from high levels of tetrahydrocannabinol (THC). Cannabidiol (CBD) is also being used by women to alleviate symptoms caused by premenstrual syndrome (PMS) and menopause. Stocking more products with CBD that focus on various health and wellness issues is another way that dispensaries can attract female customers. For brands, packaging that highlights how products might assist with mitigating unwanted symptoms or maintaining hormonal balance will cater to women in the marketplace.
Diversify Your Product Selection
Since women are more likely than men to lean toward marijuana products other than flower, a retail plan that highlights items like edibles, beverages, topical creams, sprays, and vapes is another option for businesses that want to be prepared to serve the growing number of women using cannabis.
Are you a woman who recently began to use cannabis? What prompted you to give it a try? What products do you prefer and why? Take a second to share with us in the comments section below!