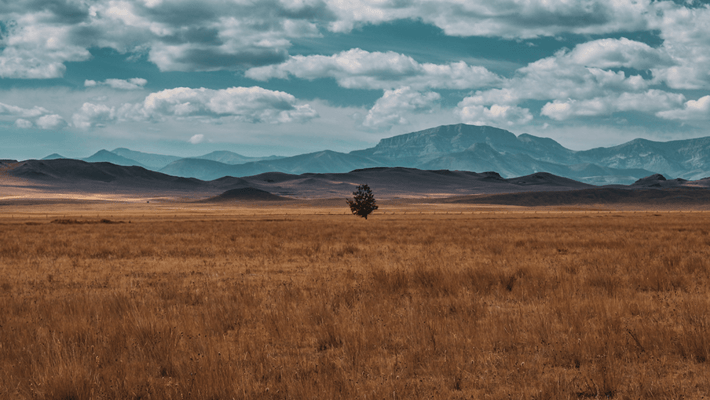 What are Montana's Plans for its Legalized Marijuana Market?
The year 2020 probably will not be looked upon fondly by many. A global pandemic, vitriolic political climate and deadly storms and fires are but a few of the negative aspects of this bizarre year. Thankfully, it is not all doom and gloom. 2020 has been a banner year for cannabis legalization. The vast western commonwealth of Montana become Number 15 of the states with legal weed for adults when it joined New Jersey, South Dakota and Arizona on election day in early November and there are now 35 states (plus Washington, D.C.) with medical marijuana.
Montana Legalization History

The path to a change in Montana weed laws has not been without a struggle. It began when voters backed the state's first medical marijuana law in 2004. It might have looked nice on paper, but access to the Montana medical marijuana program was difficult due to a lack of clear regulations and legal protections for both patients and Montana MMJ businesses. Fast forward to 2011 and the ongoing uncertainty for retail outlets and patients involved with medical cannabis prompted them to push for a concrete program that would ensure their safety and regulatory legality under a new Montana medical marijuana framework. In a disturbing twist, instead of working with the emerging industry, lawmakers in Montana tried to strike the law from the books and terminate the nascent medical marijuana program in the state. The governor at the time, Brian Schweitzer, vetoed the repeal effort in what turned out to be a Pyrrhic victory for Montana's cannabis advocates; the resulting bill was specifically designed to make access to medical weed even more difficult and restrictive.
The now infamous SB 423 set some draconian parameters:
The state medical board must audit any doctor who recommended medical marijuana to more than 25 patients a year.
Law enforcement can enter any provider's location to conduct a warrantless search. This includes private residences.
Testing medical marijuana for safety and potency is illegal.
Cultivators can only provide weed to three patients and cannot be paid for their service.
The bill was so controversial that a challenge was filed in state court. After years of litigation, the Montana Supreme Court finally ruled in favor of SB 423 in February of 2016. The result was tragic. By the end of August 2016, over 93% of the state's 12,400 patients had lost their access to legal medical marijuana.
Thankfully, the backlash was swift. A new Montana medical marijuana initiative (I-182)was on the ballot when Montanans went to the polls for the general election in November of 2016. I-182 was approved by 57% of voters, eased the restrictions mandated by SB 423 and finally established a regulatory structure for cannabis businesses. Patients or providers could grow up to 12 seedlings and up to four mature plants and possess up to one ounce of cannabis.
Is Weed Legal in Montana?

Montana residents voted to become one of the states where weed is legal for recreational use on November 3, 2020. A group called New Approach Montana spent over $140,000 to get the two legal weed initiatives - Constitutional Initiative 118 and Initiative-I-90- qualified for the ballot. The primary motivation for New Approach Montana appears to have been financially based. Led by veteran government officials and public affairs experts, the group requested that the Montana Office of Budget and Program Planning estimate the tax revenue legal marijuana might generate for the state and were told that it could generate as much as $38.5 million for Montana by 2025. Additionally, a University of Montana study projected that Montana recreational marijuana could generate sales of $217 million in the first year and $234 million by 2024.
The two complementary ballots passed by similar margins (CI-118 was 58% to 42% and I-190 was 57% to 43%) and combine to amend the Montana Constitution to set the legal age for marijuana at 21 and establish a comprehensive system of legalization overseen by the Montana Department of Revenue. Other points of note include:
Montana residency is required to obtain a license.
Cannabis operations must be at least 500 feet from churches and schools.
A seed-to-sale tracking system will be implemented.
Smokable flower is permitted.
Montana marijuana will be taxed by 20%.
Local governments can ban cannabis businesses by a popular vote.
The legalization vote also opens the door for individuals seeking the expungement of marijuana-related offenses from their record. According to Audrey Cromwell, a criminal defense attorney at Cromwell Law in Bozeman, Montana, "It allows for a person who has been convicted of a marijuana-related offense to either...seek expungement if the act that they were in trouble for is now legal, or...seek resentencing based on the new law."
Money from the cannabis tax will be directed to the state's general fund and other funds that support environmental conservation, veterans' services and substance abuse treatment. While recreational marijuana will technically become legal on January 1, 2021, dispensaries are not expected to open until 2022 at the earliest. However, Montana residents age 21 and older will be allowed to possess, use and grow up to one ounce of marijuana without fear of prosecution.
What do you think of Montana's new adult-use laws? Let us know in the comments below!