WHO Recommends Rescheduling Cannabis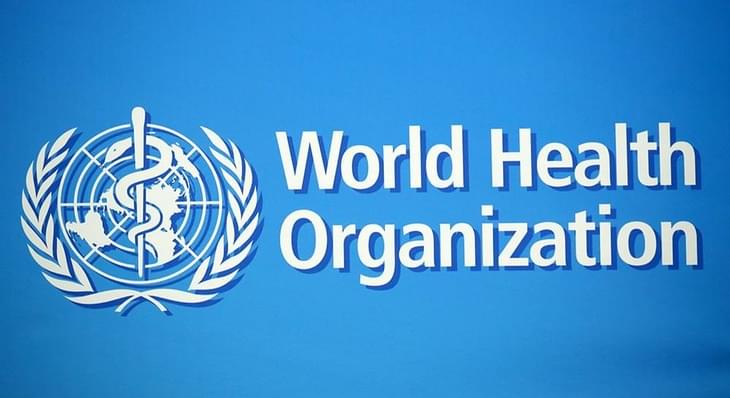 On January 24, 2019, Secretary-General of the United Nations Antonio Guterres received a letter from the Director-General of the World Health Organization (WHO) recommending that the current cannabis schedule be revised internationally. The WHO recommendations were based on reviews by international researchers regarding the need to facilitate the trade of cannabis and cannabis-based substances for medicinal and scientific purposes. This prompts us to ask - what schedule is marijuana? As it stands, cannabis and cannabis products like resin, tinctures and extracts are still categorized as both Schedule I and Schedule IV under the Single Convention on Narcotic Drugs treaty that was signed (almost 60 years ago!) in 1961.
What Does the World Health Organization Do?

The WHO is a specialized agency of the United Nations and was established in 1948 with a mandate to promote human health and well-being, monitor risks to public health, coordinate responses to global and regional health emergencies and advocate for universal healthcare. Headquartered in Geneva, Switzerland, it includes six semi-autonomous regional offices and 150 field offices across the globe. There are currently 194 member states.
Global Marijuana Classification: A Tale of Two Conventions
The World Health Organization weed scheduling classifications stem not only from the convention of 1961 but also from a similar resolution in 1971. The two UN conventions established WHO cannabis scheduling that lists substances in four separate schedules to determine their controls for international trade procedures. Each substance is grouped according to the understood risk to public health and the potential for therapeutic value. In the 1961 convention, substances are listed in either Schedule I or Schedule II based on "liability of abuse and production of ill effects." Schedule III contains substances that can be available in a medical preparation and Schedule IV holds those considered particularly harmful with few therapeutic properties. Cannabis classified as tinctures and extracts sit in Schedule I, but cannabis and cannabis resin are found in both Schedules I and IV, and since they appear in Schedule IV, they remain very difficult to trade and research for medicinal purposes.
Schedules I-IV were also used in 1971 but flipped around so Schedule I substances are considered to have a high risk to public health and Schedule IV to have therapeutic usefulness, similar to how the United State's DEA treats drugs. As it stands, Tetrahydrocannabinol (THC) sits in Schedule I and the more defined delta-9-tetrahydrocannabinol is in Schedule II - "substantial risk to public health and little to moderate therapeutic usefulness."
How Does the WHO Marijuana Schedule Affect Legalization?

Although the ability to access legal cannabis across the world is easing at a rapid pace, there are still barriers in place in most countries that originated from the 1961 and 1971 conventions. In the U.S., the Comprehensive Drug Abuse Prevention and Control Act of 1970 - which includes the Controlled Substances Act (CSA) - consolidated federal drug laws to make them consistent with the 1961 convention, which the United States ratified. States might be legalizing medical and recreational marijuana restrictions across the country, but cannabis remains illegal at a federal level. This makes research, financing and travel difficult and creates an uncertainty even in states that have legalized weed. Likewise, in Europe, marijuana remains technically illegal in every nation as those in charge cite the World Health Organization marijuana schedule as proof to avoid any easing of prohibition.
The WHO's Recommendation to Reschedule Cannabis
In the 2019 letter from the WHO and its Expert Committee on Drug Dependence (ECDD), rescheduling cannabis and cannabis products were recommended in the following manner:
Cannabis and Cannabis Resin: Remove from Schedule IV (keep in Schedule I) as it is not "particularly harmful."
Extracts and Tinctures: Completely remove from the Conventions as it is a complicated term to interpret. Replace with a new entry in Schedule III of the 1961 Convention referring to pharmaceutical preparations of cannabis that do not pose a risk to public health.
Delta-9-THC: Remove from the 1971 Convention Schedule II and move to the 1961 Convention Schedule I.
THC Isomers: Remove from the 1971 Convention Schedule I and move to the 1961 Convention Schedule I.
Cannabidiol (CBD): Add a footnote that products containing predominantly CBD and not more than 0.2% delta-9-THC are not under international control. There will not be any CBD schedule as there is no relevant risk to public health.

If these proposals are approved there will be far-reaching implications for the global cannabis industry. The pathway to increased research, acceptance and decriminalization of cannabis will be cleared. Sadly, that is precisely why the proposals are in jeopardy of being denied. They were set to be voted on by the United Nations Commission on Narcotic Drugs (CND) at its session last year, but the vote was postponed due to strong disagreements within the international community over the cannabis scheduling recommendations. Some countries in the CND, like the Russian Federation, are adamantly opposed to any change in schedule. Others, such as Uruguay, are in favor. Still, some are on the fence and would like additional time to review and consider the recommendations.

One of the key recommendations that is creating discord among the member nations would remove cannabis and cannabis resin from Schedule IV. That would be an acknowledgment that cannabis and cannabis resin have medicinal value. Some countries consider that to be a step too far. They do not want to create an impression that there might be usefulness to cannabis and, therefore, an argument for some type of legalization or decriminalization. The policies are global in reach and achieving consensus on the issue will not be easy. The vote is currently scheduled for December of this year but could fall prey to the COVID-19 pandemic and be postponed yet again.
What are your thoughts on globalized legalization? Let us know in the comments below!