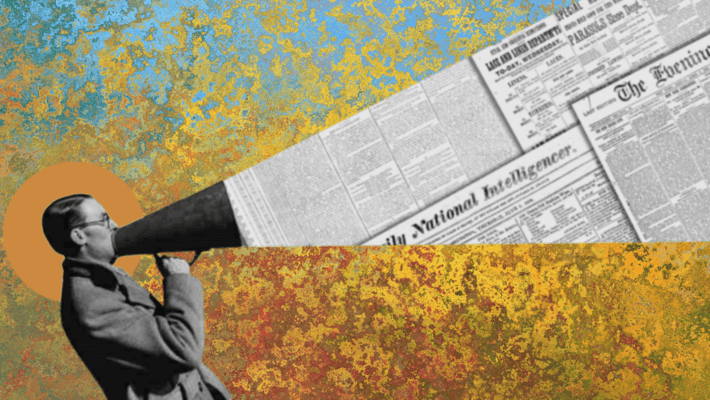 August 2021 Cannabis News Roundup
With Fall approaching quickly, we're already seeing lots of cannabis legalization news coming to a head for 2022. With New Jersey finalizing their cannabis regulations, Wisconsin moving toward legalization, and Louisiana decriminalizing cannabis, there's a lot to catch up on. Here are some of the biggest August weed news.
New Jersey Legal Cannabis Rules Released & 71% of Towns Opt-Out of Sales
On August 19, the New Jersey Cannabis Regulatory Commission adopted new rules that establish the state's legal adult-use cannabis market. These rules will govern the municipalities that haven't adopted their own rules or completely opted out of sales in general, and luckily, many in the industry like the rules they're seeing. You can read all of New Jersey's cannabis rules here, but we'll give you some of the highlights. Three types of business applications will receive priority, including Social Equity Businesses, Diversely Owned Businesses and Impact Zone Businesses. Micro-businesses that have less than 10 employees will also receive priority over larger businesses and have much lower application fees. Shortly after this ruling, municipalities had a deadline of the 21st to opt out of sales. In nearly 71% of towns, more than 400 across the whole state chose to opt out of sales entirely. Now, New Jersey faces a 5-year moratorium across the state for those trying to ban cannabis sales.
New Mexico Recreational Cannabis Production Rules in Place

It was an exciting time when New Mexico finally legalized cannabis earlier this year. On August 24, the state's rules for cannabis production finally went into effect. These rules lay out a process for companies to begin producing adult-use cannabis and caps out at 10,000 plants for a licensed grower, with additional rules in place to prevent medical cannabis shortages. New Mexico will begin accepting applications for growing this week and will release rules for retailers by the end of the year. Most importantly, adult-use cannabis sales will start no later than April 1, 2022!
Wisconsin Lawmakers Unveil Cannabis Legalization Bill
Three Wisconsin lawmakers popped over the border to an Illinois dispensary to announce new legislation that would legalize adult-use cannabis in their own state. Sen. Melissa Agard and Reps. David Bowen and Mark Spreitzer held the event at Sunnyside Dispensary in South Beloit, Illinois. As one of the few states that hasn't legalized medical or recreational use, Sen. Agard noted that a good portion of the cars in the dispensary parking lot had Wisconsin license plates and that a number of the dispensary's employees were also Wisconsin residents. This bill would allow adults 21 and over to legally possess and buy recreational cannabis from dispensaries, akin to the laws in neighboring Illinois and Michigan.
Other Cannabis News Headlines

Idaho Supreme Court Gives 2022 Cannabis Legalization Ballot Initiative a Boost
Earlier this year, Idaho Governor Brad Little signed a bill creating a more restrictive process for ballot petitioners that requires them to receive signatures from 6% of voters in all 35 counties within the state. Of course, this measure poses a big threat to the state's newest petition to legalize cannabis because of the state's historically anti-cannabis population. Luckily, on August 24, the Idaho state Supreme Court ruled this measure unconstitutional, meaning that all measures only need to cover 18 counties as before. Since the legalization initiative was cleared for signatures last month, they have until May 2022 to collect about 65,000 signatures from voters and get added to the 2022 election ballot.
Louisiana Marijuana Decriminalization Takes Effect
On August 1, the state of Louisiana's cannabis decriminalization finally took effect, and now many lawmakers and advocates are educating people about what they can/cannot do under the new law and what might send them to jail. In June, Gov. John Bell Edwards (D) signed legislation that decriminalized weed after seeing the impact that criminalization has on families and taxpayers. Under the new law, those who possess less than 14 grams are punishable by a fine of $100 and no threat of jail time.
Medical Marijuana Legal on Cherokee Land in North Carolina
The Eastern band of Cherokee in North Carolina approved growing, selling and using medical marijuana on their lands, marking the first territory within the state that legalized it. The tribe's approval of the ordinance testifies to the changing attitude of cannabis and its use as a medicine, especially with treating debilitating conditions like cancer and chronic pain. State Representatives, like Rep. Kelly Alexander of Charlotte, hope that this will inspire the state to follow suit and pass their own MMJ laws -- such as Senate Bill 711.
Did we miss any other major cannabis news this month? Share with us your favorite news stories in the comments below!