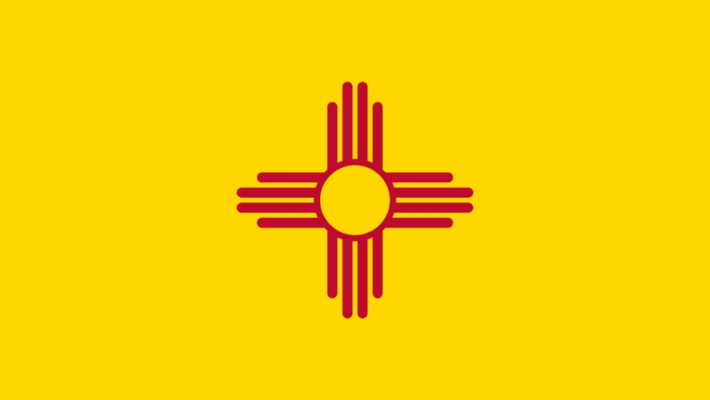 New Mexico Officially Legalizes Recreational Cannabis
New Mexico has officially legalized recreational cannabis! After years of trying, Governor Michelle Lujan Grisham signed the Cannabis Regulation Act to fully legalize marijuana on Monday, April 12th. Now that the state has legalized it, we have some questions that need to be answered. Can adults in New Mexico possess cannabis today? When will recreational dispensaries in New Mexico open? What are New Mexico's cannabis laws? Keep reading to find out more!
History of Legalization in New Mexico

Medical marijuana was first legalized in New Mexico in 2007 with the passing of The Lynn and Erin Compassionate Use Act, allowing patients with qualifying conditions to purchase up to eight ounces every 90 days. Since legalizing medical cannabis, New Mexico has added more qualifying conditions to the list to make the program more accessible to patients. Recreational cannabis in New Mexico has taken a bit longer and has been roadblocked several times. In early 2020, Senate Bill 115 almost passed, but a heavy conservative presence in the state blocked the legislation. When the 2020 election rolled around, voters in the state ousted several opponents of recreational legalization, which helped paved the way for the latest bill.
Governor Lujan Grisham has been instrumental in passing the latest legislation, calling for a special session to continue to push it forward in March 2021. Rep. Javier Martinez of Albuquerque was also a key legislator who helped push the bill through.
Legislation Focused on Equity & Economic Opportunity
With a renewed focus on repairing the damage done by the War on Drugs, many states are including measures that will seek to build a more equitable marketplace and expunge records of those with previous convictions. Governor Lujan Grisham also passed the Expungement of Certain Criminal Records Act, which will create a system to automatically expunge records for crimes that are now legalized. The Cannabis Regulation Act also has removed cannabis smell as a cause for police to search homes or vehicles.
The state has revealed its plans for taxation on cannabis products with this legislation. All cannabis purchases will have a 12 percent excise tax in addition to the state's 8 percent sales tax. Starting in 2025, the excise rate would rise by 1 percent each year until reaching 18 percent in 2030. Medical cannabis products will continue to be exempt from taxation.
What Are the New Cannabis Laws in New Mexico?
Although Governor Lujan Grisham has signed the legislation, the law does not go into effect until June 29th, 2021. After this date, the possession of up to two ounces will be legal for any adult over the age of 21. Adults may also grow up to six plants per person and twelve per household. New Mexico is unique in that cities cannot choose to opt-out of the program, but can regulate where businesses are placed in the city.
What's Next for Cannabis in New Mexico?

New Mexico established timelines that will help ensure the cannabis market is put in place in a timely manner. The first deadline is set for September 1st, 2021 establishes when the state must have the Cannabis Regulatory Advisory Committee in place - which will oversee the recreational market. At this time, the existing Cannabis Control Division (CCD) must also begin accepting licensing applications for cannabis producers, microbusinesses and those in the medical marijuana program. By January 1st, 2022, the CCD must grant licenses for training programs, grant permits for cannabis servers and begin processing licenses for all other businesses. Finally, by no later than April 1st, 2022, the recreational cannabis market must be finalized and open. Stay tuned for more updates about cannabis in New Mexico!
What do you think of New Mexico's recreational cannabis legalization? Let us know in the comments below!