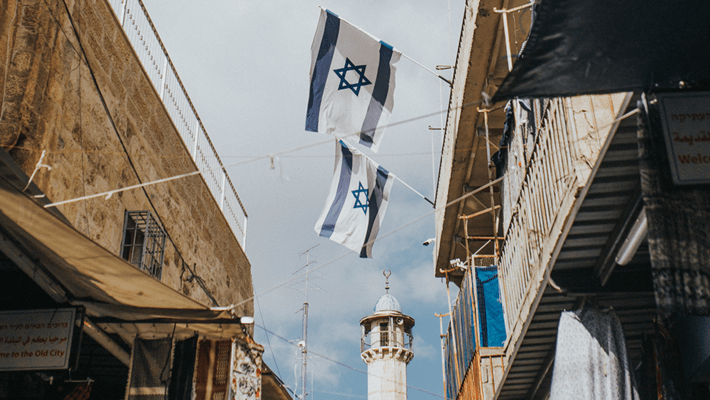 What are Israel's Plans to Legalize Cannabis?
When the media talks about marijuana legalization, it is typically contained to North America, specifically the U.S. and Canada. Beyond B.C. Bud and Cali Kush, Israel is one of the worlds trailblazing leaders in cannabis research and medical marijuana production.
Now, after decades of progressive clinical study and pharmacy dispensing, Israel is taking steps to end cannabis prohibition once and for all. So how did Israel make its way to the top of the cannabis global standings and what are the countrys plans for legalization? Read on to find out.
Cannabis Research In Israel

If youve ever walked into a dispensary and compared the selection based on percentages of THC and CBD, you can thank researcher Raphael Mechoulam, who first isolated the psychoactive and medicinal cannabinoids in a home laboratory in Israel in 1964. Mechoulams discovery has been the impetus for most marijuana research that has followed and helped give legitimacy to marijuanas medical focus that has inspired the growing global legalization movement.
Israel formally legalized the production and prescribed use of medical marijuana in 1973, spurring the creation of dozens of local cultivation, manufacturing and scientific research firms that are still active today. In addition to a continued focus on world-leading cannabis research, Israels medical marijuana program now serves more than 70,000 patients.
Is Marijuana Legal In Israel?
Just like in the United States, recent surveys of Israeli adults have found majority support for recreational cannabis legalization. A 2019 poll published in one of the countrys biggest newspapers, Yediot Aharonot, found that 55% of people adamantly supported full-scale cannabis legalization. In the same poll, 34% of respondents said that marijuana legalization would be a primary issue that will help them decide who to vote for in elections for Prime Minister.
It might seem strange that Israel has invested so much money, manpower and land in the plant before formally legalizing it. Nationwide legalization is a big step though, and if all goes as planned, Israel will become the third country in the world to legalize weed in only a matter of months.
Israels Legal Weed Plan

Currently, there are only two countries where weed is legal, Canada and Uruguay, but in November 2020, Israeli news outlets reported that Justice Minister Avi Nissenkorn announced in a press conference that the country would not wait any longer to enact total cannabis law reform.
Its time to make progress and legalize cannabis in Israel, Nissenkorn said. This is a significant, holistic, and responsible reform, which shows the State of Israel isnt ignoring reality and is going in the footsteps of developed countries.
According to the draft plan in the works at the federal level, Israel would legalize cannabis use for any adult age 21 or older. Following the model laid out in Canada, the law would restrict sales to minors, create regulations for advertising, and mandate warning labels across product sectors. Additionally, Israels legal weed plan would take cues from American legal weed states and ban public cannabis use.
The legalization law will not go into effect for at least 9 months, but in December Hagit Weinstock, a cannabis attorney working to move legalization forward told YNet News that the proposal has support across all facets of the federal government. Once the law is in place, Israels existing medical marijuana producers will have a leg up on the competition. Similar to how Californias medical producers were the first to enter the states adult-use market first, Israeli companies with warehouses equipped for cultivation and manufacturing of medical marijuana will be the first to receive recreational business licenses. To meet the expected increase in demand that will come with full-scale legalization, Israels medical cannabis companies are already preparing to ramp up production.
Were ready to triple our size the moment that its ready, Yona Levy, chairman and co-founder of Intelicanna, told Ynet.
Israels Global Cannabis Goals After Legalization

Once the cannabis program is finalized into law and active nationwide, a recent expansion of the countrys medical marijuana law is poised to turn Israel into one of the worlds top producers of legal weed.
In May 2020, Israels government approved a new law that allows the export of medical marijuana outside the country. It may seem odd to American smokers, where federal prohibition prevents state-legal weed from crossing any borders, but eventually, networks of legal weed countries will be importing and exporting cannabis, just like they do vegetables, herbs or any other legitimate products.
So where is weed legal to export? Markets in Europe, Africa, and South America, could make deals to import Israels adult-use weed stock once production starts to ramp up. Additionally, Israel already imports cannabis from other legal weed countries, opening possibilities for a two-way international market. Who knows, eventually, federal legalization in the US could bring California cannabis to Tel Aviv.
Are you already planning a trip to Israel once the country goes fully legal? Let us know if youre planning to check out the next fully legal country in the comments below!