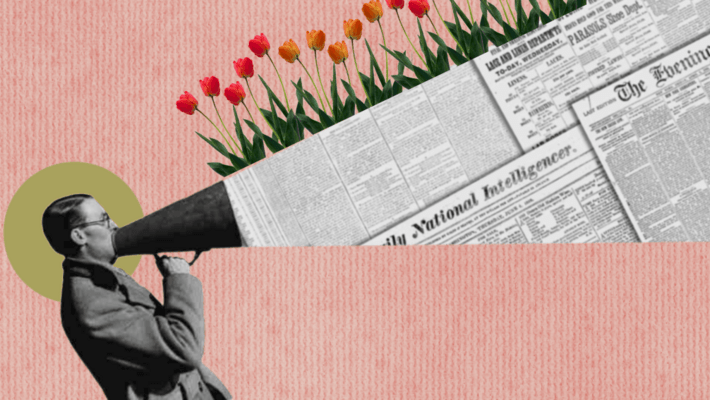 May 2021 Cannabis News Roundup
The cannabis industry had lots of exciting news in April and May was no different. Every month, it seems like a new state is legalizing cannabis, but unfortunately, others are not on the same wavelength. While we have exciting news with Alabama legalizing medical cannabis, Mississippi's Supreme Court overturning its voter-approved cannabis initiative is exactly the opposite. Federally, Republican lawmakers are introducing their own bill to legalize cannabis, emphasizing state's rights and individual freedoms. Next, the DEA has finally approved new growers for medical cannabis research, opening the door for more accurate studies on how the plant interacts with people. Finally, Illinois and Colorado are making strides against the War on Drugs and improving cannabis laws within the state. Keep reading for more!
Mississippi Supreme Court Overturns Voter-Approved Medical Cannabis Initiative

In the November 2020 election, 73% of Mississippi voters supported legalizing medical cannabis. This majority decision was overturned by the state Supreme Court on May 14 due to a loophole in the state's constitution. State statutes call for petitioners in Mississippi to collect signatures from an equal number of signatures from five congressional districts, but in 2000 the state re-districted to only four congressional districts. The court ruled that since the state failed to update legislative guidelines that the initiative was indeed unconstitutional, and that updating those guidelines is not within the scope of the court's power. The governor may be able to pass an identical initiative, but it is unclear whether this will happen or not.
Alabama Legalizes Medical Cannabis
On May 17, Alabama Governor Kay Ivey signed SB 46 into law, legalizing medical cannabis within the state! Also known as the Compassionate Care Act, this law makes Alabama the 37th state to officially legalize for medicinal purposes in the United States. Even though Gov. Ivey signed the bill into law, this does not mean you can immediately apply for a med card. Alabama won't even start accepting applications for dispensaries until September 2022, but we're hoping sales will start sometime in 2023. Also keep in mind that you won't be able to just start smoking, even if you're getting a med card! Alabama's law only allows medical patients to consume THC pills, lozenges, oils, suppositories (cannabis inhalers), gelatin cubes, nebulizers and patches.
Other Cannabis News

Republicans Push for Federal Legalization
On May 13, Republican lawmakers introduced legislation that would legalize and regulate cannabis, saying it was necessary to "ensure individual liberties" and protect states' rights. Dave Joyce (R-OH) and Don Young (R-AK) proposed legislation that would remove cannabis from the Federal Controlled Substances list, create a regulatory framework similar to the alcohol industry. It would also allow the Department of Veterans Affairs to prescribe medical cannabis, and finally, protects financial institutions dealing with cannabis growers and distributors. Stay tuned for updates here!
DEA Approves 4 New Medical Marijuana Research Growers
For the past 50 years, the University of Mississippi has held a monopoly on growing government research cannabis. Bud you pick up from the dispensary is usually higher quality weed that's covered in trichomes and reaches up to 30% THC, but unfortunately, this medical research cannabis hardly reaches 13%. Back in 2016, the administration announced that they would approve new growers for medical marijuana research, but waited several years until May 14, 2021, when they finally announced 4 new medical cannabis research growers.
Colorado Governor Signs Bill Doubling Cannabis Possession Limit

On May 20, Colorado Governor Jared Polis signed House Bill 21-1090, eliminating the possession charge for carrying two ounces of marijuana or less. Additionally, courts could seal cannabis conviction records without consulting the district attorney as long as the proper paperwork is filed. This is exciting news in the fight against the War on Drugs, which disproportionately affects people of color.
Social Equity Bill Passes Illinois House
Earlier this month, Illinois lawmakers introduced a bill that would revamp the state's process for awarding licenses to more than 110 recreational dispensaries. On May 26, House Bill 1443 received bipartisan approval passing 77-33. This bill increases ownership of recreational dispensaries by black or Hispanic people and women. This is great news for the Illinois cannabis industry and allows for more people to support BIPOC-owned cannabis businesses, especially since the system often works against these people most impacted by the War on Drugs.
Did we miss any of the latest cannabis industry news this month? Let us know in the comments below, or sign up for our newsletter & get headlines delivered to your inbox weekly!