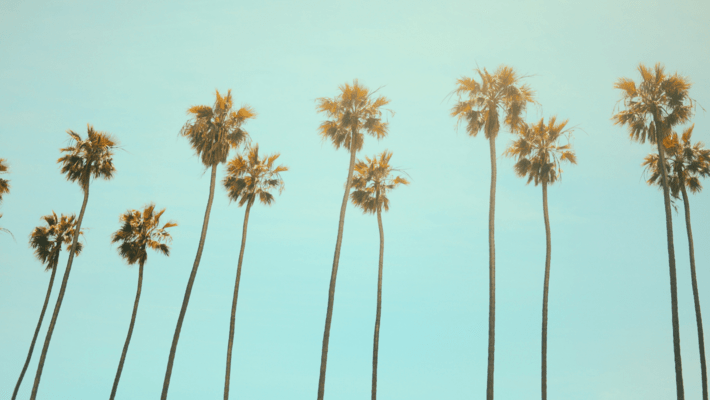 California's Cannabis Industry Might Collapse if the State Doesn't Intervene
California has the largest current revenue from legal marijuana sales in the United States by far - and yet, did you know that the state's cannabis industry is on the verge of collapse? In December 2021, the leading cannabis companies warned Governor Gavin Newsom that the state's legal industry was on the brink of collapse and needed immediate tax cuts and a rapid expansion of retail outlets to steady the shaky marketplace. If unchecked, the black market could overwhelm legal sales, and the emerging powerhouse that is California weed could collapse. Here's what we know about the letter from cannabis companies and the state of marijuana in California.
The Letter from Cannabis Companies to California
On December 17th, 2021, dozens of major players in the California cannabis industry, including CEOs, growers, and advocates, held a press conference that promoted a letter to Governor Gavin Newsom, President Pro Tempore Toni Atkins, and Assembly Speaker Anthony Rendon, which is also tied to a petition on change.org. Some of the cannabis leaders that signed the letter include Adrian Sedlin, CEO of Canndescent, Beth Thuna, CEO of HPC Cannabis Dispensary, Conrad Gregory, President of California Cannabis Industry Association Executive Board, Jerred Kiloh, President of the United Cannabis Business Association trade group, Kristi Palmer, Co-founder of KIVA Confections, and Dale Gieringer, California NORML Director.

The letter draws attention to the 2016 California Proposition 64 (aka The Adult Use of Marijuana Act), of which the primary goals were to effectively regulate the growth and sale of cannabis, drive out the cannabis black market, and discourage the use of marijuana by minors and abuse by adults. The letter claims that these goals have not been met - that the current regulations are driving legal cannabis business under, that equity has not been properly provided and that minorities are still being harmed by the war on drugs, that taxation reduces the capacity for the market to grow, and that the illicit market is running rampant with as much as a 75% share of cannabis consumed in California.
The California cannabis industry outlined three specific requests in their December 2021 letter: 1) Eliminate cannabis cultivation taxes, which no other agricultural product has; 2) Host a three-year holiday from excise taxes so the industry can build a foundation; 3) Expand retail access by making cities and/or counties exercise Prop 64 if it had majority approval, intending to have one store for every 15,000 people across the state. Cannabis leaders asked within the letter that these three points be included in the 2022 State Budget and that legislation works with them to create a process that fulfills the promises of Proposition 64.
The Price of Californian Weed

As of January 1st, 2022, the cannabis cultivation tax is $10.08 per dry-weight ounce of cannabis flower, $3.00 for leaves, and $1.41 for cannabis plants. Legal marijuana is taxed four times in California, with a cultivation tax on the farm by growers, a state and local excise tax paid for by buyers, and a sales tax paid by customers. Despite all the taxes, cannabis consumers in California don't pay as much as you might expect for their weed. Prices across the state dropped upward of 60% in 2021, with the average ounce costing around $200-250. This is largely because there is more marijuana being produced than can be legally bought. As of October 2021, a majority of Californian cities still ban the sale of cannabis - California only has 2.1 dispensaries per every 100,000 residents (compared to 17.9 in Oregon, 14.2 in Colorado, and 20.3 in Alaska). This has a massive effect on the black market's continued success.
The Californian Black Market
Roughly 75% of cannabis consumed in California is illicit, outside of the current legal, regulatory structure. Many factors play into why the California cannabis black market continues to thrive. While the state has legalized recreational weed, most cities don't allow the sale of cannabis, meaning that residents have to travel to get legal weed which drives consumers to the black market. The other major factor is current taxation. Cannabusinesses pay roughly 70% in taxes. These higher tax rates make it nearly impossible for smaller businesses to survive, meaning individuals that would own legitimate dispensaries and grow on legitimate farms have to choose between making money on the black market or going straight and being driven into the ground. All of these factors are the major reasons why cannabis industry leaders have joined together to force legislative change. The California cannabis industry cannot compete with the black market at this rate, nor will they be able to continue to operate with current taxation levels and operational restrictions.
What the Future Holds

This most recent letter and petition (which had 3,327 signatures as of January 18th, 2022) were spurred on by an ongoing lack of legislative attempts to fix the current situation in California cannabis. Despite the state's recent $31 billion surplus, California raised the cannabis cultivation tax earlier in 2021. This led Michael Steinmetz, co-founder of Flow Cannabis Co., to write an op-ed on Medium that criticized the California Department of Tax and Fee Administration's increase of the cultivation tax. His position helped spark the letter that called for three key points to be added to California's 2022 State Budget. On Monday, January 10th, 2022, Gov. Newsom proposed a budget that supports cannabis tax reform and works with the Legislature to bring stability to the cannabis industry. The new budget assumes that California will collect $787 million in cannabis revenue during the 2022-23 tax year and that $595 million of it will be allocated to youth substance abuse treatment, support public safety, and reduce the state's illicit cannabis market. Hopefully, Gov. Newsom's proposal will be approved and the state can begin to stabilize, grow the industry, and bring down the black market.
What is your take on the current situation in California? Let us know in the comments below if you're a resident and what the legal cannabis culture is like in your area.