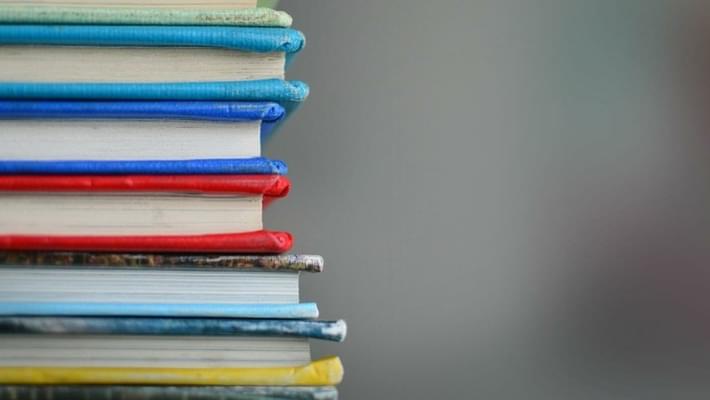 Beal University of Maine Launches Cannabis Degree Program
College and marijuana go together like peanut butter and jelly, or OG Kush and a ten-foot bong. Most stoners fondly remember their time getting high in higher education, trying cannabis for the first time, or perfecting the art of rolling a beautiful joint. Cannabis is no longer just something to do once you get home from class. It's an industry growing as strong as a strain with 20% THC, meaning that more and more careers in cannabis are becoming possible. As these careers open up, universities are also looking for ways to educate the next generation of botanists, chemists, entrepreneurs, and physicians. Maine's Beal University has made news as one of the first American universities to offer a complete cannabis degree program. What is the value of studying cannabis as a career in one of these programs?
Business Matters
In many aspects, the business of cannabis is not that different from other industries. Many universities offer programs in the business of brewing beer or distilling whiskey, reflecting the economy's appetite for recreational substances. Cannabis entrepreneurs may lack the slick suits and haircuts of Fortune 500 CEOs, but they are pushing the industry towards mainstream standardization. Cannabis is a $25 billion industry in the United States, a figure that will grow nearly tenfold by the end of the decade. Decriminalization and legalization, especially on a federal level, will only cause this to accelerate. Furthermore, the medical potential of cannabis means that there are lots of healthcare dollars just waiting to flood the cannabis scene.
Universities like Beal want to make money just as badly as cannabis entrepreneurs. At a time of shrinking enrollments and tighter budgets, many universities are aggressively competing for new students. Just a decade ago, you could not find a single university offering a single subject in cannabis. Today, 19 universities offer some sort of coursework, with a few providing full cannabis degrees.
Beal's Degrees

Beal University's Cannabis and Medicinal Plant Sciences Degree programs offer three pathways toward a degree to give them their official names. All three degrees can be earned entirely online.
The Associate of Applied Science in Cannabis Business Administration degree is a 20-month program primarily based on the business of pot: management, marketing, accounting, and law. This is best for entrepreneurs who want to open their own dispensary, build a brand, and be their own boss.
The Associate of Science in Cannabis Laboratory Studies degree is another 20-month program, giving students the skills needed to delve deeper into the biology and chemistry of cannabis. This is best for the scientists in training who want to experiment with new forms of cannabis and create better, more potent, or unique strains.
The Bachelor of Science in Medicinal Plant Studies is a 34-month course that provides instruction on the fundamental biomedical and biochemical principles of cannabis. This is best for those who want to pursue a career in cannabis to provide health options for users.
Beal's medicinal cannabis program has earned support from certified nurse practitioner AnnMarie Fredericks and registered nurse Merideth Albert of Vetted Cannabis, a medicinal dispensary based in Sanford, Maine. The two nurses endorsed the program as a pathway for education and enrichment in the growing medicinal cannabis industry.
Education Options
Beal offers a variety of cannabis programs to choose from, but they are not the only university with such offerings. Many states with decriminalized or legalized cannabis provide coursework and full degrees related to bud. Colorado State University-Pueblo offers a Cannabis Biology and Chemistry four-year bachelor's degree, with tuition rates of $30,000 to $50,000 per year. Lake Superior State University provides a four-year bachelor's degree in Cannabis Business and Cannabis Chemistry and a two-year associate's degree in Cannabis Science. Northern Michigan University offers certification programs useful as stepping stones for career pathways, such as a Cannabis Law and Policy Certificate. At just 6 months in length and $3000 in tuition, these certifications provide a faster and cheaper route than a full degree. New Jersey's Stockton University provides a minor in cannabis studies for those who want to combine marijuana studies with another degree option, as well as individual modules on cannabis business for $500 per unit.
Careers and Coursework

Like many other things in life, sometimes direct experience can be more beneficial than book smarts. Those who want to make their way in the cannabis industry may find they learn more practical information by starting at the bottom as a humble budtender. However, the career earnings of those with college degrees are higher than those without degrees by a significant margin. A bachelor's degree holder earns an average of $20,000 per year more than an associate's degree holder, adding up to nearly one million dollars of career earnings. If you want to accelerate a career in cannabis, getting the proper education can provide a foundation towards making it big in a lucrative industry.
Have you taken any university coursework related to cannabis? Do you work in the industry or want to work in the industry? Let us know in the comments below!