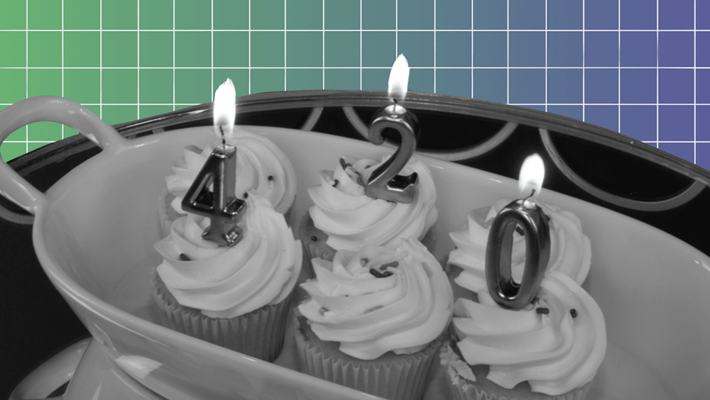 4 Cannabis Recipes to Make for 4/20
Everyone loves a good night in the kitchen, cooking up something tasty, decadent and most importantly, something that will get you stoned all while doing it. With the pandemic, people were stuck in their homes like never before, also bringing a huge emphasis on eating at home, too. With 4/20 quickly approaching, let's start cooking with our favorite herb, weed. Even some of the most veteran smokers have no idea how to make edibles, as it is an art form that is difficult to master. Below we've broken down some things to remember about edibles and even included some fun recipes that aren't your typical pot brownie.
How to Make Easy Edibles

Making an edible isn't always a cakewalk, but there are a few tips and tricks to always remember when learning how to make edibles with weed, to ensure that they taste delicious. Before really diving in, it is always paramount to remember the golden rule of consuming any sort of substance. Start low, go slow and remember that you can always add more THC to the next batch because no one likes that edible hangover. When we consume edibles, THC becomes more potent and longer-lasting than with smoking. If you want the edible taste and feel without the hangover, try infusing any of these recipes with CBD oil from CBD Infusionz instead of cannabis-infused products!
Decarboxylation
The raw weed you grabbed from the dispensary, unfortunately, cannot be thrown into any recipe. An important process called decarboxylation needs to take place before anything happens to ensure you feel all of the fantastic effects that can accompany THC edibles. The precursor to THC is THCA, and decarboxylation is the process of removing a carboxyl ring to complete the process. This way, you will be able to ingest and feel all the effects you're in search of when consuming cannabis.
How to Make Cannabutter (or Oil)

Recipes of most edibles include cannabutter or oil, so once you can make cannabutter, you are practically in the clear to make as many tasty weed treats as you wish. You'll only need two things, one pound of unsalted butter and 1/4 ounce of cannabis flower. Once you have decarboxylated your weed, you'll grab a saucepan, melt and mix butter with two cups of water. You'll let it simmer for about two hours, stirring occasionally, while not letting the temperature exceed 190 degrees Fahrenheit. When the butter is thick and glossy, strain it over a large glass bowl and let cool for 30 to 40 minutes and refrigerate overnight. You are now ready to cook and create!
Of course, the quickest and easiest way to make cannabutter (or oil) is using the LEVO II Infuser! Simply add your cannabis to the herb pod, and wait for the machine to decarboxylate for you. Then open the lid again to add your butter or oil, and wait while it does the infusing for you!
Dosing Your Edibles
Dosing is the trickiest part of the whole process. There is never an exact science and unless you have become a pro at making edibles, most people will suggest using a dosing calculator. If you find that you're up for a challenge and want to do it by hand, here are a few tips. You want the cleanest numbers possible, so use a classic edible recipe that requires one ounce (28 grams) for every cup of butter or oil. It's hugely important to know your THCA percentage and to remember that there is a potency retention rate of 90% (roughly) from THCA to THC.
Storing Your Edibles
Worried about someone getting into your stash or new recipe? Stashlogix has tons of great smell-proof & lockable containers to keep your stash protected!
Not Your Average 4/20 Recipes
With so many edibles recipes out there, don't be basic by making your everyday brownie recipe. Try one of our awesome recipes to really get baked.
Homemade Chocolate Cake

Sure, we know you've had a few pot brownies in your day. This is a fresh take on a classic with a nice chocolatey surprise in the middle. Check out the ingredients below!
Ingredients:
3/4 cup of canna-oil
1 ounce of your favorite dark chocolate cake mix
3 eggs
1-ounce box of Jell-O instant pudding, chocolate flavor
2 cups of cold milk
16 ounces of chocolate frosting
Instructions:
Preheat the oven to 400 degrees Fahrenheit.
Mix the ingredients just like it says on the side of the cake mix box. When it comes to the cooking oil, you are going to swap that out for canna-oil (or CBD oil).
Pour the cake mixture into two evenly sized pans and bake for 30 minutes. A good way to see if it is finished nicely is if a knife can come out of the cake clean when you stick it in.
Make the pudding mix, following the Jell-O box guide, and spread a layer over the top of one of your two cake pans. Put the other cake on top to create a decadent, triple-layer cake. Smother your cake in chocolate frosting.
Buffalo Chicken Dip

Everyone loves a classic dip, so you might as well throw in your favorite herb to the mix to bring the fun to the party. For this medicated buffalo chicken dip, you'll need the below ingredients and a 9x9 baking dish.
Ingredients
1/2 cup cannabutter
1 & 1/4 pound of chicken breast, baked and pulled apart
16 ounces of cream cheese, softened
12 ounces of shredded cream cheese
1 cup of ranch dressing
3/4 cup of your favorite hot sauce.
Optional
Some optional additions include adding a pound of bacon, cooked and cut into small strips or some jalapenos with the seeds, to heat things up.
Instructions
Preheat your oven to 325 degrees Fahrenheit.
In a mixing bowl, combine the cannabutter, cream cheese, ranch dressing and hot sauce.
Next, add the chicken and bacon (optional) and mix thoroughly.
Spread the mixture into a baking dish and lightly coat it with butter.
Bake for 25 to 30 minutes.
Top with cheddar cheese, then bake for an additional 10 to 15 minutes.
Serve with tortilla chips, voila!
Cannabis Ranch Dressing

This recipe doesn't need a whole lot of introduction. Put this with your favorite veggies, your pizza or pretty much any other food item you can think of. Trust us, you won't regret it. For this recipe, you'll need the below ingredients:
1 cup of Greek yogurt
1 tablespoon of milk
1 teaspoon of white vinegar
1 teaspoon lemon juice
1 teaspoon garlic powder
1 teaspoon onion powder
Cannabis oil, as desired (or swap CBD oil)
1 teaspoon dried chives
1 teaspoon dried parsley.
1/2 teaspoon dried dill
1/2 teaspoon salt
1/4 teaspoon ground pepper.
Instructions
In a large mixing bowl, combine the yogurt, milk, vinegar, lemon juice, garlic powder, onion powder, cannabis flower, chives, parsley, dill, salt and pepper.
Whisk until all ingredients are incorporated nicely, giving you a smooth mixture.
Relish in your creamy mixture and enjoy.
Cannabis Spinach & Artichoke Dip

Another spin on one of our favorite dishes that is savory and fulfills all of your cheesy, stoner dreams. Ingredients are as follows:
8 ounces of cream cheese
2/3 cup sour cream
1/3 cup of mayonnaise
4 to 6 tablespoons of cannabutter (or CBD oil)
2 cups of mozzarella cheese
2 cloves garlic (minced)
1/2 cup parmesan cheese
1/2 cup gruyere cheese
10 ounces of frozen chopped spinach
14 ounces of artichoke hearts
Your favorite bread or chip to dip.
Instructions
Preheat the oven to 375 degrees Fahrenheit.
In a mixing bowl, combine your cream cheese, sour cream, cannabutter, mayonnaise and garlic until fluffy.
Stir in 1 cup of your mozzarella cheese, parmesan cheese, gruyere cheese, spinach and artichokes.
Place into an oven-safe dish and top with the remaining mozzarella cheese.
Bake for 25 to 30 minutes or until the mixture is bubbly and the cheese is browned.
Chop up your bread, grab your chips or toast your pita bread for the dipping.
Take out your dip, add more cheese to the top if you so desire.
Get stoned while eating.
Have you made any of these recipes listed above? Any tips on how we can improve ours? Let us know in the comments below!