How to Make Your Own CBD Skincare Products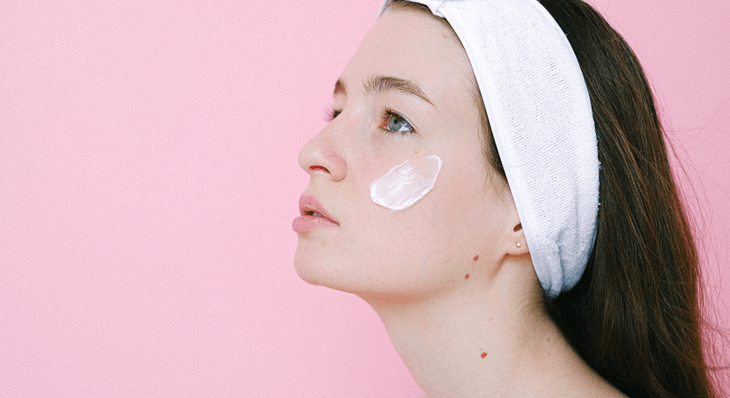 Cannabidiol, otherwise known as CBD, has captured the attention of the skincare world as an immensely popular ingredient in beauty products. Seduced by this explosive CBD trend, many brands have included this ingredient in their skincare formulations, with the range of products comprising of both topical and oral applications. Seeing as how steep the price tag on a lot of cannabidiol skincare products are, we will share a couple of recipes so you can make CBD skin cream and a DIY CBD face serum as well as how to add CBD oil to homemade lotion.
What is CBD and How Does It Work?

One of approximately 100 different cannabinoids, cannabidiol (CBD) is the major non-psychoactive compound found in marijuana with huge therapeutic potential. When CBD is applied to the skin, it can connect with the receptors within our body's endocannabinoid system that has control over certain skin physiological processes. However, despite its promising potential and large numbers of studies that have exhibited a range of effects for topical application, more irrefutable clinical data needs to be confirmed in order to validate these outcomes since there is not enough research yet to prove the efficacy of CBD.
Benefits of CBD
Studies have shown that the benefits of CBD in topical skincare products include antiproliferative (impedes cell growth) and anti-inflammatory activity, control of sebum production and sebocyte proliferation. There is also evidence that cannabidiols play a role in the oversight of symptoms resulting from skin conditions such as eczema, atopic dermatitis and acne, which in turn alleviates inflammation, eases the constant itching feeling and assuages chronic pain. There's no wonder as to why skincare formulators gravitate towards CBD as an ingredient in their products.
CBD Tinctures and Isolates
While doing your research on CBD, the terms full, broad-spectrum and isolate will most likely pop up. Broad-spectrum CBD consists of the entire range of naturally occurring compounds in the weed plant, but THC (psychoactive component) is not incorporated whatsoever in this extract, while full-spectrum CBD also encompasses all of that along with the possibility of THC being present in trace amounts up to 0.3%. On the other hand, CBD isolate, primarily extracted from hemp, is the purest form of cannabidiol due to its small concentration of THC. The isolate is created by eliminating all other compounds found in the plant, which also includes other cannabinoids isolating the CBD.
These extracts are soluble in oil, therefore can be added as the oil in the recipes. The ingredients will work well when making CBD lotion as well as serums, salves, creams, emulsions, etc.
Different Types of CBD Topicals
The most popular type of cannabidiol skincare products are balms, salves and ointments, which all usually share similar common core ingredients such as hemp extract, a fatty oil base and natural wax. The main differences between these three topicals lie in the consistency. Balms are typically thicker with a higher concentration of natural wax, whereas ointments and salves are runnier because of their lower wax content.
CBD lotions and creams are pretty comparable to salves and balms, except for the fact that they consist of a combination of oil and water. These skincare products are formulated to lock in moisture and hydrate the skin, hence why the ingredients list is much bigger. The topicals are then infused with CBD extract in order to administer the added benefits that come with usage. Where the objective of a balm or salve is merely to get the cannabidiol content to the skin, lotions and creams also offer other additional benefits aside from just the application of CBD to the skin, which can lead to outstanding synergies.
CBD Oil

For the recipes provided ahead, you will need CBD oil as one of the ingredients. As a one stop shop for all-things CBD, (or if you don't feel like making your own) check out our friends at CBD Infusionz. We have linked a homemade CBD oil recipe here if you wish to create your own. You may be wondering, can you add CBD oil to lotion and how much CBD oil to put in lotion? If you wanted to make your own CBD lotion with a lotion you already have on hand, you definitely can use cannabidiol oil to make that happen by simply mixing it in with your skincare product. The CBD skincare recipes below have the required amount of CBD oil needed in order to create them, so there's no need for guessing when it comes to the dosage.
How to Make CBD Body Butter

Ingredients
Jar, double boiler, mixer
1/2 cup of olive, jojoba, or almond oil
1/2 cup shea butter
1/2 cup of coconut oil
1-3 grams of CBD oil
1/2 cup of cocoa butter
optional: 15-30 drops of essential oils for desired smell
Directions
With the exception of the CBD and essential oils, combine all ingredients in the double boiler. After placing the mass onto the heater, stir until the mixture is completely melted and combined together before adding in the oils. Let everything sit and cool down for a bit.
Now, if desired, add the essential oils. Put the boiler in the fridge for about an hour so that the mixture can harden slightly, being careful not to leave it in there for too long.
Once that hour is done, take the boiler out of the fridge and use a mixer to whip up the concoction for about 10 minutes. The texture will get fluffy once it is done.
Pour the DIY CBD skincare product into a glass jar, storing it in the fridge for at least 15 minutes.
How to Make CBD Face Serum

Ingredients
Small bottle
1.5 oz CBD oil
5 drops lavender oil
1.5 oz argan oil
5 drops rosehip oil
Directions
Combine all ingredients in the small bottle, ensuring the finished product is stored in a cool and dry place.
Have you ever made your own CBD skincare products? Share with us in the comments below!