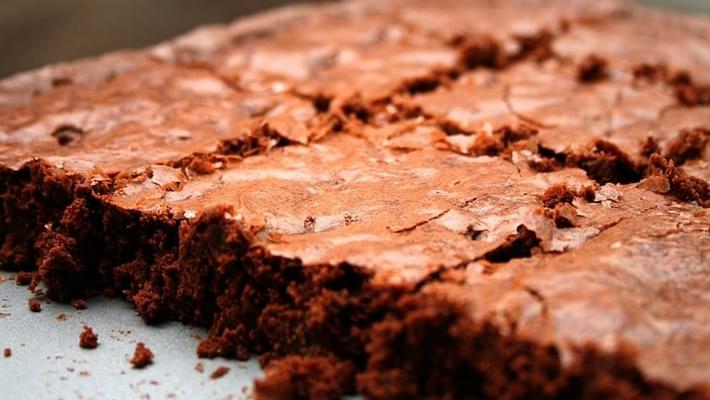 Colorado's Best Edibles
The marijuana industry has rapidly expanded in recent years, with the state of Colorado being a central hub of the cannabis industry. Since recreational legalization in the Centennial State passed via a 2012 ballot measure known as Amendment 64, the legal cannabis business has been booming in Colorado. In the decade since legalization the state has sold $12 billion dollars worth of cannabis products, collecting an astounding $2 billion more in taxes alone. Just last year, the state of Colorado generated a record $423 million in cannabis taxes, showing that the flourishing culture of cannabis in the state of Colorado is showing absolutely no signs of slowing down anytime soon.
Along with the massive influx of consumer dollars, however, the reality of state-wide legalization of pot has opened the door for previously impossible collaborations with a wide range of existing industries ranging from medicine to artisanal cooking. Chefs and gourmands were introduced to cannabis-infused cooking, leading to a refinement of edible weed previously unseen. Chefs like Andrea Drummer and Joline Rivera are bringing cooking with marijuana to elevated levels of sophistication and public acceptance. That wider acceptance of edibles and other cannabis-infused treats is likely a key reason why it's one of the fastest-growing portions of the legal cannabis market at the moment. According to Seattle-based cannabis analytics firm Headset, their analysis of seven legal cannabis states, of which Colorado was one, showed that sales of adult and medical-use edibles grew by about 60 percent in 2020, inflating from $767 million in 2019 to an astounding $1.23 billion. For those who aren't great at math, those numbers mean that edibles sales outperformed the total cannabis market by about 54 percent last year.
In this article, we're going to highlight some of the best, tastiest, and most mouth-watering edible options that Colorado cannabis enthusiasts have access to at their local dispensaries. After all, edibles are a great way of consuming cannabis without all of the detrimental effects of smoking standard cannabis flower in the form of joints, bongs, or blunts and vaping various forms of cannabis concentrates. Any form of smoking isn't recommended by doctors, while edibles allow you to get all of the cannabinoid power without the downsides for your respiratory system. That's why we're going to include some variety in options on this list, ranging from some of the best edibles in Denver to mouth-watering treats in Colorado Springs, Aurora, and everywhere else within state borders. So with that in mind, check out our list of ten of the best cannabis-infused edibles you can get in Colorado!
The Top 10 Best Edibles to Buy in 2020

To start off our list we wanted to recommend a product that's simple to use, tasty to consume, and gives users that classic cannabis edibles vibe. That's why Wana brand gummies stand out so much. Each of these potent little gummies comes with 10 mg of THC per piece and are available in delicious flavors like appletini, orange and cherry sunrise, cosmopolitan, island punch, peach, pina colada, and strawberry margarite, just to name a few. With mixes of indica, sativa, hybrid, and 1:1 CBD and THC strains infused into these chewy little treats, there's something for everyone from Wana. On top of all of that, these are fast-acting edible that kick in after only about 30 minutes, making them simple and easy to dose effectively. If you're looking for a tasty edible with enough power to get the job done, we highly recommend these gummies!
Ranking: 7/10

If you're looking for an edible that's as natural tasting as it is potent, then look no further than Julie's nutty bites. Made using only the high quality organic single cannabis strains for their cannabutter, which is then mixed with maple syrup, honey, and a hint of cinnamon, these simple and tasty bars are for the health-conscious stoner looking to avoid all of those processed ingredients and sugars in other edibles. With each of their bites containing between 5-10 mg of THC and every single one being gluten, pesticide, and refined sugar-free, these edibles are about as healthy as can be when it comes to cannabis-infused edibles.
Ranking: 7.5/10

There are very few cannabis-infused treats more iconic than the good old pot brownie. So why not dip back into the well that is Love's Oven for one last time to highlight some of the best pot brownies in Colorado! Available in flavors like turtle brownie, s'mores, fudge brownie, and peanut butter, and with each bite containing around 10 mg each of THC or CBD, these brownies check all the boxes for awesome edibles. They're tasty, get you high like they should, and are simple to dose as long as you read the packaging. It's hard to go wrong with a cannabis-infused treat this tasty!
Ranking: 8/10

The experienced stoner knows how valuable being low-key, discreet, and under the radar can be when it comes to cannabis. Being too obvious and out in the open about your cannabis is a great way to attract unwanted attention. So for this entry on the list, we wanted to highlight an edible that is as discrete and simple to dose as it is powerful and user-friendly. These little drops from 1906 are meant to be dissolved with a favorite drink and come in six different formulas each designed for different occasions. Want to be productive and get a project done? Eat the Genius tablets and feel energized by the blend of caffeine and THC that will have you going for hours. Looking to fall asleep quickly? Try their Midnight blend. No matter what you're looking to do or what effects you're looking to enjoy, 1906 likely has a drop that will suit your need. With each pill containing about 5-10 mg of cannabinoids, these little tablets have more than enough juice to get pretty much any job done!
Ranking: 8/10

The Dutch Girl line of Stroopwafels are a perfect companion to a hot cup of coffee and a cold day. These little delicacies take their inspiration from traditional stroopwafels, with each package containing two miniature soft waffles with caramel, strawberry, or chocolate spread between. Each waffle treat is infused with about 50 mg of THC each, which means that they're about as powerful as they are tasty. We highly recommend these treats the next time you stop into a dispensary in the Centennial State!
Ranking: 8/10

Love's Oven bakes some of the best edibles in Colorado, so it only makes sense that they're appearing more than once on this list. This time, we wanted to highlight their Peace Mountain edibles collection. With delicious flavors like birthday baked, chocolate chippy hippy, and cinnabong, each variety of these treats is tastier than the next! With each cookie sandwich containing about 10 mg of THC, with 100 mg per each bag, these ultra-sharable edibles will have everyone rolling in no time!
Ranking: 8.5/10

There are very few ingredients that people love more than chocolate. Whether it's to satisfy a sweet tooth, whetted your appetite, or just because it tastes so darn good, it's hard to go wrong when it comes to chocolate treats. That's where Love's Oven signature chocolate edibles come in!
Available in two different versions, with their Sinsere Chocolates line crafted from high-quality cannabis oil and Belgian chocolate and the Tommy Chong line hand-selected by the legend himself, both are delicious and well worth checking out on your next trip to the dispensary. Available in delicious flavors like pecan sandie cookies, peppermint patties, peanut butter cup, ice cream sundae brownies, and black forest cherry chocolate, just to name a few, these edibles are as decadent as it get when it comes to edibles in Colorado.
Ranking: 8/10

1906 makes some of the best edibles in Denver, let alone the state of Colorado. They use a proprietary process of weed extraction to ensure that no cannabinoids are lost in the process and they pay high attention to the quality and source of their ingredients. They use single strains for their edibles guaranteeing a memorable high more reminiscent of a mental smoking high than the traditional body heavy high edible. The Chill bar is designed for relaxation and delivers fully upon that promise exactly as advertised!

Ranking: 9/10

This classic cookie recipe also translates into one of the most incredible edibles ever. This sativa dominant cookie provides an excellent and functional high that adds a little zest to any activity. The flavor and texture of this cannabis-infused edible is on point and the massive dose of 65 mg of THC per cookie is some of the highest in a single edible in the state. Simply put, these cookies have the perfect soft on the inside, crunchy on the outside texture and the high isn't overpowering despite the massive cannabinoid dosage, though it's certainly notable for the giggly nature of its high.
Ranking: 9.5/10

Cheeba Chews is one of the best edible makers in the world, with a range of THC and CBD-infused candies and products. The gummy line comes in a range of flavors and cannabinoid contents, with 1:1 THC-CBD edibles for a perfect relaxing high. If you want a little more pep in your day, try the sativa watermelon candies for a high that is both energetic and long-lasting. If you live in Colorado and haven't tried Cheeba Chews' premier line of edible treats, pay a visit to your local dispensary today!
Ranking: 10/10