Colorado's Best Edibles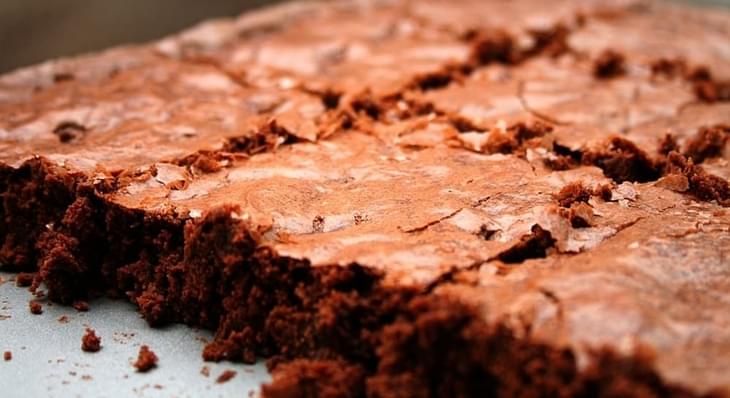 The marijuana industry has rapidly expanded in recent years, with the state of Colorado being a central hub of the cannabis industry. The state-wide legalization of pot opened previously impossible collaborations with a wide range of existing industries, from medicine to artisanal cooking. Chefs and gourmands were introduced to cannabis-infused cooking, leading to a refinement of edible weed previously unseen. Chefs like Andrea Drummer and Joline Rivera are bringing cooking with marijuana to elevated levels of sophistication and public acceptance. It's now possible to go into a dispensary and buy delicacies spanning chocolates, candies, pastries and even some savory edibles. The edible industry has grown so much that there is now dissolvable THC and CBD available to buy- just stir it into a favorite dish and voila, an edible masterpiece is ready to eat.
Sweets and baked goods have been the traditional avenue for edible creation due to the high fat content and relative simplicity of their recipes. Marijuana is fat soluble and cannabinoids will bond with fat particles allowing for absorption by the human body. Cannabinoid extraction has progressed so that fat is no longer the only way to extract cannabinoids. Weed has a powerful flavor that doesn't always mix well with sweets but sugar bonding and other methods make it impossible to taste even a hint of weed in a lot of these edibles. Now that flavor is no longer an impediment, gourmet edibles have experienced a renaissance and encompass a huge variety of sweets and savories to satisfy any palate.
The Top 10 Best Edibles to Buy in 2020

These gummies are potent little cheba chews. They are simple sugar gummies with natural tasting fruit flavors. The high is incredibly consistent and always enjoyable. One of the best aspects of Wana's gummies is their quick activation time. Within 30 minutes the effects are noticeable and notable. The Indica gummies are especially notable for their potency.
7/10

The Nutty bite has a perfectly balanced flavor that goes with any time of the day. This company uses high quality organic single strains for their cannabutter and their recipes are free from gluten, refined sugars and pesticides. Their attention to quality shows in their conscious approach to ingredients, quality of high, and overall flavor.
7.5/10

Love Ovens Turtle Brownies may be the best pot brownies you'll ever try. These little brownies are decadently satisfying and have never failed to deliver a quality, relaxed high. Just be careful, these little Colorado brownies are tasty enough to eat three or four in a row, but powerful enough that one will do just fine.
8/10

These little drops are meant to be dissolved with a favorite drink and come in different formulas designed for different occasions. Want to be productive and get a project done? Eat the Genius tablets, the blend of caffeine and THC will have you going for hours. Looking to fall asleep quickly? Try their Midnight blend. These drops provide reliable highs and are particularly fast acting.
8/10

The Dutch Girl line of Stroopwafels are a perfect companion to a hot cup of coffee and a cold day. These little delicacies take their inspiration from traditional stroopwafels; two miniature soft waffles with a caramel or chocolate spread between, but Colorado Harvest Co. have infused theirs with a powerful THC tincture that gives these little sweets a powerful punch.
8/10

Love's Oven bakes some of the best edibles in Colorado. The Chocolate Covered Butter Cookies are best saved for a special occasion. These tasty little morsels are lavish in every sense of the word. The texture ranges from chewy to perfectly crunchy, the flavors are decadent and the high from this cookie starts slow and builds with time into a powerful stoned that promotes sheer relaxation.
8.5/10

Love's Oven really hit the nail on the head with their Salted Caramels. Simple, delicious, and effective. These melt- in-your-mouth caramels are perfectly balanced between salty and sweet and provide a perfect perk up with their energetic THC infusion.
8.5/10

1906 makes some of the best edibles in Denver. They use a proprietary process of weed extraction to ensure that no cannabinoids are lost in the process and they pay high attention to the quality and source of their ingredients. They use single strains for their edibles guaranteeing a memorable high more reminiscent of a mental smoking high than the traditional body heavy high edible. The Chill bar is designed for relaxation and delivers fully upon that promise.
9/10

This classic cookie recipe also translates into one of the most incredible edibles ever. This sativa dominant cookie provides an excellent and functional high that adds a little zest to any activity. The flavor is on point, these cookies have the perfect soft on the inside, crunchy on the outside texture and the high isn't overpowering, though it's certainly notable for the giggly nature of its high.
9.5/10

Cheeba Chews is one of the best edible makers in the world, with a range of THC and CBD infused candies and products. The gummy line comes in a range of flavors and cannabinoid contents, with 1:1 THC-CBD edibles for a perfect relaxing high. If you want a little more pep in your day, try the sativa watermelon candies for a high that is both energetic and long lasting. If you live in Colorado and haven't tried Cheeba Chews' premier line of edible treats, pay a visit to your local dispensary today!
10/10