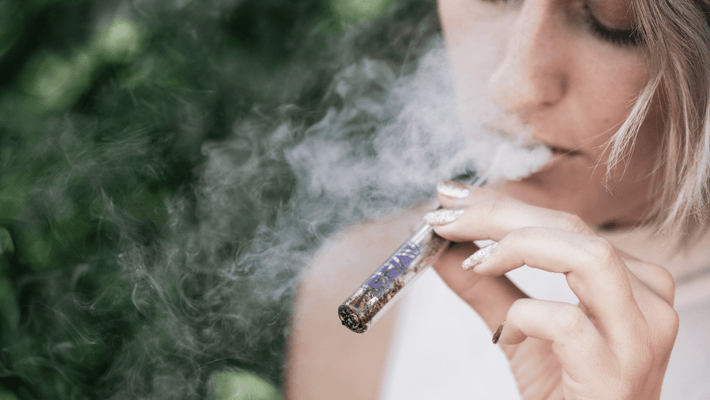 Try These 8 Amazing Female-Owned Cannabis Brands
We are big believers in supporting businesses owned by BIPOC, women and...nbsp;people who identify as LGBTQ+, but its not always easy to find businesses owned by these people. Thats why were here to support them and bring about more representation! Lets take a look at our list of some of the top-performing female-owned cannabis companies to order from them next time youre on the market for something cannabis....nbsp;
Female-Owned Cannabis Companies You Should Support

The Juniper brand began back in the early 1990s on a South Humboldt farm in the Salmon Creek Watershed. Now a female-owned, second-generation, family-run farm, this company grows and sells some incredibly high-quality pre-rolls. Strains like Ice Cream Cake, Green Crack, Biscotti and Wakanda are available in beautiful glass and tin packaging. They also sell 3.5-gram tins of flower available in Ice Cream Cake and Green Crack strains. If you find yourself in California, make sure to check out this one-of-a-kind brand to support female-owned, small-batch cannabis....nbsp;
This brand is known for medical-oriented cannabis grown small batch from Emerald Triangle farmers. Cosmic View was founded by Nicole Skibola, a creative cancer survivor, and her mother Christine, a UC Berkeley professor and Cancer researcher. This duo has created a beautiful brand that highlights whole plant medicine and delivers high-quality CBD ...amp; THC tinctures, balms and sweets. Their product is available throughout California, and we highly recommend giving it a try if you find yourself in the state....nbsp;

Co-founded and run by power-couple Scott and Kristi Palmer, this California-based company owns some of the most recognizable brands in cannabis: Lost Farm Gummies ...amp; Chews, Kiva Bars, Camino Gummies, Petra Mints and Terra Bites. Needless to say, if you have a type of edible you want to try, Kiva has you covered. These diverse products are available in California, Arizona, Illinois, Hawaii, Michigan and Nevada. Not only are their edibles delicious, but the company also frequently supports other local companies and gives some of its proceeds to organizations for LGBTQ+ and BIPOC in cannabis....nbsp;
Wana has quickly become one of the leading edibles companies in the nation. Cofounded and operated by Nancy Whiteman in Boulder, Colorado, this prolific brand is available in Arizona, California, Colorado, Florida, Illinois, Maryland, Michigan, Missouri, Ohio, Oklahoma and Oregon (a list that will likely continue to grow). Wana has a full line of both medical and recreational cannabis products, including fast-acting gummies, quick tinctures, sour gummies and tarts. Flavors and CBD/THC ratios vary widely, so you can be sure theres something in their lineup that will work for you. If you havent already, we highly recommend giving Wana gummies a try....nbsp;...nbsp;

Founder and CEO of Kush Queen, Olivia Alexander, began her career in cannabis at the age of 18 and quickly realized its an industry dominated by men. She has set out to change that with her CBD wellness company known primarily for bath bombs and health products and cosmetics like lotions, lubes, and Kush Queen also has an extra-strength Delta 8 THC chews and bath bomb series for those of you looking for a little more than traditional CBD products. Like many companies on this list, Kush Queen is a California-based company, but its products are available online for delivery across the United States....nbsp;
This California-based Garden Society is a cannabis brand run by founder ...amp; CEO Erin Gore and co-founder ...amp; CMO Karli Warner. Garden Society specifically makes weed for women and is known for two things: chocolate edibles and prerolls. The chocolates come in a variety of delicious flavors and CBD/THC levels " the same goes for their pre-rolls. On top of some amazing products and unmistakable branding, Garden Societys main goal is to redefine the stigmas surrounding cannabis and give more representation for women in cannabis. Their products are available throughout California.

Mini joints (minis), pre-rolls, and vapes. If youre on the market for any of these and you live in California, we highly recommend giving this LA-based cannabis company a try. Founder ...amp; CEO Maggie Connors set out to build a cannabis brand that gives back to the people and communities most heavily affected by Americas War on Drugs, and besito has been a resounding success. In 2019, this company launched a partnership with Equity First Alliance and continues to be a new standard in cannabis as a womxn-founded and queer-led cannabis company....nbsp;
Jane West is a fast-growing brand that centers around its founder and CEOs primary goal: getting women into the cannabis industry and building social equity in cannabis for BIPOC communities. Jane West, the person, founded Women Grow, a professional network for women within the cannabis industry, and began her glassware and accessories business in 2016. Jane West, the company, has since turned into a cannabis powerhouse that offers aesthetically pleasing glassware, CBD coffee ...amp; beauty/health products, and a variety of cannabis oils and vapes. Jane West is a Colorado-based company but the products are available online to be shipped anywhere in the US.
Do you have any female-owned cannabis brands you enjoy that arent on our list? Let us know what they are where theyre available. Comment below to help us continue the conversation and promote female-owned cannabis!