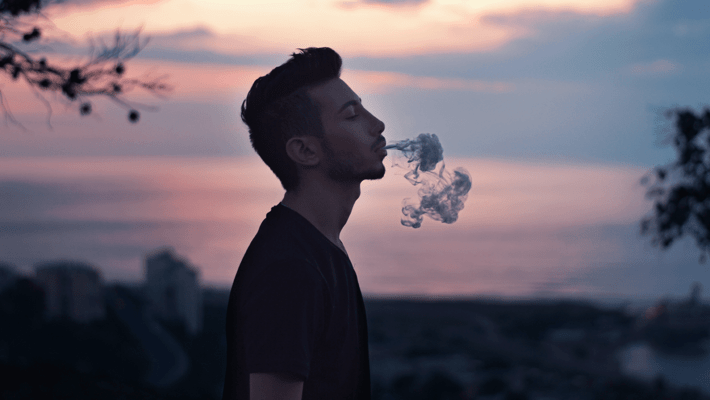 Top 6 Dry Flower Vaporizers to Buy Now
For cannabis flower purists, a flower vaporizer can be one of the best ways to try a new product in an industry that continues to produce new strains all the time. There are a lot of different brands of dry flower vapes out there, but what are the best dry flower cannabis vaporizers? Let's take a look at some of the best vaporizers for dry herb and why they stand out.
Dry Flower Vapes Vs. Concentrate Vapes

There are two primary types of vape pens: vaporizers that use cannabis concentrates and vaporizers that use loose-leaf cannabis (dry flower). There are also a variety of vapes that allow for the use of both concentrates and dry flower, although they tend to cost a little more. A concentrate is exactly what it sounds like: concentrated parts of a cannabis plant, usually high in THC. However, unless you're using full-spectrum concentrates, these pens often don't provide the same entourage effect as dried flower. Since concentrates usually don't possess every piece of the cannabis plant like flower does, there are aspects of the smoking experience that will be different -- and as some will argue, less complete.
How Dry Flower Vaporizers Work
A dry marijuana vaporizer allows for bud to be smoked without the same harshness as a traditional pipe or bong while still providing the same full-spectrum experience. On top of that, a dry flower vape makes it a lot easy to smoke any strain you want out of a vaporizer. Not all strains are easy to find as quality concentrates. To use a dry herb vape, first place your plant material into the main chamber. Once placed inside the chamber, you'll press a button that heats the dry herb and turns it into a smokable vapor. Vape pens either use conduction (direct contact with heat via an open flame heating plate) or convection (use of liquid or gas to produce intensely hot air). We suggest using a convection vape, if possible since it will evenly disperse and not overheat a certain part of your flower. Dry flower vapes have several key parts:
A heating chamber (this is where you'll put your cannabis)
A battery (or electric/butane heating source)
A mouthpiece (where you'll smoke out of)
A filter (found between the chamber and the mouthpiece)
A temperature gauge
A charging port
For the best dry herb vape experience, we suggest grinding your bud beforehand (although this isn't completely necessary), redistribute your cannabis in the chamber throughout your smoking session, and experiment with different temperatures until you find what works best for you. The best dry herb vaporizer pen options will give you control over the temperature. Take time to learn your vape so you get the best smoking experience possible.
The Best Dry Herb Vaporizers

Price - $89.95
One of the best dry herb portable vaporizer options for the price -- this is your bang-for-your-buck vape. A slick, highly portable design makes it easy to take anywhere and conceal easily. It has three different present temperature options is easily cleanable. We highly recommend this pen for beginners willing to put a little money into their vape without breaking the bank.
Price - $200.00
If not the best vape for dry herb, it's definitely one of the most popular. Pax is an incredibly influential brand that can be trusted for quality and durability. The Pax 3 is worth the price if you're willing to invest in your vape. This dual-use pen will also allow you to smoke concentrates, it comes with an accompanying app that lets you control your smoking experience with precision, and has a battery that will last weeks without a recharge.
Price - $64.99
The Atmos Jump is the budget option on our list, but that doesn't mean it's not worth your money. It quickly heats your herb with a 1200mAh battery, is lightweight and portable, evenly distributes heat for a smooth smoking experience every time, and comes in six different color options.

Price - $99.99
This convection vape offers four different temperatures to easily choose from and a seamless metal design. Slick and very portable, this pen also comes with a heat shield to ensure there's no overheating and a quartz chamber for nearly instant heating and use. There are also some solid accessories for this device, including a water pipe adaptor and a charging dock.
Price - $295.00
The most expensive pen on our list, the DaVinci IQ2 is also likely the most advanced. It's dual-use, so you can also experiment with concentrates. The DaVinci has both in-app and on-device dosage calculators for precision smoking, a new air dial that allows you to adjust airflow, and is made of high-quality metals, ceramics and glass. The amount of control might not make it the best option for beginners, but this is a vape experienced smokers will want to consider.
Price - $139.00
A solid mid-tier vape, the Airvape X is an incredible device for under $150. It is a combination of convection and conduction technologies and heats your herb in less than 20 seconds. There is an on-device digital display that shows battery life, airflow and temperature, and there's an easy temperature control gauge for a customizable smoking experience. While ideal for loose-leaf herb, this vape will also work with oil concentrates.
Let us know if your favorite vaporizer for weed made it on our list and which pens you think should be included. Comment below!