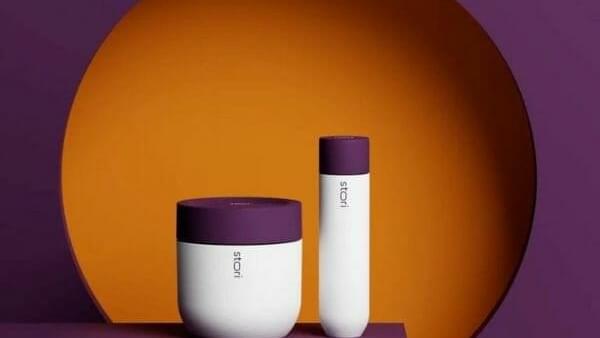 The Best Weed Storage Containers of 2022
Whether you're a novice consumer or one who tokes up each day, you've probably asked yourself if you've been storing your weed correctly at least a few times. Proper weed storage isn't a hot discussion topic but is something that- is imperative to the safety and the freshness of your favorite flower. Below, we'll dive into the benefits of trusty weed containers and give you our favorites for purchase today.
Why You Need Weed Storage Containers
Picture this - you just returned home from your favorite dispensary with some fresh, decadent-smelling flower with which you can't wait to roll a fat joint. You want your cannabis to stay like that forever but have no idea how to achieve this. This is where weed storage jars come into play.
For starters, if your weed isn't stored correctly, it can be exposed to a plethora of elements such as extreme temperatures, light or air, and either high or low humidity. These factors can all cause the potency, flavor, and quality of your bud to deplete over time slowly but surely. Improper storage means that you won't be enjoying your bud as you did on the first toke, and it also means that you've flushed some precious dollars down the drain.
Weed can, unfortunately, go bad, and when this happens, the potency of the cannabis decreases, and the compounds can break down as you lose smell and flavor. Beware, weed can start to mold if you aren't careful - and that is when harmful things can happen in the body as a result.
Tips to Follow
The golden rule of having a weed storage jar is to keep it in a cool, dark, and dry place.
The proper temperature keeps it fresh - too high (or too low!) temperatures will ruin your terpene content and can contribute to a rough consumption experience. The ideal temperature to store cannabis is 65 degrees Fahrenheit.
Keep your stash away from a direct light source. While cannabis thrives on light during the growth stage, after harvest that isn't exactly the case.
An airtight container is your new best friend. Why? When cannabis dries out, say goodbye to potency, cannabinoids, and delicious terpenes.
Keep humidity in check because if you don't, you can expect a breeding ground for mold and mildew.
Best Weed Containers 2022

This award-winning case thought of it all. With airtight pods, color-coded caps for organization, humidity packs, and child and pet-proof closures, you can smoke up every time without worrying about the quality of your bud or your furry friends infiltrating your stash. Coming in two sizes for every type of smoker, prices range from $40-$189 and can be purchased on their website.
When it comes to weed containers, smell-proof technology is at the forefront of most designs - and this box is no different. This travel case ensures you can travel stealthily and worry-free with an advanced odor-proof seal and three airtight, reusable bags. Other cases absorb scents, but this case prevents them from escaping at all. Find this product on their website or on Amazon for $24.99.

This brand is a perfect example of bringing together function and fashion. With a sleek, fashion-forward design and advanced fabrics in all the cases and bags, StashLogix is all about delivering a thoughtful, discrete, and secure product. With a lifetime guarantee, bags range from $19-$174 and can be purchased on their website or through Amazon.
Up next on the list of some of the best weed storage containers is the subtle brand designed with the customer in mind. With the right mix of functionality and style, these stash bags come with full proof combination systems for the ultimate peace of mind. Shop these products directly on their website or through Amazon, with prices ranging from $10-$20.
The perfect stylish and discreet cannabis accessory made for when you're on the go. The Hautebox has a place to hold your lighter and your cannabis. This little box is smell-proof and water-proof which means poolside joints are a must! These trendy and affordable accessories come in multiple sizes, perfect for a joint or blunt.
Sometimes the best place to hide things is right in plain sight. This fully functional diversion container is perfect for stashing away your cannabis or any other valuables. It also doubles as a hairbrush. With the look and feel of an actual hairbrush, this device is the perfect travel diversion. Find it on Amazon for $17.

Herb Guard is a one-stop shop for cannabis storage. Whether you're looking for an airtight jar, smell-proof bag, stash boxes, or humidifiers - Herb Guard has you covered. With a subtle design that is always thinking of the customer, this brand understands the delicate balance of functionality and style. Find these online or through Amazon with prices at every point.
This all-in-one flower pouch doesn't just bring security and peace of mind - but it is also going to supply you with all the accessories you need to have the best smoking session. With a rolling tray, grinder, rolling papers, one-hitter, and a poker - all you need to do is grab this and go. Perfect for traveling, a hiking trip, or a smoking session in the park with friends, this pouch will go the distance for you. Find this pouch online for $40.
Do you use any sort of weed container for your flower? What's your favorite product to use if you do? Tell us the best way to stash your weed in the comments below!