Where to visit in boston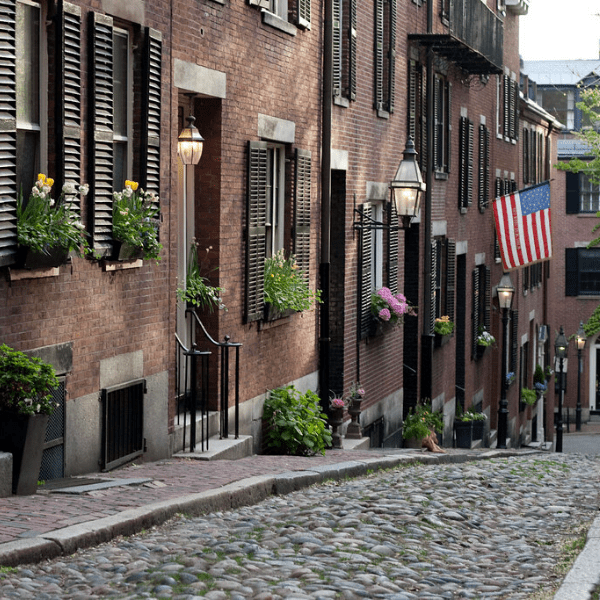 Source: Flickr
If you envision brick-lined buildings, cobblestone streets and historic landmarks when you imagine Boston, you are thinking about Beacon Hill. This area is the quintessential Boston neighborhood, with one of the longest and most interesting histories in the city. If you plan on visiting the idyllic Massachusetts State House on your visit to Beantown, then you will undoubtedly tour through the streets of Beacon Hill. The area is brimming with long-standing restaurants and shops, so be sure to come with an appetite!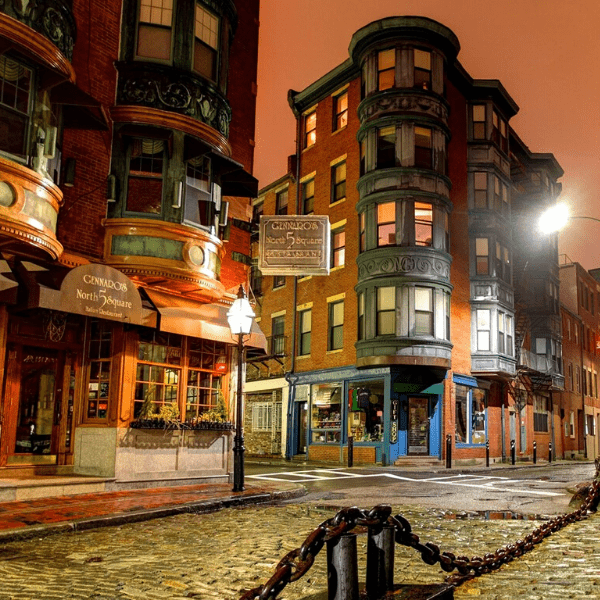 Source: Onyx Hotel
With a history dating back to 1630, Boston's North End neighborhood is one of the city's oldest districts, which makes it one of the longest-standing neighborhoods in the United States. Although the area is relatively small, it boasts a wide range of unforgettable shops and restaurants, with a specialty of the area being the exquisite Italian food and culture spread across North End. The small outdoor markets and authentic Italian restaurants that line the streets of this quaint district are a favorite for Boston locals. Walking tours are a perfect way to explore North End, taking in all the sights and culture as you work up an appetite for some of that divine Italian food.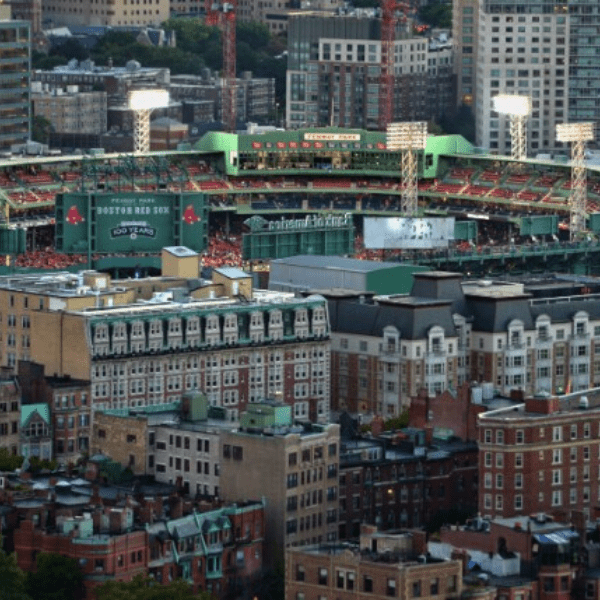 Source: Beroomers
There is perhaps no element of Boston more recognizable than Fenway Park, which is located in the Fenway-Kenmore neighborhood. The district is fairly large, covering 1.4 square miles and is composed of several sub-neighborhoods. If you are a baseball fan, this area contains numerous baseball-themed bars, restaurants and shops all with themes relating to the city's team, the Boston Red Sox. If you are looking for a fun night out or a place to catch the game, Fenway-Kenmore if the perfect destination (although if you are a Yankees fan, maybe keep that yourself). This neighborhood is also host to many noteworthy concert venues, including Boston's House of Blues.
What to do in boston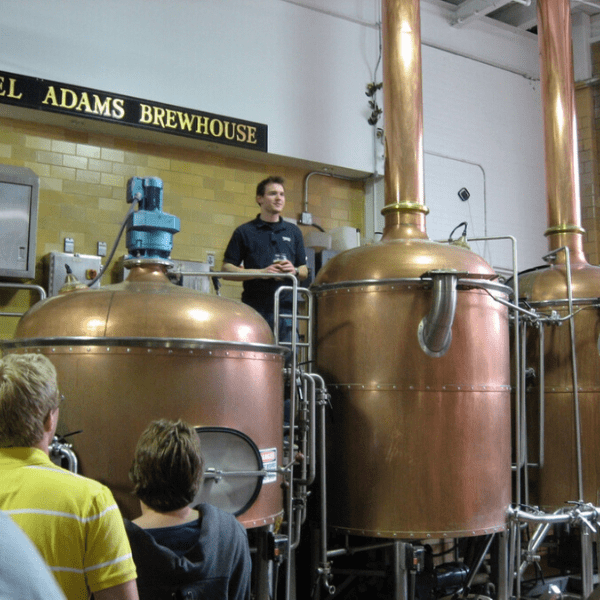 Source: New England.com
There is perhaps only one thing Boston loves more than its idolized baseball team, and that is beer. The city has an impressive array of traditional and craft breweries, with a beer to suit even the pickiest of hop-enthusiasts. With hundreds of breweries spread across the city, an organized brewery tour is the perfect way to explore the best of them. City Brewery Tours offers visitors and locals the opportunity to visit a long list of breweries new and old, led by one of the companies knowledgeable beer experts.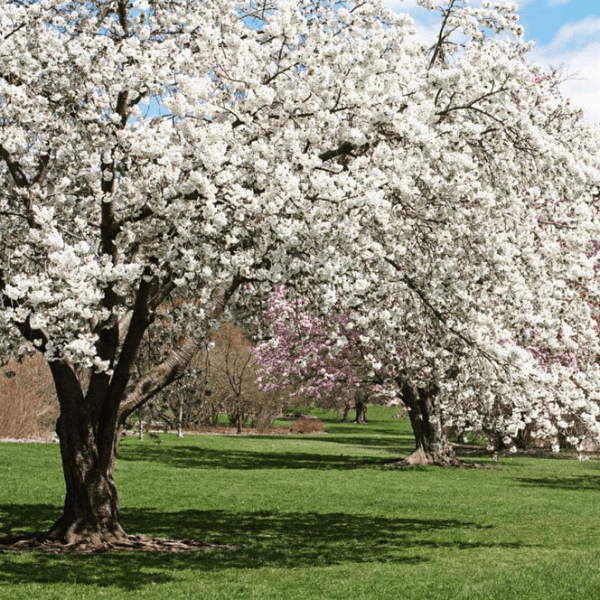 Source: Boston University
Harvard's Arnold Arboretum is the city's premier destination for the study of plants and biodiversity. Founded in 1872, the Arboretum is one of the oldest plant-research centers on the East Coast. Covering over 281 acres, the Arboretum is a massive living museum of plants and wildlife and the perfect place to spend a relaxing day exploring the natural wonders of the world. Whether you want to learn more about plants from one of the center's top research experts or simply want to sit amongst the trees and take a break from city life, the Arnold Arboretum is the perfect spot for any visitor.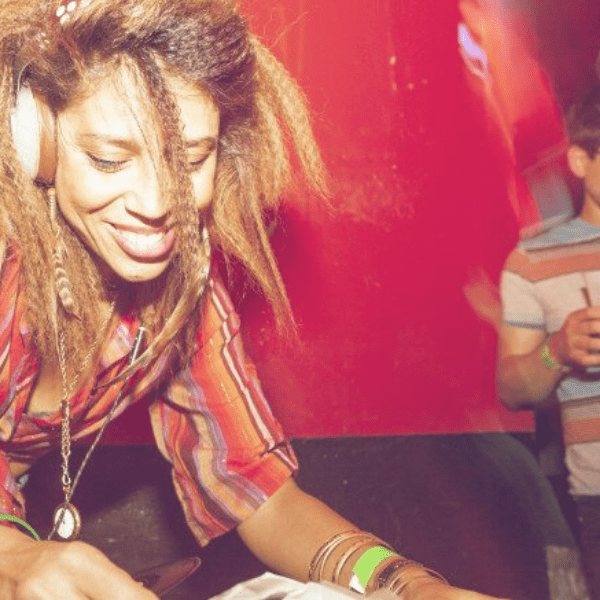 Source: Scout Cambridge
If you need a little funk in your life or simply just want to dance the night away, then Soleujah is your spot. Playing a mix of the greatest hits from Funk, Soul, R&B and more, this local hot-spot has something for everyone. This party plays only vinyl records, giving the place an authentic 'old-school vibe.' This location is one of the hottest clubs in Boston and is a local favorite for a fun night out.
Where to Buy Marijuana in boston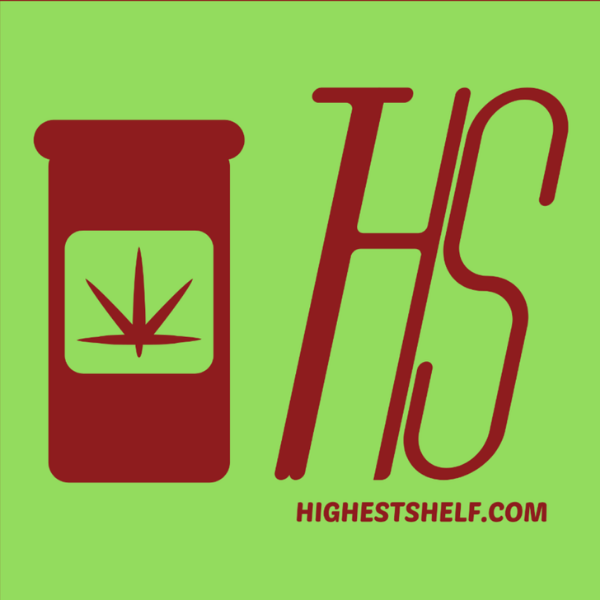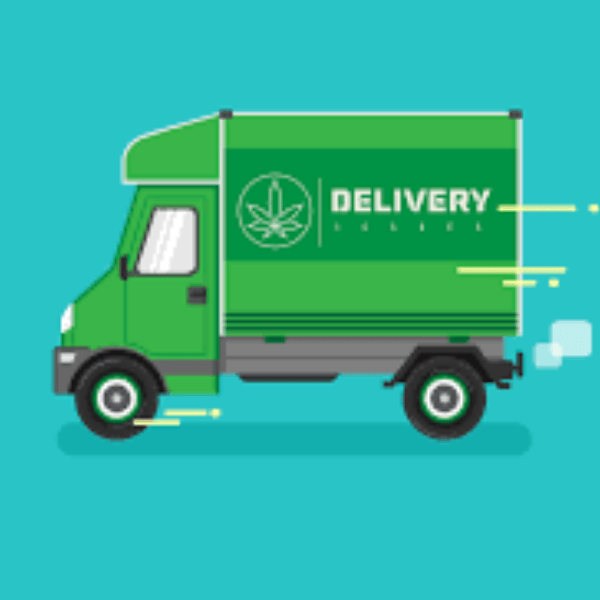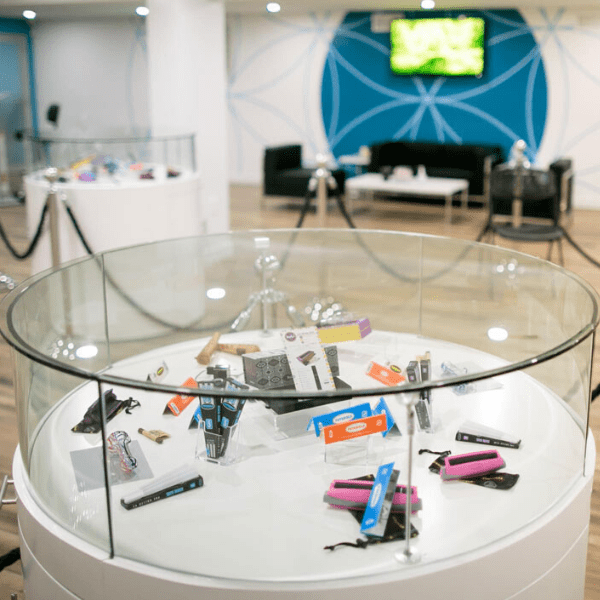 Source: Where's Weed
If you prefer to view your cannabis before you buy, then Sira Naturals will be your go-to spot. With physical locations in Cambridge, Somerville and Needham, you won't have to travel far to find great weed no matter where you are staying in Boston. Sira brings a rare level of professionalism and class to their storefronts, making every visit simple and informative. The budtenders have a wealth of information about which strains and products are right for your lifestyle, so you never have to worry about making the right choice. Address: 29 Franklin St
Needham Heights, MA 02494
Where to Shop / Arts in boston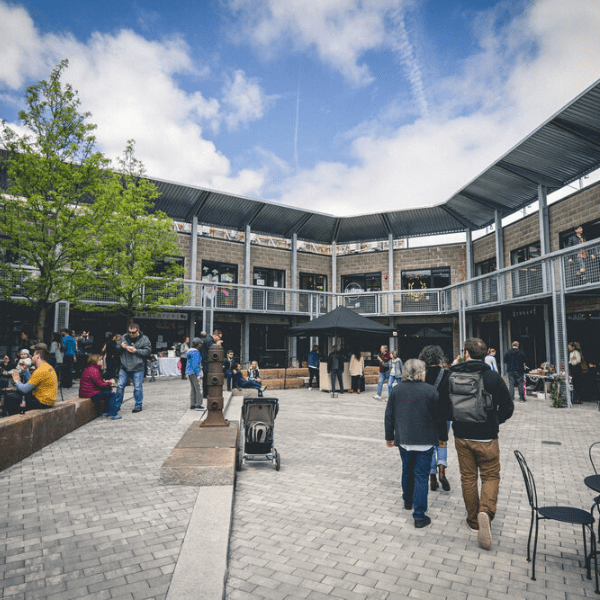 Source: Bow Market
If European-style open air markets are your thing, then you will absolutely love Bow Market. What was once a storage facility now houses over 30 small independent shops, restaurants and artists. There is truly something for everyone in this expansive market, with the mouth-watering smells of cooking food filling the air as you explore the unique storefronts inside Bow Market. Many of the businesses located here cannot be found anywhere else in the world, making a tour of this shopping center a truly unique experience.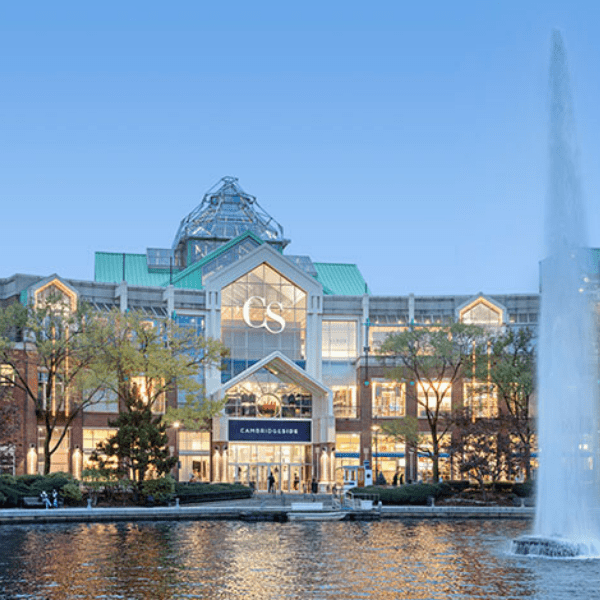 Source: New England Development
If you are looking for the best shopping district in Cambridge, then Cambridgeside has you covered. This retail center brings together upscale shopping stores and fine dining with relaxed food court options and trendy new storefronts. With over 80 businesses located at this one location, you will find many of the restaurants and shops you know and love from all over the country. If you are looking for the classic American-mall experience, Cambridgeside is the place to visit on your Boston vacation.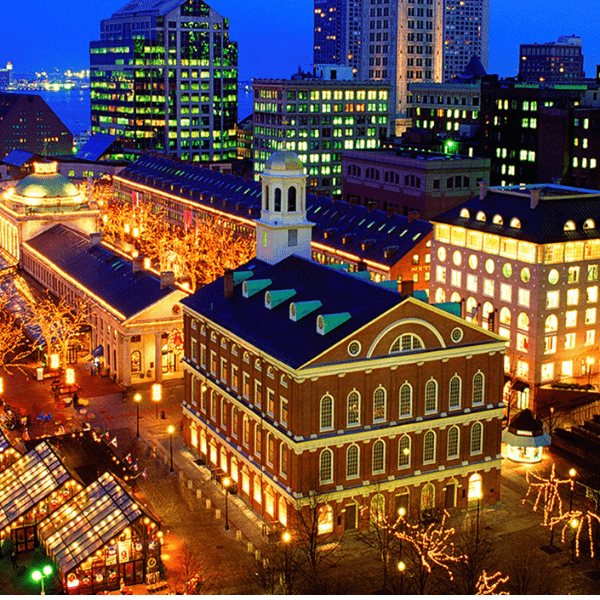 Source: Intercontinental Boston
If you are near downtown Boston and looking for a fun day of retail therapy, then come check out Faneuil Hall Marketplace. Faneuil Hall is a unique mix a delicious eateries, modern offices, retail stores and more. With a history dating all the way back to 1742, Faneuil Hall has a culture and atmosphere unmatched in any other shopping district in the city. Whether you want to eat at one of the Hall's nationally recognized chains or find a business only found in Boston, this market has something to offer. Located just feet from the waterfront, Faneuil is a landmark that should not be missed on any trip to Beantown.
Where to Eat in boston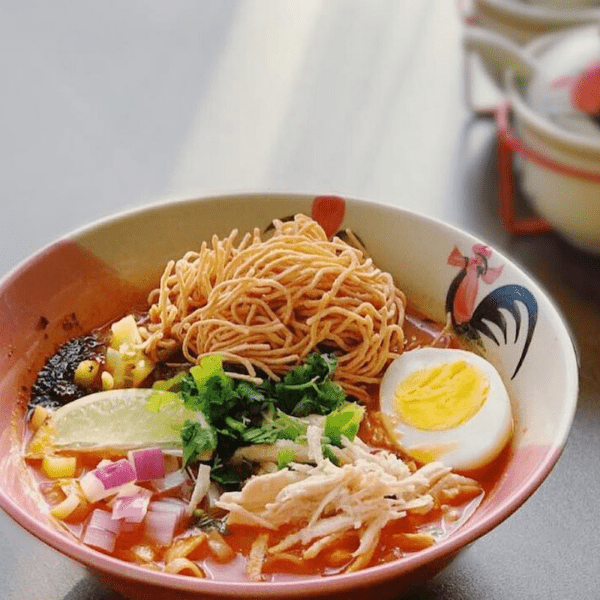 Source: Boston Eater
If you want an authentic taste of Thailand on your visit to Boston, then Dakzen in unmatched anywhere in the city. Dakzen keeps their menu small and simple, allowing them to bring a masterful level of excellence and love to every dish. Come hungry as the portions here are generous to say the least, with amazingly delicious noodles and broth added to many of the menu items. While Dakzen certainly has options for those who are not fans of spice, many of the dishes bring the heat that is synonymous with Thai cuisine.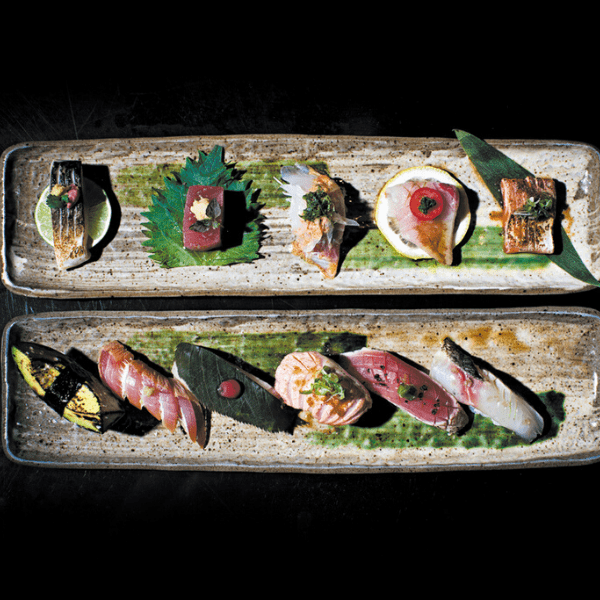 Source: Boston Magazine
If you are feeling a little 'fishy' on your Boston vacation, then check out Cafe Sushi. This Japanese-inspired eatery offers high-quality fish inside imaginative recipes and dishes. The quaint storefront has an authentic and cozy feel, making Cafe Sushi the perfect spot for a fun night out. We highly recommend the Sushi Dinner, which allows the chef to design and hand choose half of your meal. This restaurant has reasonable prices and a level of quality that makes it our choice for Boston's best sushi spot.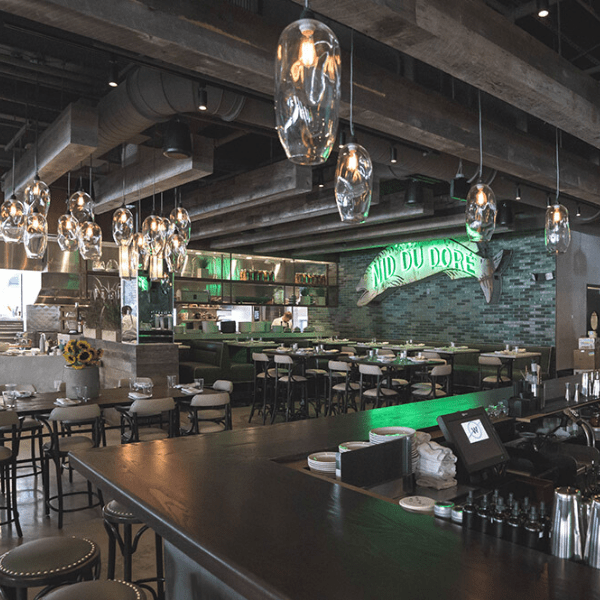 Source: Boston Magazine
Waypoint provides Boston locals and visitors with a chance to sample some of the cities best seafood. With 5-star chefs preparing unique dishes utilizing freshly caught fish, Waypoint is the highlight of Boston's fine dining scene. Other than seafood, this restaurant also offers masterfully crafted pasta, pizza and vegetable dishes to meet your needs no matter what you are craving.